NJPW Best of the Super Jr. 25 - 5.25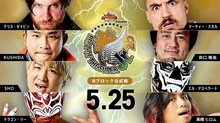 By GARZA
From May 25, 2018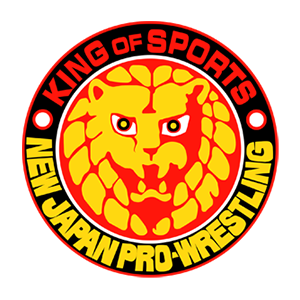 njpwworld didn't upload the prelim bouts:
Shota Umino, Tomoyuki Oka & Tiger Mask defeated Yuya Uemura, Yota Tsuji & Flip Gordon.
YOSHI-HASHI & YOH defeated Toa Henare & ACH.
Minoru Suzuki & Yoshinobu Kanemaru defeated Chase Owens & Taiji Ishimori.
BUSHI & Tetsuya Naito defeated Gedo & Will Ospreay.


Best of the Super Jr 25 Block B Match
"The Villain" Marty Scurll (0) vs Chris Sabin (2) - 9/10

I wouldn't call it comedy, but this match started with a a lot fast paced chain wrestling, the type a Scurll or a Cabana would do. A lot of spots with Sabin and Scurll trying to outsmart each other. Scurll worked over Sabin's left arm, Sabin for the most part, kept hitting everything he had on Scurll getting several near falls. They traded a lot of strikes and kicks, and as Scurll starts chasing the Chickenwing, Sabin started going for the Cradle Shock and variations. Finish finally came after a lot of strikes, Scurll hit the Black Plague for the win. Great match, arguably Scurll's best so far, but definitely Sabin's best. Maybe Sabin has been having language problems.


Best of the Super Jr 25 Block B Match
KUSHIDA (2) vs Ryusuke Taguchi (2) - Dud! But a 10 in execution!

They started the match doing some flippy sequences and then when KUSHIDA kicks Taguchi's arm and is about to start working over him, Taguchi rolls him up for the win! Look, I was robbed of another Taguchi vs KUSHIDA match, but damn if this wasn't well performed and between two guys that you wouldn't expect it like a heel vs heel match. This sets up the idea that roll ups can end quick matches for the rest of the shows and i'm sure we'll see the tease sooner or later. Crowd reaction as great!


Best of the Super Jr 25 Block B Match
SHO (2) vs El Desperado (2) - 7/10

SHO's entrance is starting to feel more like an MMA fighter than the RPG3K gimmick. Early in the match, as usual for SZKG matches, they brawled around the fans and Despy worked over SHO's legs with several chair shots, he continued this work inside the ring via leg locks. Eventually SHO made a comeback and suddenly he kinda stopped selling the leg. SHO hit a lot of power moves on Desperado to bring him down towards the finish that saw Desperado try to low blow SHO, but SHO dodged it and hit the Shock Arrow for the win. SHO's selling wasn't the best and Desperado wasn't all in on this match.


Best of the Super Jr 25 Block B Match
Dragon Lee (4) vs Hiromu Takahashi (2) - 9.25/10

Here we go again. Dragon Lee came out with the big match attire, cape and the Kamaitachi/Dragon Lee combination mask.

This was everything you expect from a match between these two, they went at it 100 mph from the get go and never slowed down. Hiromu did play heel going for Lee's mask, but beyong that, it was just two guys hitting each other with everything they got. There was an opening spot where both guys got into a strike-off that lasted a long time, so long that if this had been in any other arena, the fans would have gone ape shit about it, and I think this is a big factor on where this match falls for me, it wasn't as good as the Mask vs Mask from CMLL (which was ssuuuuper heated), but it was slightly better than the New Beginnings in Osaka match from last year. It's hard to describe all the action, but I can say the finish was Dragon Lee dropping Hiromu with a Dragon Driver for the win after about a 20 minute match.

At one point halfway through the match, Lee and Hiromu are fighting outside the ring, Red Shoes is counting for the countout. Hiromu dropped Lee with a really ugly looking german and then got in the ring and shut Red Shoe's mouth so he wouldn't countout Lee. Crowd popped big for this.

Post-match - Dragon Lee cut a promo in Spanish, English, and Japanese all combined. He said that no one in the tournament matters because he's the best. He called everyone Tomodachis, friends in Japanese.


OVERALL THOUGHTS

Once again the Block B delivered, Dragon Lee and Hiromu was as good as expected, but Sabin vs Scurll was better than expected, and the surprise of KUSHIDA vs Taguchi was a chance of pace.