NJPW Wrestling Dontaku 2018: Day 1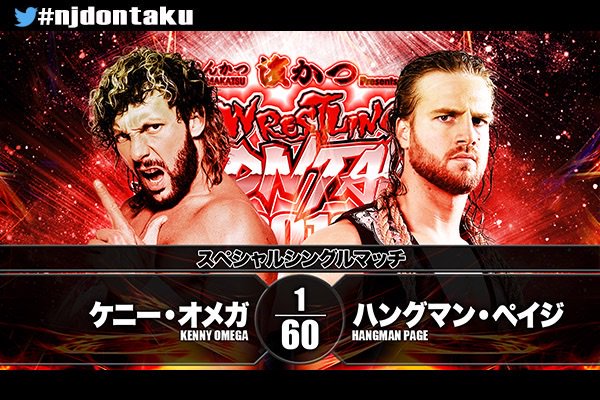 By Big Red Machine
From May 03, 2018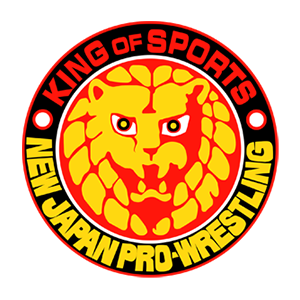 YOTA TSUJI & SHOTA UMINO vs. BULLET CLUB (Chase Owens & Yujiro Takahashi) - 2.5/10

If you're going to have a bathroom break match, do it in the middle of the show.


JUSHIN "THUNDER" LIGER, TIGE RMASK IV, & RYUSUKE TAGUCHI vs. YUJI NAGATA, REN NARITA, & TOMOYUKI OKA - 4/10
CHAOS (Roppongi 3K & Rocky Romero) vs. SUZUKI-GUN (Takashi Iizuka & K.E.S.) - DUD!

Suzuki-Gun jump the bell on their opponents. We get the same bad crowd brawling as always, the same stupid Iizuka biting spot, the same Iizuka harassing the referee for telling him not to bite people... and then Iizuka got rolled up for the pin. This was bad, but at least this time it had the courtesy to be short.


MICHAEL ELGIN, TOGI MAKABE, TOA HENARE, JUICE ROBINSON, & DAVID FINLAY JR. vs. CHAOS (Jay White, Hirooki Goto, Tomohiro Ishii, YOSHI-HASHI, & Toru Yano) - 4.5/10

This was a short match without much going on. I have no memory of anything Juice, Finlay, Yano or YOSHI-HASHI did, and the only thing I remember Makabe and Ishii doing was trading forearms with each other in one spot. The one thing from this match that I will certainly never forget, though, was a spot between Jay White and Henare which I can only describe as Henare "spearing Jay White with a Rock Bottom." This needs to be Henare's finisher.


NEVER OPENWEIGHT SIX-MAN TAG TEAM TITLE MATCH:
Bullet Club (Bad Luck Fale & the Guerrillas of Destiny)(c) vs. Bullet Club (Marty Scurll & the Young Bucks) - 6/10

Another match in this supposed "Bullet Club Civil War" where absolutely nothing on consequence happens. Hell, from watching this match you wouldn't think these guys had even met before. We also got yet another random title change for these completely useless titles, so at least that remains a constant.


LOS INGOBERNABLES DE JAPON vs. SUZUKI-GUN (Minoru Suzuki, TAKA Michinoku, Yoshinobu Kanemaru, El Desperado, & Zack Sabre Jr.) - 6.25/10

Suzuki-Gun jump the bell on their opponents. Then we got basically the same stuff we've been getting every single damn night on this tour. Zack and Suzuki working on Naito with some double-submissions looked cool and dangerous. LIJ won. Suzuki and Naito brawled after the match, so they're probably going to run that one back for Dominion. Personally, I'd like to see Zack vs. Naito again, and you can either give Naito his win back or really establish Zack as both a particular problem for Naito and as a top-level player in New Japan by having him win the IC Title.


HIROSHI TANAHASHI & KUSHIDA vs. CHAOS (Will Ospreay & Kazuchika Okada) (w/Gedo) - 8/10

The match wasn't quite as good as their main event from a few days ago and the finish was probably the only worse possible finish, with Okada, who needs a win the least, pinning KUSHIDA, who now loses momentum going into his title shot tomorrow night. The work here was at the level you'd expect from these guys, but I just don't understand how they have screwed the booking up this badly. Having the two Junior Heavyweights take the losses to the heavyweights here makes their title and their division feel secondary, which is the exact opposite of what you want to do right now with Best of the Super Juniors kicking off in just two weeks.


KOTA IBUSHI vs. CODY RHODES - 7.5/10

Cody squanders a chance to attack Kota from behind by just kind of lying there like he glitched and got stuck while trying to slide into the ring. This was a pretty average match for about the first fifteen minutes or so. Then we got a ref bump and Cody brought a table into the ring. Unfortunately for Cody, not only would he be the one to take the bump but the table he chose found a new and innovative way to no cooperate. Even I was feeling sorry for Cody. At that point the match became a collection of big moves that worked well together and definitely felt like they were ramping things up to a finish, which turned out to be a slightly awkward-looking Vertebreaker, so that seems to be a new finisher for Cody.


KENNY OMEGA vs. ADAM PAGE (w/Cody Rhodes) - 8.25/10

Both Page and Cody attacked Kenny before the match. Page shoves the referee down for not letting him use a chair hard enough that the ref took a full bump. There was no DQ for this when the ref woke up. Page worked over Omega's head and took most of the match, which was necessary to make Page look like he was anywhere close to being on Kenny's level. Omega kept trying for the One-Winged Angel and finally hit it for the pin (although a more firm cover probably would have made Page look a bit better).

Final Thoughts
A solid B show from New Japan. While it's fair to say that the main event delivered, I don't think it was enough to be really be a breakout performance for Page. That being said, Page was quite great for a man wrestling with an injured groin and I would definitely like to see him getting another shot like this in the future.