NXT Takeover: New Orleans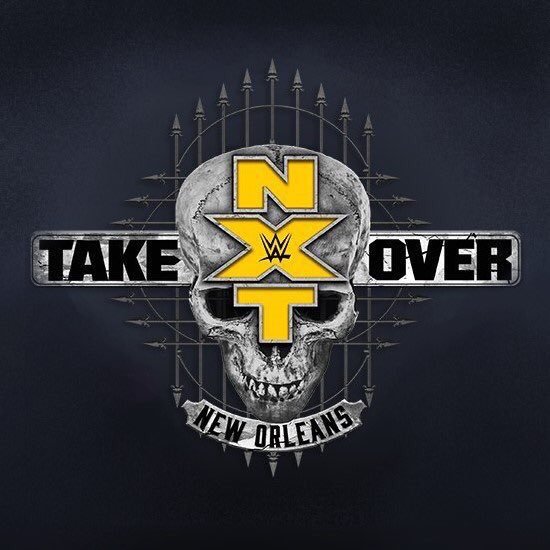 By Big Red Machine
From April 07, 2018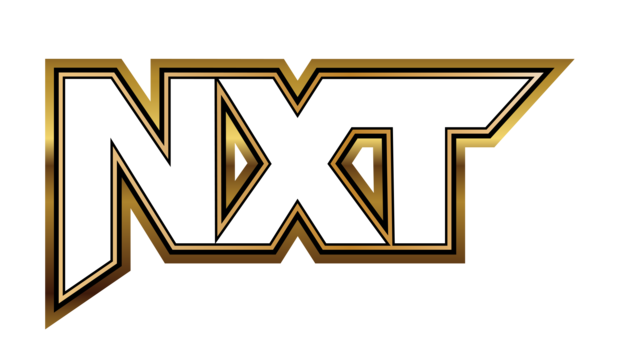 LADDER MATCH TO CROWN THE FIRST NXT NORTH AMERICAN CHAMPION:
Lars Sullivan vs. Killian Dain vs. EC III vs. Ricochet vs. Adam Cole vs. The Velveteen Dream - 9.75/10

You know... Cole kind of has a point that putting the Ladder Match first is horribly unfair to him when he has to wrestle twice tonight.

This match was the very definition of a "car crash" Ladder Match that was almost all about the big spots, and it's one of the best of those I've ever seen. Not that there wasn't some good character-work in here, because there was, but it's the spots people will remember. Unfortunately, those matches tend to wind up doing things that occasionally feel like they're only being done for the sake of the spot, no matter the logic of the situation, and a few of those spots are what bring this down from a 10 to a 9.75 (for example, Cole selling after the Vader Bomb when he was the guy on the top of the pile and not the guy doing the move, Sullivan selling after Ricochet's moonsault in such a way that it felt like he was selling for no other reason than that they needed a reason for him not to just go and get the title because he wasn't supposed to win, etc.).


NXT WOMEN'S TITLE MATCH:
Ember Moon(c) vs. Shayna Baszler - 5.75/10

I got a good chuckle out of WWE showing us total babyface Ronda Rousey cheering on heel Shayna Baszler when they won't even let a husband and wife interact on screen when one is a babyface and the other is a heel.

The match wasn't bad or anything, but until the final moments it felt like it was lacking the drama of their previous encounters. Ember's work on Shayna's arm didn't come across as well as they probably hoped, which hurt the match, and the story really just wasn't as compelling the "Baszler works the arm" story they've used in past matches.


DUSTY RHODES TAG TEAM CLASSIC FINAL MATCH FOR THE NXT TAG TEAM TITLES:
Undisputed Era (Kyle O'Reilly & Adam Cole)(c) vs. Roderick Strong & Pete Dunne vs. The Authors of Pain (w/Paul Ellering) - 7/10

And Regal is only giving Cole one match between his matches? Really? Not cool, Regal.

Cole got taken out early when AOP put him through a table, which made Kyle, the only real heel, feel like a babyface throughout the match. The match was less of a tag team match than it was just pure chaos. The action was exciting, but I'm sure all anyone will talk about coming out of it is the finish. Basically, Roddy decided to turn on Dunne and join Undisputed Era. The announcers said that this was because Roddy "wanted to be associated with a championship faction," but the problem with that is that Roddy turned on Dunne by breaking up a pin Dunne had on Kyle after Dunne had hit his finisher and it seemed certain that Dunne was a second away from winning the tag titles for himself and Roddy. I understand the reasons behind the turn (Fish's injury, and the fact that NXT has slowly seen a whole bunch of their heels like Dunne, AOP, SAnitY, and Lars Sullivan turn babyface over the past few months and might well be about to lose Almas to the main roster and so they needed another heel) but that doesn't change the fact that the execution here made no sense.


NXT TITLE MATCH:
Andrade "Cien" Almas(c) (w/Zelina Vega) vs. Aleister Black - 9.25/10

HOLY F*CK THIS MATCH! Before tonight I never realized how similar a style these two wrestle, but after tonight I'll never forget it because they meshed so perfectly. This was two men working over each other's heads and trying to put the other down for good to win the title. Throw in a good running story about Vega's interference which made off wonderfully on the finish.

"FIGHTING WITH MY FAMILY" PREVIEW - The preview for this movie about Paige and her family is actually all about The Rock. Is anyone surprised?


UNSANCTIONED MATCH IN WHICH IF GARGANO WINS, HE IS REHIRED:
Johnny Gargano vs. Tommaso Ciampa - a PERFECT 10/10!

THIS is how you blow off a feud. It was violent, epic, emotional, and called back to just about every single important moment and motif throughout their story.

Final Thoughts
Well... that was your Show of the Year, everyone. I'm sure Dominion will be great and all, but beating THAT is going to be pretty darn close to un-doable. This show was F*CKING INSANE and you should go watch it immediately. Now we just have to pray that Vince doesn't pour out his wrath on NXT for so completely upstaging WrestleMania.