GCW Presents Matt Riddle's Bloodsport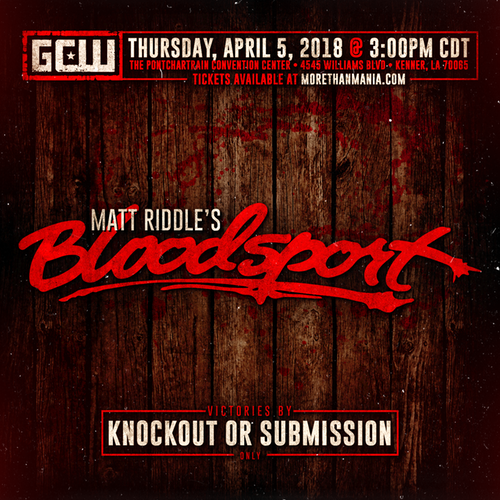 By Big Red Machine
From April 05, 2018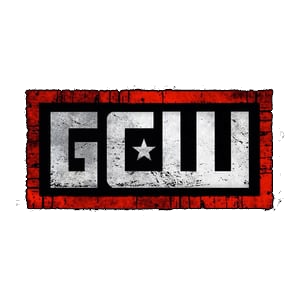 All matches are contest under "Knockouts and Submissions Only" rules. There were also no ropes, which is probably why it was the perfect show to go kick off the busy weekend here at the Pontchartrain Convention and Civic Center.


KTB vs. DOMINIC GARRINI (w/"Filthy" Tom Lawlor) - 4/10

A nice, short, little wrestling match.


EDDIE KINGSTON (w/Matt Riddle) vs. TRACY WILLIAMS (w/Wheeler YUTA) - 6/10

They told a great little story of Kingston's strikes vs. Tracy's submissions and each guy learning that playing the other's game was not the path to victory.


MARTIN STONE vs. MASADA - 5/10

The story here was basically MASADA fighting for survival in a world that wasn't his, having to constantly fight off Burch's attempts to submit him before finally landing a lucky knockout blow for the win.


WALTER vs. "FILTHY" TOM LAWLOR (w/Dominic Garrini) - 7.25/10

Tom Lawler's entrance, as usual, was wonderful. Tonight his team had a big banner that said "FUC" at the top listed some of Tom's "sponsors," including USADA, ostarine, and "CondomDepot.com."

They started off with WALTER working over Filthy Tom's injured arm, but eventually transitioned into a really fun and hard-fought match, with WALTER, proudly representing "pro wrestling" picking up the win over Lawlor, representing "MMA."


DAN "THE BEAST" SEVERN vs. CHRIS DICKINSON (w/Jaka) - 6.5/10

A fun match with the older but more experienced Severn going up against the younger and stronger but less experienced Dickinson. Dickinson seemed to have won via referee stoppage when the ref made him stop elbowing Severn when they were on the ground and Severn wasn't moving much (but was able to vaguely defend himself)... but then the ref didn't call for the bell and things just kept going and Severn eventually got the Beast Choker and won. An atrocious job of officiating, but that's no excuse for Dickinson to attack Severn afterwards. Riddle and Jaka pulled Dickinson off. Riddle raised Severn's hand in victory and hugged him, which made Dickinson even angrier.


TIMOTHY THATCHER vs. NICK GAGE - 6/10

This was a really fun brawl that made good use of the ringside area, something no other match had done so far, which made this feel even more chaotic.

NICK GAGE PROMO - Fine for what it was.


MINORU SUZUKI vs. MATT RIDDLE (w/Eddie Kingston) - 8/10

Exactly what you'd expect. Suzuki actually showed Riddle respect after the match, which was shocking.

Final Thoughts
This was a fun little show that was different from everything we'll see this weekend. I wouldn't mind if this became its own mini-promotion subset of GCW that ran, like, four shows a year.