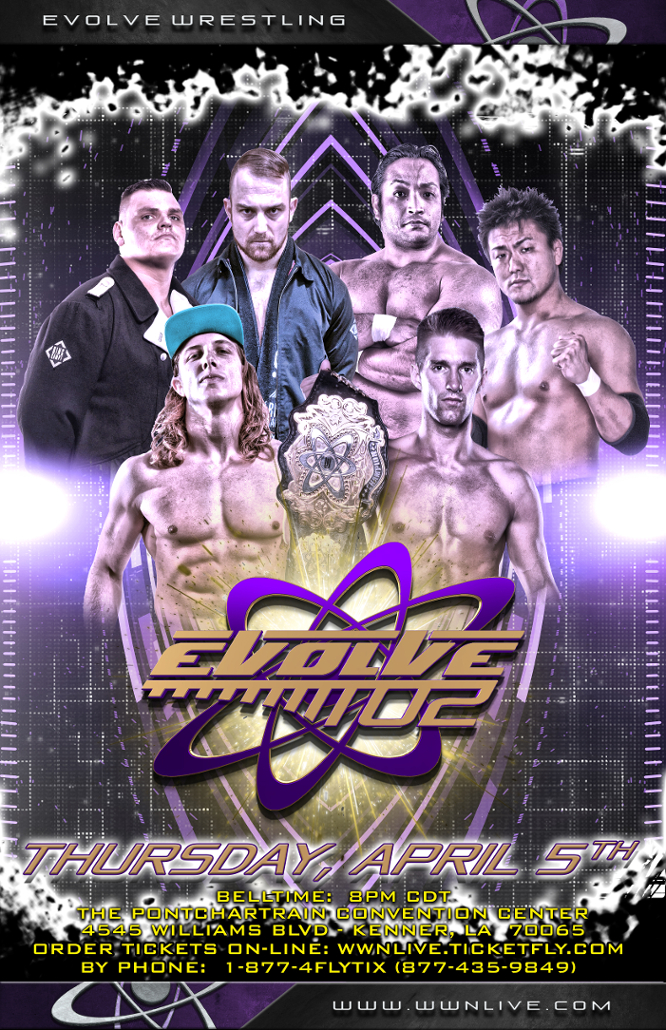 By Big Red Machine
From April 05, 2018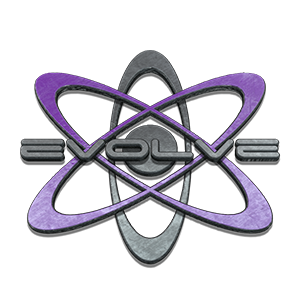 AUSTIN THEORY vs. DJ Z - 6.25/10

These guys had a fine little opener, with DJ Z pulling out the upset victory over the FIP World Heavyweight Champion for his first victory in EVOLVE in his current run (he had one has Shiima Xion back at Evolve 7: Aries vs. Moxley). The announcers note Priscilla Kelly's absence from ringside and wonder if that might have played a part in this.

AUSTIN THEORY PROMO - Good. After DJ Z leaves, Theory has a bit of a breakdown and starts ranting about how the referee must have counted too fast because Austin Theory is the future and the FIP World Heavyweight Champion and thus he can't lose.

He got himself back under control, though, and then issued a challenge to Keith Lee for their match tomorrow. If Lee puts his WWN Championship on the line in that match, Theory will put his FIP World heavyweight Title on the line as well. He also says that he wants to have that match be the opener, which will be streamed on free Facebook Live to that everyone can him win. He vows to beat Lee and go on to defend the WWN Championship at WrestleMania Axxess because "whether you people like it or not, EVOLVE is my stepping stone to the WWE." This got some pretty good heat, and definitely makes tomorrow's show more interesting. Lenny Leonard also used this as an opening to inform us that Lee had successfully defended the WWN Championship against Kassius Ohno at WrestleMania Axxess.


WILL OSPREAY vs. A.R. FOX (w/his hype train) - 7.5/10

The non-Ayla Fox members of A.R. Fox's hype train are apparently collectively known as "The Skulk."

They each worked over the other's head and neck, with Ospreay's being the real story here after his match last weekend. I liked the fact that they started off with a big long sequence or two that was mostly guys avoiding moves rather than hitting them so it felt bigger when they finally did start hitting each other. The Skulk's attempted double back suplex on Ospreay really should have been a DQ, even though Ospreay wasn't hurt by it because he managed to land on his feet, and that springboard Codebreaker looked bad, but other than that this was a great high-flying match that made great use of Fox's posse as well.


TAG TEAM SCRAMBLE FOR THE EVOLVE TAG TEAM TITLES:
Catchpoint (Chris Dickinson & Jaka)(c) (w/Stokely Hathaway) vs. Catchpoint (Tracy Williams & Dominic Garrini) (also w/Stokely Hathaway) vs. The Work Horsemen (James Drake & Anthony Henry) vs. The End (Odinson & Parrow) (w/Drennan) - 6.75/10

This match is contested under Lucha tag rules, and the belts will only change hands if one of the champions is pinned.

Everyone went after The End in the beginning, because that's what happens to you when you show up in a promotion and start attacking everyone for no good reason. When things cleared up we wound up with the two Catchpoint teams alone in the ring and Stokely ordered Garrini (who is really more of Stokely's hired bodyguard than a true member of Catchpoint) to lie down for Dickinson & Jaka. Dickinson went to cover him, but Tracy Williams, who was already unhappy with Stokely, did not want to lose this way (as Lenny Leonard noted, when Tracy was a tag champ with Fred Yehi they didn't demand that their fellow Catchpoint contingent lay down for them, and lost the belts in a fair and true match to Dickinson & Jaka) so he broke up the pin. Williams then slapped Garrini in the face, but before Garrini could respond, Jaka attacked him and Dickinson attacked Williams.

Aside from that bit of story advancement, this was mostly just teams with grudges against each other beating each other up, and I really don't remember seeing many- if any- other spots between the two Catchpoint teams. The Work Horsemen had Dickinson & Jaka beat and looked like they were about to win the belts from them, furthering the story that Drake & Henry have Jaka & Dickinson's number, but The End broke it up. The End won soon afterwards, pinning Henry, though it's possible that they never would have been able to get their hands on him to hit Hell on Earth if Drennan hadn't bought them time to recover by trying to hit Henry with his baton several times. James Drake attacked The End with a chair afterwards, so that rivalry is heating up now as well after The End caused Drake & Henry's championship rematch with Catchpoint to go to a no contest at Evolve 100, then cheated to beat them at Evolve 101.


DARBY ALLIN vs. KEITH LEE - 6.5/10

This was your standard Darby Allin never gives up match. This used the size discrepancy between these two in their story very well.

POST-MATCH SEGMENT - Fine. Lee cut a promo accepting Austin Theory's challenge. Darby tried to use Lee to pull himself up and told Lee to "keep kicking my ass. Come on!" Lee goozled Darby and considered it, but ultimately decided not to and just dropped him.

POST-MATCH SEGMENT #2 - Good. Candy Cartwright came out and did a big "TADA!" pose in the aisle to herald the arrival of Jarek 1-20... and here she proved that they don't call her Jarek's "lovely assistant" for nothing because what she was really doing here was diverting everyone's attention so that Jarek could come out of the crowd and attack Darby from behind. He laid Darby out with a sit-out Dominator and Candy overreacted like this was the most impressive thing she'd ever seen. Have I mentioned how much I love this act yet? Jarek then cut a promo vowing to make everyone who he thinks has been "taking [his] spot" on the EVOLVE roster disappear.


RINGKAMPF vs. DAISUKE SEKIMOTO & MUNENORI SAWA - 8.5/10

Over twenty wonderful minutes of tag team wrestling that just kept building and building and building. Sawa looked great here in his first match in seven years.

POST-MATCH SEGMENT - Fine. Stokely Hathaway comes out to finally confront Thatcher for leaving him to team with WALTER more frequently in Europe, and which they have now brought to EVOLVE. Stokely gives Thatcher twenty-four hours to dump WALTER (or, as Stokely called him, "Vladimir Kozlov") and come back to the Dream Team or else Jaka & Dickinson will kick his ass tomorrow night in their Evolve Tag Team Title match at the WWN Mercury Rising 2018 supershow.

Darby Allin then came out and snatched Stokely's mic away from him (Stokely let everyone know that "that's disrespectful!"). Darby said he didn't want to wait until tomorrow for his match with WALTER. He got into the ring and WALTER immediately threw him out. He got back in again, so WALTER powerbombed him, then left.


EVOLVE WORLD TITLE MATCH:
Zack Sabre Jr.(c) vs. Matt Riddle - 8.75/10

They told the story of Zack working on Riddle's leg while Riddle had the advantage in striking contests. They had an awesome submission-based wrestling match with an excellent finish that played off of the finish of their previous match. This time, however, Riddle was able to turn Zack's submission hold back into the Bro-mission and make Zack tap out to win the Evolve World Title! Zack was a good sport continued the tradition of the former champion presenting the new champion with the belt.

Final Thoughts
The usual GREAT show from EVOLVE, with excellent in-ring work, good segments, and some storyline advancement. Seeing Sawa back was a treat, Riddle finally winning the title was great and they've now gotten me quite kayfabe concerned that Darby Allin has a death wish... and all of this gets followed up on with TWO shows tomorrow! WrestleMania weekend is great!