Impact Wrestling: Crossroads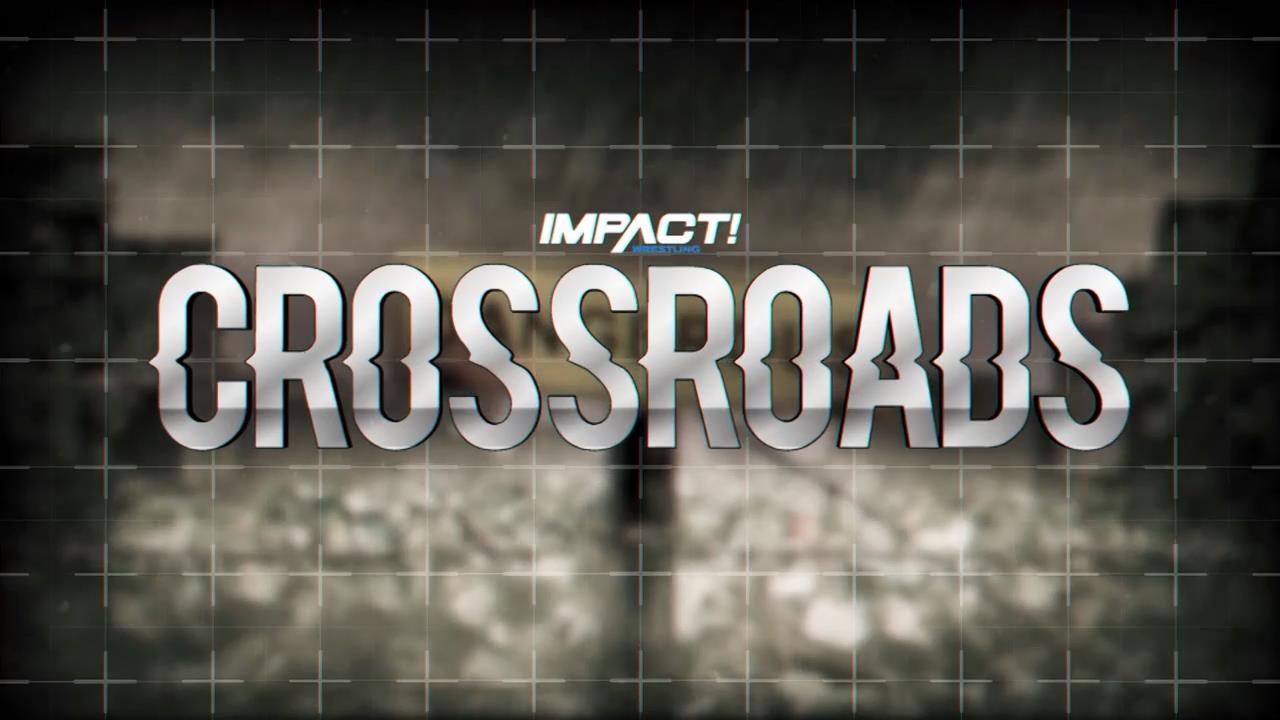 By GARZA
From March 08, 2018
During the usual 'entering the arena' videos they do, for some reason Johnny Impact has a posse of US flag wielding average joes. Is Austin Aries suddenly not american anymore? Dutt and Josh are introducing the card with a green screen. Dutt is wearing the same thing as last week and he NEEDS to tuck in that shit, and Josh has an over-sized suit and a 3-piece at that with no tie.


Impact Wrestling Tag Team Championship Match
Cult of Lee vs LAX (C) w/Konnan - 6.5/10

Match started with more of a brawl, but soon after they got in the ring. LAX had the upper hand at first, but after a commercial, we got CoL working over Santana, but different from other televised promotions, they show clips of how CoL had turned things around. They quickly went into Tornado Tag and after fighting for a while more, LAX hit the 5150 on Konley to win. There was a small assist by Konnan. It was an good match, fast paced with tons of high spots to open the show.

Bobby Lashley Interview - He says that it doesn't matter they took out Eddie Edwards, he's the walking Armageddon and he's gonna kill them all.


Title vs Title Match, Winner Takes All
X-Division Champion Taiji Ishimori vs Grand Champion "Reborn" Matt Sydal - 8.5/10

Sydal worked over Ishimori's leg with a series of submissions and kicks, while I guess we can say Taiji worked over Sydal's face since a lot of Taiji's offense focused on hitting the face and Sydal kept selling the nose all match. Finish saw Sydal dodge the 450 splash putting the knees up, leaving Ishimori open for the SSP and the 3 count. Great match with tons of beautiful looking action.

I wonder if the titles are to be unified or defended separately.

Allie/Laurel Van Ness Build Up Video - They have a lot of story going back 2 years. This is the culmination of that long rivalry.


Impact Wrestling Knockout's Championship Match
Allie vs "Hot Mess" Laurel Van Ness (C) - 5.5/10

Match saw Laurel control a lot of the match from the get go, forcing Allie to bring that newly found fire and make a comeback. Allie ran over Van Ness until Laurel was able to hit an Unprettier outside the ring for the countout tease. Allie makes it back and in desperation Van Ness tries to hit her with the belt, but Allie dodges it and hits a DVD and a beautiful looking superkick for the win. The match was particularly good.

Allie's reaction to winning was somewhat out of character for her, but I really liked that it, she looked more like champ by not crying and jumping around. Back in gorilla position, she was greeted by Gail Kim.

Austin Aries Interview - Aries says that in the last month, he has been collecting championships around the world, and the camera pans out to reveal Aries wearing like 4 titles around his waist. He says that Impact is really gonna have to bring it because there are no off days when you're in the ring with Austin Aries. Great promo.

OVE vs Lashley/Eddie Build Up video - They took the botch from last week and turned it into an angle by actually hiding the botch and making it seem like Callihan did that on purpose. You work with what you are given and they just made Callihan look like a sick motherfucker.


2-on-1 Handicap Match
Ohio Versus Everything w/Sami Callihan vs Bobby Lashley - 4.5/10

Lashley started by taking out OVE, but Callihan got involved really early on and turned the tables. Crist brothers worked on Lashley for a long while, in the outside Callihan would get quick cheat shots on Lashley when the ref would look away. When everything seemed lost for Lashley, suddenly Cage came out, tagged himself in, took out both Crist brothers and when Callihan tried to take him out with the bat, Lashley hit the spear on Callihan allowing Cage to hit the Drill on Jake for the win. Ref allowed the tag AND pin. This was some '99 WWF/WCW booking right here.

Post-match - Lashley offers a hand-shake, Cage blows it off, but Lashley was perfectly ok with it.

Johnny Impact Interview - Good promo, Impact trying to portray himself humbled but at the same time saying that he wasn't insecure as Aries was for bringing all his titles around.

Feast or Fired is coming back next week. Time to write out all those new developmental wrestlers.


Impact Wrestling World Championship Match
Johnny Impact vs Austin Aries (C) - 8.5/10

Match was back and forward, all babyface vs babyface action until there was a big spot with Impact going for a springbaord, but Aries pushed his legs off making Impact take an ugly spill. From that point on. Around this time they started trading momentum and going for their high impact (no pun intended) spots, Aries working Impact's neck. Finish saw Impact dodge the Starship Pain and hit the brainbuster for the win.

There was a cool thing that every time Aries dodged Impact, Impact wouldn't crash and burn, but just land on his feet. This could be a great reason for Impact to once again challenge down the line saying that if he can avoid the brainbuster, he knows he can win the title.

Post-match - Both men embraced while Alberto El Patron came out to the ramp. Patron started undressing teasing getting in a fight, but he didn't do anything, him and Aries just kinda looked at each other.


OVERALL THOUGHTS

Good show by Impact, we had two things that were below the 'good' level, one being the knockout's match that was arguably slightly better than I would had expected from both Van Ness and Allie, and the other was the Cage situation which I take it, had to be modified almost on the spot as Eddie was unable to be there, and even then, it wasn't bad, it just didn't make sense. Also, no reveal of the Sydal advisor, i'm not mad, but I thought it was happening here.