WWE Elimination Chamber 2018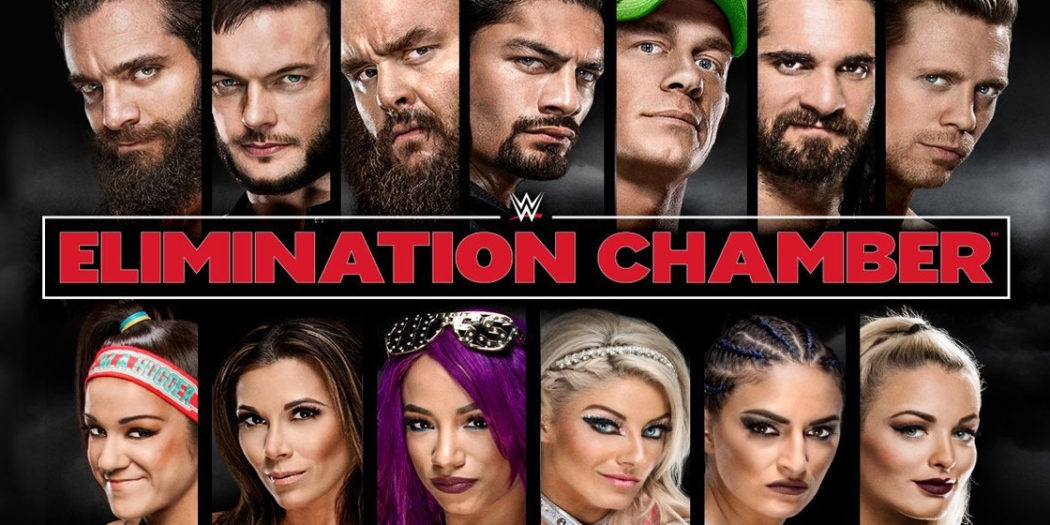 By Big Red Machine
From February 25, 2018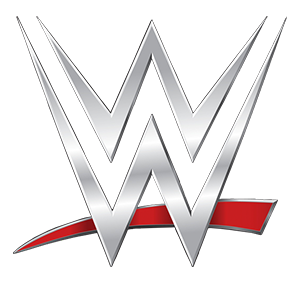 ELIMINATION CHAMBER MATCH FOR THE WWE RAW WOMEN'S TITLE:
Alexa Bliss!(c) vs. Sonya Deville vs. Mandy Rose vs. Mickie James vs. Sasha Banks vs. Bayley - 8.5/10

They told an excellent story based all around the dynamic of alliances that they had spent the past few weeks setting up. First it was Absolution coming out together, then (after our opening Bayley vs. Sonya portion) Bayley getting double-teamed by Absolution. Then Sasha came in to save Bayley and even things up, and the Sonya trying to save Mandy from elimination (and Bayley charging in and cutting her off before she could do so, just like if this was a tag team match). Then Mickie came in and, after Absolution had been eliminated, Mickie was eliminated right in front of Alexa's yet-to-be-opened pod, meaning that the alliance that Alexa had so carefully crafted would no longer be able to save her. Then, finally, Sasha took advantage of her alliance to Bayley to betray her. The final two had a great segment together, the storytelling was great, and the spots with Alexa running away from Sasha and Bayley were a perfect example of how to do comedy in a serious match without detracting from it.


WWE RAW TAG TEAM TITLE MATCH:
Sheamus & Cesaro(c) vs. Titus Worldwide (w/Dana Brooke) - 5.5/10


BRAUN STROWMAN PHONE PROMO - Not as shaky as most, but I don't get why we're doing these phone promos. The content wasn't terrible, but feels repetitive at this point.


IF NIA JAX WINS, SHE GETS ADDED TO ASUKA'S TITLE MATCH AT WRESTLEMANIA:
Nia Jax vs. Asuka - 6/10


POST-MATCH SEGMENT - Nia destroys Asuka after the match. Then Renee Young interviewed Alexa Bliss!, who was very happy about this attack and arrogantly declared that "no one- not even Asuka" is ready for Alexa."

CHARLY CARUSO INTERVIEWS ROMAN REIGNS - Roman refers to Paul Heyman as someone who "runs his mouth about things he would never be able to do in that ring." Okay. You can't handle being criticized for being a terrible babyface. We get it.


MATT HARDY vs. BRAY WYATT- 6.25/10

I have no problem with Matt using magic to thwart Bray's attempt to use magic to jump him from behind, but then using his magic to jump Bray from behind is heelish. They did their stuff. I just can't bring myself to care about these two. The crowd seemed to care about them, but then lost all interest and started chanting "RUSEV DAY!"

RONDA ROUSEY CONTRACT SIGNING - Terrible. Kurt, Hunter, Steph, and Ronda are all here and Ronda's about o sign her contract when Kurt lets slip that Hunter and Steph only want to sign her to control her... but the way he did so was completely idiotic. Am I supposed to think that Kurt is a moron or am I supposed to think that he just decided to pretend to be an idiot to inform Ronda of this?

WWE will want the big story coming out of all of this to be Ronda putting Hunter through a table and Steph slapping Ronda, but neither of those worked for me because WWE policy means that Ronda grabbing Hunter was essentially her attacking someone who wouldn't be allowed to fight back, while I just plain don't buy that Ronda wouldn't respond to Steph slapping her by ripping Steph's arm out of its socket. Combine that Hunter's infuriating meta-comment that "this isn't about us, it's about Ronda" and I really hated this. It's classic heavy-handed WWE crap, and I'm sure that Hunter only took a table bump because WWE thinks Ronda bumping a big scary man will look great and empowering on the entertainment news shows they hope clips will be shown on. And it might well do that... but that doesn't make it an adequate reason to hurt your storyline by doing something so over the top heavy-handed.

THE DRIFTER SINGS - On a G-d damn PPV.


ELIMINATION CHAMBER MATCH FOR A SHOT AT THE WWE UNIVERSAL TITLE MATCH WRESTLEMANIA:
Roman Reigns vs. John Cena vs. Braun Strowman vs. Seth Rollins vs. The Miz vs. Finn Balor vs. "The Drifter" Elias Sampson - 8/10

This match was essentially Creative trying to figure out how they could make Braun look as strong as possible while still having Roman win clean, so that's what they did. Everything revolved around guys trying to eliminate Braun and Braun kicking out. Braun eliminated the first five men, then Roman eliminated Braun. Then Braun beat up Roman some more. The action here was very exciting, but the story wasn't as compelling as the women's Elimination Chamber match.

Final Thoughts
This was exactly the two-match (and one segment) show it was advertised as. The good news is that the matches both delivered. The bad news is that everything else aside from Asuka vs. Nia felt pointless. WWE has yet to learn the lesson that just because a match isn't HUGE doesn't mean you can't make it feel meaningful. Hopefully they'll learn this lesson in time for the Andre The Giant Memorial Battle Royale... but I'm not going to hold my breath.