KC's Guest Booker with Gabe Sapolsky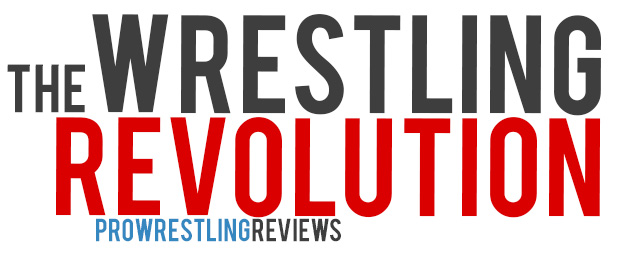 By Big Red Machine
From November 30, -0001
Discussion
You are free to write it off as the fan-boy in me coming out, but in my opinion, this is the crowning jewel of this series. Gabe just hit a home run here on every level, and he was an excellent choice, too. Too much of the time, the people Kayfabe Commentaries get to do their Guest Booker DVDs come off as too emotionally involved in what they are doing, because they were too close to the product they are (guest) booking (not a knock on the series... obviously the people who know what was going on in the promotion at the time and were involved in it are usually the best choices to book it because they have the best understanding of the product). In some cases, though, the person involved seems to be bitter about the way things actually went down, which can lead to shooting tangents or rants that really aren't the reason that people buy Guest Booker. Gabe was an excellent choice here because he understood the original ECW enough to know what made it special and how to recreate that, but he had no affiliation with WWE's ECW and thus no bitterness as to what they actually did.

Another level Gabe knocked it out of the park on (if he ever reads this, I hope he appreciates the baseball metaphors) was the professionalism level. Gabe came in well-dressed and well-prepared. Too often we get guest bookers who have a half-formed idea, or keep changing their minds about things (looking at you, Raven) or seem to be booking it on the fly. Gabe came in fully prepared with everything planned out, notes written up and everything (those who have seen Gabe's Book Of ROH Secrets will understand just how organized Gabe is, which is extremely important for a booker).

Gabe kept things grounded in realism, not grabbing all of the top names in WWE but sticking to what Heyman was given: two major stars from the other shows (Gabe drafts RVD and Ric Flair), and then a mix of mid-carders, new guys, and ECW originals. The one stretch, Randy Orton, Gabe justifies by the company's legit heat at Orton at the time, and even uses that in his angle. Gabe books six months of TV, from One Night Stand to December To Dismember, and uses a great blend of new stars and ECW staples. He uses old booking strategies with new characters to recreate the ECW feel (booking-wise), and get new stars over. Gabe's roster includes RVD, Flair, Orton, Stevie Richards, Beth Phoenix, Kelly Kelly, Shelton Benjamin, Matt Hardy, MNM, Paul London, Brian Kendrick, Sabu, Sandman, CM Punk, Gunner Scott (Brent Albright), & others. This is just a phenomenal DVD. Definitely recommended for everyone into booking. This is by far the best of the series.
LATEST REVIEWS