CHIKARA Diamonds Are Forever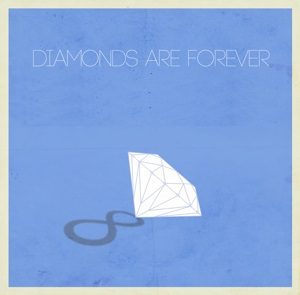 By Big Red Machine
From June 21, 2014

LOS ICE CREAMS vs. OLD FASHIONED (Jervis Cottonbelly & Marion Fontaine) - no rating. Fun comedy match.

This started off with an "only in CHIKARA" moment in which both teams attempted to draft a third member from the audience in the form of two young children, and they actually took it pretty far. The kids (especially the one teaming with Los Ice Creams) looked like they were having the time of their lives.
They then continued to have a good comedy match.


JOJO BRAVO vs. MAX SMASHMASTER (w/Blaster McMassive) - very good squash

Jojo Bravo is very small. Max Smashmaster is very big. At the beginning of the match, the fans chanted "we will miss you!" at Jojo.


BLIND RAGE vs. MAT FITCHETT - squash
THE BATIRI vs. THE ODDITORIUM (Qefka the Quiet & Oliver Grimsley) - no rating. Okay segment.

The Batiri want to get some vengeance for Kobald, so they decide to screw the rules and just beat the representatives of The Flood up. They got DQed for ignoring the rules. I like the idea, but we're now halfway through the show, and we've had one comedy match, two squashes, and now a match that ended by DQ in just a few minutes.


JUAN FRANCISCO DE CORONADO vs. BILLY ROC - 5.5/10

Juan worked the knee and Roc sold it well. This was much better than I was expecting.


THE COLONY (Fire Ant & Silver Ant) vs. THE COLONY: XTREME FORCE (Orbit Adventure Ant & Missile Assault Ant) - 7.25/10

A good rule of thumb to go by in CHIKARA is that Ants vs. Ants always delivers, and this match was no different. We started off with some shine, then a good heat segment with Fire Ant as the babyface in peril, a big hot tag, and then an exciting final segment (although the finishing sequence itself was a bit convoluted). Colony XTreme Force got themselves some heat back after the match when Missile! Assault! Ant! shoved Silver Ant off the apron.


EDDIE KINGSTON vs. JIMMY JACOBS, no rating, great segment!

Kingston is dejected from having lost the Grand Championship last month. Jimmy Jacobs tried to recruit Kingston to The Flood, saying that no one in CHIKARA really likes Kingston, and that he isn't a part of CHIKARA the same way guys like UltraMantis and Hallowicked and Icarus are. Jacobs said that Kingston needed people to watch his back, and offered The Flood for that purpose. Kingston didn't respond, so Jacobs kept going, saying that CHIKARA was going to lose the war and if Kingston was on the wrong side of things he'd "windup like Kobald" (i.e. dead). Kingston still didn't respond. Even when Jimmy slapped him in the face. Jacobs tried some new tracks but Kingston didn't respond to anything of this, so Jacobs told him that the reason he lost the Grand Championship was that he didn't have anyone to watch his back. This sent Kingston into a rage and he attacked Jacobs to start off the match.
The match was short, but the stuff they did was all fast-paced and exciting, until it was time for the storyline stuff to pick up again. Jacobs grabbed a mic while Kingston was beating on him and talked to Kingston about the Grand Championship, getting Kingston distracted so Jacobs could escape for a moment. Jacobs then told Kingston he could help win the Grand Championship back... then immediately took advantage of the false sense of security he had created by spearing Kingston and pinning him for the win.


ARCHIBALD PECK & 3.0 vs. THE BRUDERSCHAFT DES KREUZES (w/Milo Schnitzler) - 5/10

Ares has grown an ATROCIOUS mustache. He would fit in well with the Vaudevillains, although personally I hope Allison Danger just shaves it off once he falls asleep tonight. They were on their way to having a very good six-man tag when the Odditorium ran in for the DQ. The babyfaces got beaten down until the Batiri showed up to make the save and this wound up turning into...


ARCHIBALD PECK, 3.0, & THE BATIRI vs. THE BRUDERSCHAFT DES KREUZES & THE ODDITORIUM (w/Milo Schnitzler) - 5/10

I get that the reason for not just booking a ten-man tag from the get-go is that you want to have Obariyon and Kodama come out fight the flood to show that they want to avenge the fallen Kobald, but why not have the first match only go three or four minutes before the DQ and let your main event go fifteen instead of giving us two nine-minute matches? The Batiri hit their finisher on Oliver Grimsley of the Odditorium to give the babyfaces a win. I like the Batiri getting a fall here, but the fact that The Flood lost every single CHIKARA vs. The Flood match on both this show and the show earlier today (Quantum of Solace) aside from one match in which the Flood member was getting his ass kicked and needed to rely on duplicity to win (Jacobs vs Kingston) does not make The Flood look like the dangerous invaders they're supposed to be. They're just Jimmy Jacobs and a bunch of bodies that Deucalion surrounds himself with.


BONUS MATCH:
Chuck Taylor vs. Shynron - 6.75/10

Shynron is mad athletic and Chuck Taylor is just plain mad.

Final Thoughts
A very dull show from CHIKARA. The Jacobs-Kingston stuff will clearly become important, but pretty much everything else here felt like filler, which is not what you want to be giving people after a year's lay-off.