CHIKARA The 2017 Johnny Kidd Invitational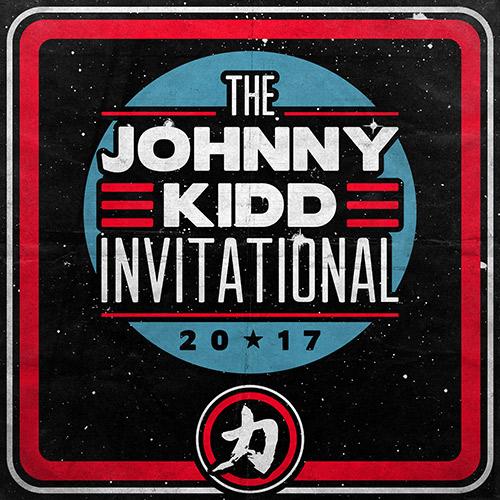 By Big Red Machine
From June 18, 2017

JOHNNY KID INVITATIONAL OPENING ROUND MATCH:
Zack Sabre Jr. vs. Mike Quackenbush - 6.75/10

CHIKARA appears to have created a special theme for Zack which is so goofy it's wonderful. The match itself was a pure, simple, and fun display of British wrestling that ended with the first big move. One thing I particularly loved was that rather than do "the usual spots" like the Lady of the Lake they showed off the wrestlers' knowledge by not having them fall for the usual tricks.

RORY GULAK PROMO - He explains how honored he is to be entered into this tournament. It was okay.


JOHNNY KID INVITATIONAL OPENING ROUND MATCH:
Travis Huckabee vs. Rory Gulak - 5.75/10

While we had no commentary for the previous match, we now have commentary from an "out of breath" Mike Quackenbush, who says that he'll be calling the action for the rest of the evening, which leads me to suspect that this is all being recorded in Quack's basement. And if he keeps up the job he did in this match, I'm completely fine with that. He quickly gave you the background of the wrestlers, then called the moves.
The match itself was a simple little catch wrestling match, and that was perfectly fine for its place on the card.


JOHNNY KID INVITATIONAL OPENING ROUND MATCH:
Matt Riddle vs. Hallowicked - 7.5/10

Not much to say other than the fact that this was more GREAT wrestling.

JAMES MASON PROMO - A very basic introduction for those who might not have known him (he's a veteran of British wrestling and one of Johnny Kidd's best friends).


JOHNNY KID INVITATIONAL OPENING ROUND MATCH:
James Mason vs. Juan Francisco de Coronado - 7.75/10

Even better wrestling, with babyface vs. heel dynamics and some well-placed strikes mixed in. I am now officially shocked that James Mason hasn't come to the US more often.


YOUNG LIONS CUPS MATCH:
Sylverhawk(c) vs. Hermit Crab - 6/10

Quack all but acknowledges that he hasn't done a good job with the Young Lions Cup recently by giving it to wrestlers who haven't been around to defend it, and puts Sylverhawk over for changing this trend. Or not. Because Hermit Crab just made him tap. The match itself was pretty great for the time it was given. They told the story of Hermit Crab working over Sylverhawk's back and trying for the Boston Crab, and when he eventually got it he hooked it in deep and Sylverhawk had to tap out.

ZACK SABRE JR. PROMO - He puts over what Johnny Kidd means to him.


JOHNNY KIDD INVITATIONAL SEMIFINAL MATCH:
Zack Sabre Jr. vs. Rory Gulak - 6.75/10
JOHNNY KIDD INVITATIONAL SEMIFINAL MATCH:
Matt Riddle vs. Juan Francisco de Coronado - 7/10

Another great wrestling match and another heel win for that bastard Juan Francisco de Coronado. Juan was infuriating enough here to bug riddle to the point where we got our first major strike exchange of the day, here in the seventh match. Like I said, this show has been pretty much all great wrestling, and I love it.

JESSICA TROY PROMO - Not so good. Her delivery was fine and the words she said were fine, but the problem is that this was really two promos stitched together in a way that didn't work for me at all. She started off by mentioning that her opponent tonight, Mick Monetti, was her original trainer and has been her mentor and that they came to the US to help put Australian wrestling on the map. Then she said that because of the training she received from him, plus separate training she has had with a few other people, she can counter anything he can do and she will surely beat him. Then she closed it out by talking more about the two of them setting out to prove that "Australian wrestling belongs here." The beginning and end of this promo were all very gung-ho and gave off this sort of non-kayfabe teamwork vibe, but the middle was a very kayfabe "I shall defeat you!" type of promo, and transitioning back and forth the way she did created a big disconnect for me.


JESSICA TROY vs. MICK MONETTI - 5.75/10

Monetti's gimmick is that he is a technically proficient weirdo. They had a fun little match in which both wrestlers got to show their stuff, and there was a bit of stuff to play into the idea that they had counters to each other's moves early on, but that was it. It actually kind of felt like this match was just an excuse for Quack to continuously name-drop Madison Eagles (who was one of the wrestlers other than Monetti that Troy had trained under).


THE TEMPURA BOYZ vs. XYBERHAWX2000 (Nytehawk & Razerhawk) - 5.75/10

A fun little tag match.


JOHNNY KIDD INVITATIONAL FINALS:
Rory Gulak vs. Juan Francisco de Coronado - no rating, effective segment.

Gulak made JFDC tap out in fifty-two seconds with the Dragon Sleeper. They had been building the Dragon Sleeper up all night as a hold that will win the match whenever you get it locked in and this paid that off well, and this immediately establishes Rory as a major threat to Juan's CHIKARA Grand Championship, not just with the win over Juan but also by earning his required three pints all in one night. I completely understand why they did this.
But that doesn't mean I'm not disappointed. The two stories of this tournament have been the excellent technical wrestling and Juan's cheating. For the finals, I want to see a good long, technical wrestling match; an epic struggle culminating in Juan once again trying to take a shortcut to get the win and Rory hopefully being able to overcome that cheating and beat Juan anyway. A tournament this exciting should have an exciting conclusion, and this one didn't.

Final Thoughts
This was a very fun show from CHIKARA, despite the disappointing main event, and no matter how disappointed I was in the main event, it's impossible to argue that they didn't tell the story they set out to tell in a very effective manner. The rest of the stuff on the show, while fun, felt like filler (even the Young Lions Cup title change), and unlike most times when a promotion does something like this, the promos on this show (along with Quack's commentary), did make this feel like it really was a tribute to the eponymous Johnny Kidd, who was in the building to present Rory Gulak with the ring that is his trophy for winning this tournament. A worthwhile show to check out if you've got a CHIKARATopia subscription (which I now do. At least for the next month or so), but not one you really need to go out of your way to see if you don't (although I'd maybe recommend splurging the two dollars or whatever it is for just the JFDC vs. Mason match if you're more inclined towards technical wrestling).