EVOLVE 34: Galloway vs Swann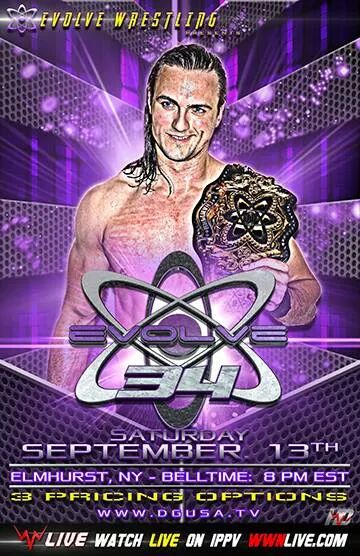 By Big Red Machine
From September 13, 2014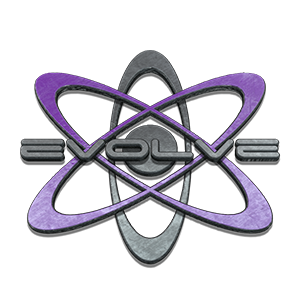 JOHNNY GARGANO PROMO - Great. Johnny explains to us that Caleb Konley pinning him and then telling him that he wasn't the man he used to be and thus the win meant nothing caused him to have a moment of clarity and realize that since losing the DGUSA Open The Freedom Gate Title he has been going to a bad place and was taking things out on both Rich Swann and the fans. He assures us that he still doesn't like Swann (read as: this isn't going to be one of those usual wrestling turns where two guys pretty much forget that they ever feuded the moment the heels becomes a babyface again), but when he saw the Premier Athlete Brand assaulting Swann after their match, he knew what he had to do, so he went and made the save for Rich Swann. "But I didn't do it for him. I did it for me. I did it because I had to prove to myself that I could still be the man around here." Thus, even though he is ranked tenth in the rankings, he has asked to be booked in the opening match both nights this weekend so that he can prove himself. He declares that "this is the weekend that Johnny Gargano becomes Johnny Gargano again. My road to the Evolve Title starts right now!"


JOHNNY GARGANO vs. TONY NESE (the Premier Athlete Brand) - 6.5/10

In addition to "Secretary" Su Yung, the Premier Athlete Brand this weekend also includes the injured Trent Beretta (still on crutches, but he lives locally), and a big man in a suit named "Mr. A." Caleb Konley was not at ringside, presumably because he is preparing for his big match later tonight against Ricochet. This was a good opener that allowed Gargano to play the structural role of the babyface as his character has now begun to transition into one.

POST-MATCH SEGMENT - Very good. Caleb Konley came out and tried to attack Gargano, and while his attack was foiled, it did allow Mr. A an opening to successfully attack Gargano from behind, laying him out. Rich Swann then came out and made the save for his friend-turned-enemy-turned-who-knows-what Johnny Gargano, repaying Gargano for saving him from the Premier Athlete Brand at the end of the last show. He even took Trent out after Trent tried to hit him with one of his crutches.

Swann then tried to get his revenge on Su Yung for betraying him at the last show but Tony Nese made the save for Su, sending Gargano into the ringpost, then hitting him with a DDT on the floor. Gargano dove onto the P.A.B. to keep things going, but some referees came out to break things up. The announcers wondered if Swann would be able to be at 100% for his Evolve World Title match later tonight after taking that DDT onto the floor and needing to be helped to the back.


ZACK SABRE JR. vs. TIMOTHY THATCHER - 8.5/10

I'm pretty sure I saw Thatcher crack a smile during his entrance. I didn't know he was physically capable of smiling.
This match was awesome. It can most easily be summed up by saying that the two EVOLVE-iest wrestler in history had the most EVOLVE-iest match you've ever seen.


RODERCK STRONG vs. UHAA NATION - 7.25/10

This match was really about firmly establishing Roddy as a heel, and Roddy's various dirty tactics here definitely did that. Nation picks up the win going into his Open The Freedom Gate Title shot tomorrow night.


RICOCHET vs. CALEB KONLEY (w/Su Yung & Mr. A) - 8.25/10

Konley worked over Ricochet's head and managed to get the upset win. The establishment of Konley as a singles threat continues, as he has now cleanly defeated the DGUSA Open the Freedom Gate Champion. Lenny Leonard also made sure to compare Uhaa Nation's positive momentum from his win over Roddy to Ricochet's downward momentum after tonight's loss going into their high-stakes showdown tomorrow night.

A.R. FOX PROMO - Last time EVOLVE was in this building, Fox won the right to choose his opponent tonight. He listed off his accomplishments, including claiming to be one half of the greatest DGUSA Open The United Gate Champions of all time. The current champs, the Bravado Brothers, came out to dispute this fact. Barbs were exchanged, although I must admit that the Bravados' argument that they, and not Fox & CIMA or The Young Bucks, were the greatest champions of all time was pretty convincing. The Bravados called out their bodyguard, Moose, and Fox accepted a match with him despite not being fully recovered from a wrist injury so we got...


A.R. FOX vs. MOOSE (w/the Bravado Brothers) - 6.75/10

They told te story of Moose's poser vs. Fox's athleticism and willingness to put his body on the line. Fox looked like he was about to win but the Bravados ran in for a DQ. The Colony came out make the save for Fox, which then transitioned into the...


DGUSA OPEN THE UNITED GATE TITLE MATCH:
The Bravado Brothers(c) vs. The Colony (Fire Ant & Silver Ant) - 7.25/10

Great tag team action bookended by a little story revolving around the CHIKARA Special, which also played into the finish of their previous title match. Those dastardly Bravados once again cheat to retain their titles, this time when one Bravado went after Silver Ant's mask to save his brother from the CHIKARA Special (going after the mask to get out of the CHIKARA Special was the finish of their previous match), but this time doing so resulted in a telling-off by the referee, which meant that the referee wasn't paying attention to the other Bravado, who hit poor Silver Ant in the testicles before rolling him up for the pin.


EVOLVE WORLD TITLE MATCH:
Drew Galloway(c) vs. Rich Swann - 7/10

Galloway offered to let Swann postpone his title shot if he feels he won't be at 100% after the earlier assault by the Premier Athlete Brand, but Swann didn't want to wait any longer than he already has for his first shot at the EVOLVE World Title. Swann came out of the gate firing on all cylinders, but a few shots to the head by Galloway cut him off and made it clear that he should have taken Drew up on his offer to postpone the match. Drew kept asking referee Brandon Toley "are you going to stop this or not?" and Toley kept checking on Swann by Swann said he wanted to go so Toley let him. This actually set some seeds for some stuff involving Toley and stoppages in the future.

The P.A.B. came out to menace Swann while he was down on the outside but Drew dove onto them to keep them from interfering in the match. Drew continued to work over Swann's head but Swann wouldn't stay down so Drew changed tactics a bit and choked him out instead. After the match Drew cut a promo putting Swann over for his toughness and bravery and insisting that Swann be given a rematch when he's at 100%. He then transitioned to cutting the standard show-ending babyface promo.

Final Thoughts
Another awesome show from EVOLVE. This one definitely felt like it petered out a bit at the end from an in-ring perspective, but that was more due to the quality of some of the earlier matches (Zack vs. Thatcher and Ricochet vs. Konley) than it was to things on the top of the card not delivering. The transformation of EVOLVE continues, with the first real major step in the development of Caleb Konley as a singles threat and the (re-)debuts of Roderick Strong- who would be an important component on top of the card in the short term- and Zack Sabre Jr. and Timothy Thatcher, who, along with Galloway and Gargano, would be the most important players in the company over the next few years.