NXT Takeover: Brooklyn III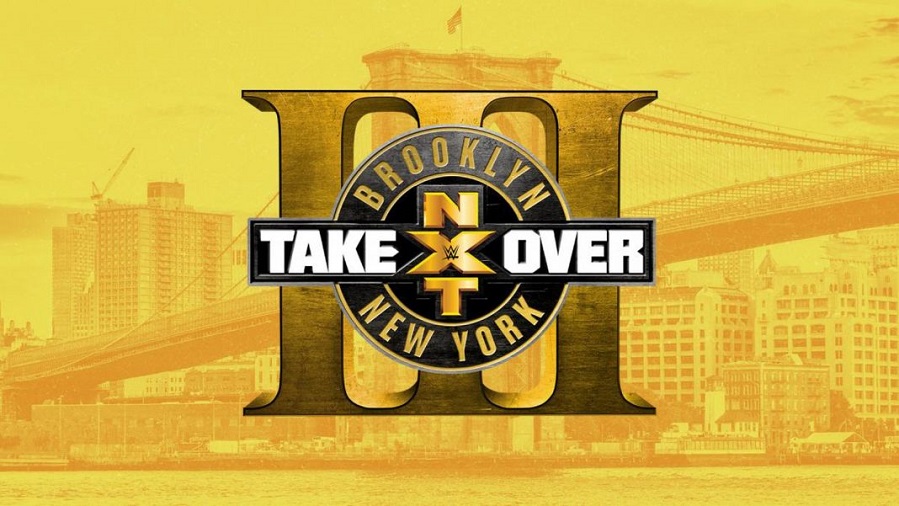 By Big Red Machine
From August 19, 2017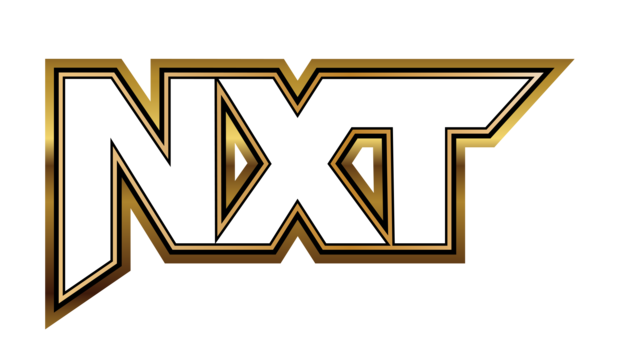 JOHNNY GARGANO vs. ANDRADE "CIEN" ALMAS (w/Zelena Vega) - 8.25/10

AWESOME opener! I went bonkers for just about everything they did. Good, clean fast-paced, exciting wrestling with a babyface I care about and a well-booked finish. That's what I want in my openers, and that's exactly what I got here. Also, there is a guy in a white shirt in the front row, about three people in from the ringpost, who looks exactly like Weird Al with straightened hair. He's driving me nuts.

PEOPLE ARE WATCHING FROM A SKYBOX- I normally hate cut-aways like this, which I'm sure will continue pointless throughout the night, but Dragon cringing as Billie Kay and Peyton Royce tried to talk to him was hilarious. I also love that they didn't call it out.


NXT TAG TEAM TITLE MATCH:
The Authors of Pain(c) (w/Paul Ellering) vs. SAnitY (Alexander Wolf & Eric Young) (w/Nikki Cross & Killian Dain) - 7.25/10

Corey Graves is on guest commentary. Apparently the legal SAnitY team is Alexander Wolf & Eric Young, not Alexander Wolf & Killian Dain, as the build-up has suggested. I get why they did this (because Young & Wolf are a much smaller team, and they are expecting the crowd to treat SAnitY as the babyfaces), but I was expecting Wolf & Dain so that was what I was excited for. I don't think the Freebird Rule should be used unless the ability to use it has been advertised in advance.

The Authors have new entrance gear that looks SOOOOOO awesome. They charge it the ring and start brawling right away. This was pretty much just a big brawl, with Cross and Dain both getting a big spot in, too. It's odd to me that they did things to get up for SAnitY to get the babyface reaction here, as the Authors kind of feel more like the babyfaces in this feud.

POST-MATCH SEGMENT - reDRagon take out SAnitY! And the Authors of Pain, too!

Having all of these NXT alumni in the crowd instead of legends and dignitaries makes the show feel a lot smaller and less important than it used to. Kind of like how putting Kalisto next to Nakamura and having him do Nakamura's pose makes Kalisto into a total geek rather than anyone who matters on his own.


ALEISTER BLACK vs. HIDEO ITAMI - 7.75/10

Jim Ross is on commentary for this match. These guys did what you would expect them to do, which is was kick the sh*t out of each other. It was quite great, but definitely seemed like they were holding back, doing only what they needed to in order to make this first encounter work so that the next one (and the finish- Itami squandering an advantage by jawing with the fans, allowing Black to recover and hit the Black Mass for the win) certainly seems to guarantee that there will indeed be a next one.


NXT WOMEN'S TITLE MATCH:
Asuka(c) vs. Ember Moon - 9.5/10

Asuka's entrance gear included an utterly horrific headdress that should never be seen in public again. Ember takes it to Asuka right away. This opening bit was wonderful, showing Ember's determination and building up the idea that this was it for Ember. Tonight was make or break for her, and there was no way in hell she was going to let herself break. Her facials, which were excellent throughout the match, really helped contribute to this feeling here.

Unfortunately or Ember, Asuka cut her off by working over her injured shoulder, including a suplex onto the ramp. They continued telling that story for quite a while, with every tease of the Asuka Lock and every reversal out of it feeling like it could be the thing to end the match.

So yeah. This match was GREAT... right up until the moment that Ember hit the Eclipse, after which point it just got totally insane. This was one of the more dramatic finishing sequences I can remember seeing in a year that has been pretty darn full of them.


NXT TITLE MATCH:
Bobby Roode(c) vs. Drew McIntyre - 8/10

The match was awesome and both guys worked and sold very well, but I just cannot fathom why they thought this title change was a good idea. While undefeated, Drew still felt very cold going into this title match, while the continuing issues between Bobby Roode and Roderick Strong have made it feel like this was Roddy's belt to win.

This is going to seem like a weird thing to say but bear with me: it feels like they threw away a "real" big moment that would have been Roddy beating Roode for the belt just so they could have this "manufactured" big moment in the post-match segment here with FutureDRagon attacking new champion Drew. In fact, the more I think about it, the worse of an idea this was. They seem to have spent this whole night forcing things out of their natural shape (SAnitY as babyfaces, the awkwardness of this title change, and putting this match as the main event instead of the much better built-to women's match where people actually thought there was a snowball's chance in hell of the title changing hands) just so they could have this stable come together tonight, here, in Brooklyn, when there was really no reason to do so. I know this is a terrible thing to say about a promotion, but the way they shot themselves in foot here just so they could do a big surprise with a big heel stable felt very TNA-ish to me. For more on this issue, you'll have to read my fantasy booking, which I should have posted very soon. Booking aside, though, this was another awesome main event of yet another totally awesome Takeover show from NXT.