NJPW G1 Climax 27: Day 17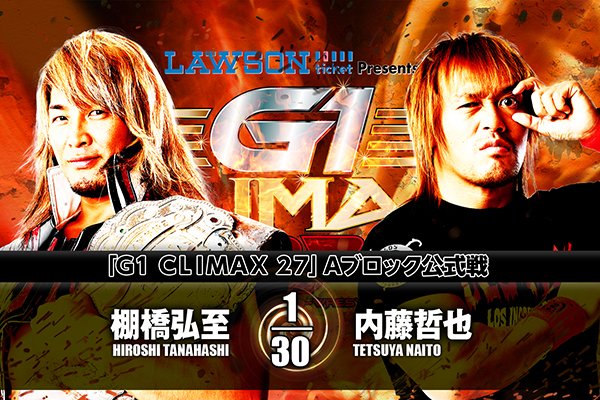 By Big Red Machine
From August 11, 2017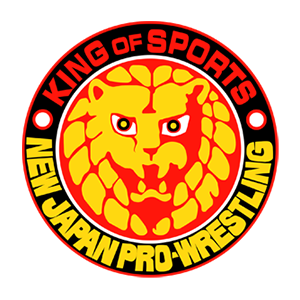 HIRAI KAWATO, TOMOYUKI OKA, & KATSUYA KITAMURA vs. SUZUKI-GUN (Minoru Suzuki, El Desperado, & Taichi) - 3/10

Suzuki-Gun beat up some young-boys.


THE GUERILLAS OF DESTINY vs. LOS INGOBERNABLES DE JAPON (Sanada & BUSHI) - 4/10
LOS INGOBERNABLES DE JAPON (Hiromu Takahashi & EVIL) vs. JUICE ROBINSON & SATOSHI KOJIMA - 5/10

Very good for the time it got.


MICHAEL ELGIN, RYUSUKE TAGUCHI, WAR MACHINE, & RICOCHET vs. BULLET CLUB (Adam Page, Chase Owens, Cody, & the Young Bucks) - 7.5/10

The babyfaces are all wearing stupid sunglasses. Why, exactly, is Taguchi the leader of this faction? This was a lot of really fun action, aside from that spot where Rowe was blocking the Bucks' forearms with his head, and the Bucks were selling it. Yeah. The Bucks were punching him in the head, and they want me to believe that this hurt the Bucks, but didn't hurt Rowe.

The only other spot I didn't like was Cody's low blow on Elgin, simply because you'd think Elgin would just tell the ref who would call for a DQ. That Yano finish taught us that the ref doesn't have to see it to call it, so you'd think someone on the babyface side would tell the ref about it so they could win the match and the heels would be punished for their cheating.


BULLET CLUB (Kenny Omega & Yujiro Takahashi) vs. CHAOS (Toru Yano & Kazuchika Okada) (w/Gedo) - 3.5/10

Stuff happened. Most of it was fine, unless it involved Yano. The involved Yano cheating yet again, and this times the referee was clearly in cahoots with him, as the made the count from a location where he couldn't possibly have seen both of Yujiro's shoulders.


BLOCK A MATCH: Bad Luck Fale vs. Yuji Nagata - 7/10

New Japan has finally sent some guys out to protect the ring announcer from Bad Luck Fale. These two told a very good story using Fale's size, but the match was hurt by being so irrelevant. Even if it had no bearing on the G1 itself, they could have at least had more of an emotion factor going for it with Nagata trying not to go winless in his final G1, but Gedo took that away from them by booking Nagata to beat Zack on the previous Block A show. (I don't mean to say that this wasn't emotional. It was. But the emotion wasn't in any way a function of the things happening in this match playing into the story.

The post-match stuff was really great. Not a dry eye in the building. I'll pretend that Fale's role as second in command of Bullet Club (he is "The Underboss" after all) will keep him from getting heat with his pals for showing respect to his original trainer.


BLOCK A MATCH: Togi Makabe vs. YOSHI-HASHI - 7.25/10

Just two dudes working over eac other's heads by knocking the sh*t out of each other. Makabe won with the King Kong Knee Drop, which looks so sick. I do not understand how he doesn't squash these guys skulls like grapes when he does that (and I don't want to).


BLOCK A MATCH: Tomohiro Ishii vs. Zack Sabre Jr. (w/El Desperado) - 8.5/10

The story here was Zack trying to pick Ishii apart with his submission holds, as Ishii proved to not only be a better striker, but to be quite adept at grappling as well. Zack, for his part, took a lot of punishment, but eventually overcame it, winning when Ishii passed out in a nasty-looking submission.


BLOCK A MATCH: Hirooki Goto vs. Kota Ibushi - 8.5/10

Goto worked over Kota's head while Kota worked over Goto's midsection. Simple story, awesome match.


BLOCK A MATCH: Hiroshi Tanahashi vs. Tetsuya Naito - 8.5/10

Tanahashi now has parts of his hair dyed red and blue, hoping that this will also help him copy the in-ring success of Alexa Bliss! as well as her hair-styling choices. I laughed my ass off when Naito did his lying down pose and Tanahashi just walked up behind him and kicked him in the back of the head. I've been waiting for two years for someone to do that.
They told a good story about the injured bodyparts, and I thought those Torando DDTs using the ropes were a very clever way to let Naito use his legs even those his knee was injured. The struggle to the ropes in that one cloverleaf was also quite epic and they also had a nice little mini-story that would pop up at times with the guys trying to get into each other's heads by not responding to the other's antics, but the match felt like it was missing something. The finish in particular felt anti-climactic to me. It was definitely emphatic, as no one should be getting up from two straight Destinos, but it felt like they didn't really build up the point where two Destinos would seem absolutely necessary. It'd be like if Kobashi just grabbed Misawa eleven minutes into a "good but not great" match, hit the Burning Hammer and won. This match hadn't hit the level where you were saying to yourself "wow. Naito is going to need something really special to keep Tanahashi down."

Final Thoughts
An awesome show from New Japan, despite any disappointment I might have had about the main event not being the epic we have come to expect from these major G1 matches. It's understandable, considering the physical condition of both men's arms, but that doesn't mean it still wasn't disappointing. On the whole, every match from this show that you would expect to deliver did, indeed, deliver, and that's all you can really ask from any show.