NJPW G1 Climax 27: Day 15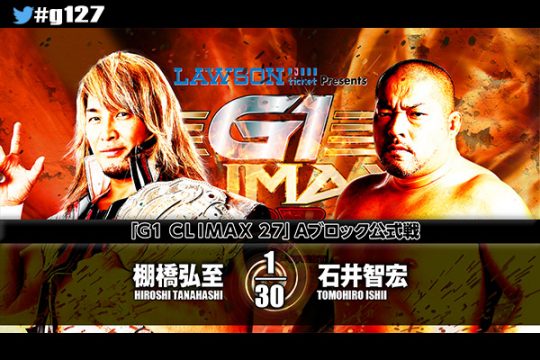 By Big Red Machine
From August 06, 2017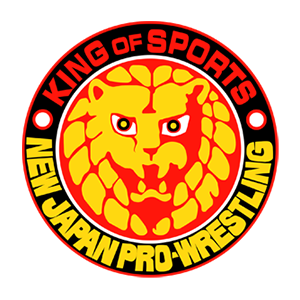 DAVID FINLAY JR. & JUICE ROBINSON vs. KATSUYA KITAMURA & TOMOYUKI OKA - 3.75/10
MICHAEL ELGIN & HIRAI KAWATO vs. LOS INGOBERNABLES DE JAPON (Hiromu Takahashi & EVIL) - 4/10

Great for the time it got.


SATOSHI KOJIMA & HIROYOSHI TENZAN vs. BULLET CLUB (Tama Tonga & Yujiro Takahashi) - 4.75/10

I guess trying on his opponent's ring robe is Tama Tonga's new gimmick now so he's going to do it in every single f*cking match. The match was mostly bland, but the finish was good.


BULLET CLUB (Kenny Omega & Chase Owens) vs. LOS INGOBERNABLES DE JAPON (Sanada & BUSHI) - 4.5/10

Excellent for the time it got.


CHAOS (Kazuchika Okada, Toru Yano, & Gedo) vs. Suzuki-Gun (Minoru Suzuki, El Desperado, & Taichi) - 3.25/10

Suzuki-Gun jump their opponents to start things off. Who could have seen that coming? This was the same old Suzuki-Gun match, which is really what the problem is. Suzuki doesn't feel special anymore, and a large part of it has been him doing this generic heel stuff rather than being Minoru f*cking Suzuki in the ring. His face-off with Okada here, meant to tantalize me for Tuesday's big match, felt no different than what Okada would do if it were Nagata, Naito, YOSHI-HASHI, Sanada, or pretty much anyone else in the company.


BLOCK A MATCH: Yuji Nagata vs. Zack Sabre Jr. (w/El Desperado) - 9/10

GRAPPLING! Nagata gets his first win, pretty much screwing Zack out of his chance to win the tournament.


BLOCK A MATCH: Kota Ibuhshi vs. YOSHI-HASHI - 8.5/10

Lots of great reversals and work on the head from both guys, and one hell of a finishing sequence. It's times where I feel bad for guys like YOSHI-HASHI who are clearly excellent talents but will never get very far in New Japan due to having been slotted as undercard jamokes forever.


BLOCK A MATCH: Hirooki Goto vs. Bad Luck Fale - 6.5/10

The story of this match was pretty much that Goto was going to have a hard time going strike for strike with the much larger Fale. He did manage to wear Fale down after a while, but Fale picked up the win with the Grenade, which felt pretty out of nowhere.


BLOCK A MATCH: Togi Makabe vs. Tetsuya Naito - 7.75/10

They brawl on the outside forever with no attempt made to count them out. Then they were back in the ring and then back out again and despite having been all the way at the back of the building with no attempt made to count them out, the referee started a ten-count when they were brawling less than two feet away from the ring. Other than that, this was GREAT. Makabe worked over Naito's head because that's what he does. Naito sold it well, they created some good drama with Makabe's biggest stuff, and had a great finish as well.


BLOCK A MATCH: Hiroshi Tanahashi vs. Tomohiro Ishii - 9/10

If hitting Ishii in the head hasn't worked all match and Tanahashi just started working over Ishii's leg and having success with it, why would you go back to the thing that hasn't worked?

Other than that, this was pretty damn awesome. Tanahashi worked the leg while Ishii worked the head... but then made a pivot when opportunity presented itself and started working Tanahashi's leg as well. They had some great, well-timed fighting spirit spots in here (as opposed to the usual Ishii math where it feels almost totally random), and Ishii did a great job of conveying the idea that he was fighting for his tournament life here.

My other criticism of this match is actually something that has been bothering me the whole tournament, and it concerns Tanahashi's finishes. He has all of these matches where he works over his opponent's leg, but he always wins with the High Fly Flow. Why not win a few with the Cloverleaf so that people can start taking it seriously as a finisher again?

Now that I think about it, why did Tanahashi win this match at all? If he loses here instead of wins, then Ishii, Fale, and Ibushi all theoretically have chances at winning the block going into tomorrow; the block would still come down to result of Tanahashi vs. Naito, but the other three guys would still have chances at winning rather than just having a bunch of pointless matches. Damn Gedo booking. This is the sort of thing I was worried would happen the moment it was revealed that Tanahashi vs. Naito would main event the final night for this block, and it is made even worse by the fact that Tanahashi being the current IC Champion means there is no way he is winning the block (he already has the IC Title and can't challenge for the IWGP Heavyweight Title due to the stip of his match against Okada at last year's Tokyo Dome, so it would make no sense for him to win the tournament, and if he loses in the finals then the guy who beats him will be going after the IWGP Heavyweight Title instead of Tanahashi's IC Title so you're just beating a champion for no long-term gain), so the outcome of the whole block is obvious.

Tanahashi's post-match selling of his exhaustion and pain was excellent, but collapsing like he did seemed to be purposefully playing off of Shibata's collapse earlier this year, which I felt was in bad taste.

Final Thoughts
This was an excellent G1 show from New Japan, and would probably be in contention for Show of the Year if this were a normal year, but it hasn't been. The undercard was worse than usual and the booking was the disappointment I feared it would be, but the G1 matches are well worth going out of your way to see.