NJPW G1 Climax 27: Day 12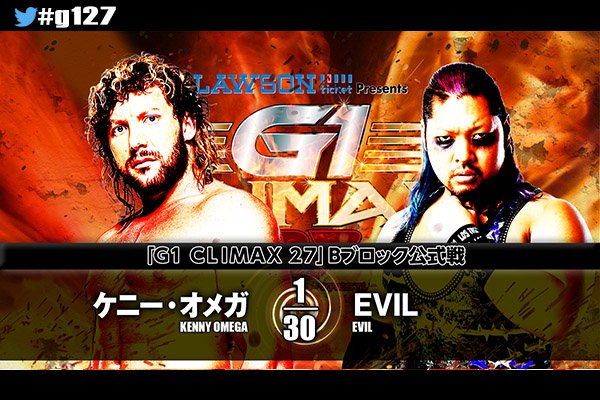 By Big Red Machine
From August 02, 2017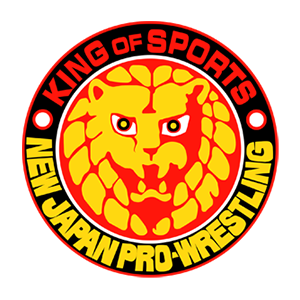 TOMOYUKI OKA & SHOTA UMINO vs. REN NARITA & KATSUYA KITAMURA - 4/10

Apparently bouncing up and down makes a Boston Crab hurt more. That's good to know.


KOTA IBUSHI & TIGER MASK IV vs. YUJI NAGATA & HIRAI KAWATO - 4.75/10
CHAOS (Hirooki Goto, Tomohiro Ishii, & YOSHI-HASHI) vs. BULLET CLUB (Bad Luck Fale, Yujiro Takahashi, & Chase Owens) - 5/10
SUZUKI-GUN (El Desperado, Taichi, & Zack Sabre Jr.) vs. LOS INGOBERNABLES DE JAPON (Tetsuya Naito, BUSHI, & Hiromu Takahashi) - 6/10

Awesome for the time it got.


HIROSHI TANAHASHI & JUSHIN "THUNDER" LIGER vs. DAVID FINLAY JR. & TOGI MAKABE - 6/10

Also awesome or the time it got.


BLOCK B MATCH: Juice Robinson vs. Sanada - 8/10

Poor Juice isn't going to be able to walk by the end of this tournament if this keeps up. These guys had an awesome match, with tons of great reversal and an extremely exciting finishing sequence. I want to see Juice get another win SOOOOOO badly.


BLOCK B MATCH: Toru Yano vs. Michael Elgin - DUD!

Elgin did a bit of power stuff. The Yano tried his Stupid Yano tricks. Then he turned the referee around and pretended that Elgin had hit him in the nuts, and the referee, who didn't see anything, called for the DQ. F*CK THIS SH*T! All of times the referees see guys hit each other with weapons right in the front of the referee or attack the referee and the ref never calls for a DQ, but now a referee calls for a DQ for something he didn't actually see? F*CK OFF! And how about all of the thousands of Yano matches where the referee turns around and sees Yano's opponent grabbing his testicles and doesn't call for a DQ, but he does call for a DQ when the biggest cheater in the company claims he got hit in the nuts? COME ON!


BLOCK B MATCH: Minoru Suzuki (w/El Desperado & Taichi) vs. Satoshi Kojima (w/Hiroyoshi Tenzan) - 6.5/10

Suzuki jumps Kojima to start things off. The match was decent. The best part for me was seeing Tenzan run wild on El Desperado & Taichi.


BLOCK B MATCH: Tama Tonga vs. Kazuchika Okada (w/Gedo) - 7/10

Tama Tonga once again jumped Okada before the match and put on his entrance robe to mock him. Tama Tonga worked Okada's head, building up to an excellent finishing stretch full of great twists and turns and reversals. Okada got the win here, which kind of disappointed me, as not only would it make tonight's main event between the two men in second place feel even more important, but seeing how both Omega and Cody would act during a Tama Tonga IWGP Heavyweight Title shot would be a fascinating addition to this Bullet Club dissension story.


BLOCK B MATCH: Kenny Omega vs. EVIL - 9.75/10

Yeah, so this match was CRAZY! The first half of it saw both guys working over each other's back, culminating in EVIL giving Kenny a uranage off the apron through a table in what was one of the scariest and best-looking table bumps I've ever seen (I know there have been a few others to contend with this one, but the only one that comes to mind right now is Mark Briscoe and Hanson doing a similar spot in ROH a few years ago. Note all wrestlers out there: uranages off the apron through a table look awesome). This bump looked so sick I would have been perfectly fine if Kenny just lost by count-out right then and there.

Kenny did not lose by count-out here, though. He made it back into the ring just in the nick of time. From this point on the story transitioned to both guys hitting all of their big stuff, which almost all happens to focus on the other guy's head, but that table bump looked so sick that it made the transition feel completely natural. It looked so damaging to both men that the end must surely be near, so it was time to try to put the other guy away with your big stuff. They traded some great false finishes in this portion of the match, and why I say these false finishes were great, I mean that when Kenny finally hit EVIL with the One-Winged Angel, I thought it was actually possible that EVIL might kick out. If this had been a No DQs match, I would have given this the full 10, but it wasn't so their use of weapons right in front of the referee forces me to give it a 9.75/10... but while it might not have been perfect, it was still completely amazing, and you should make every possible effort to see it.

Final Thoughts
Another great show from New Japan.