NJPW G1 Climax 27: Day 11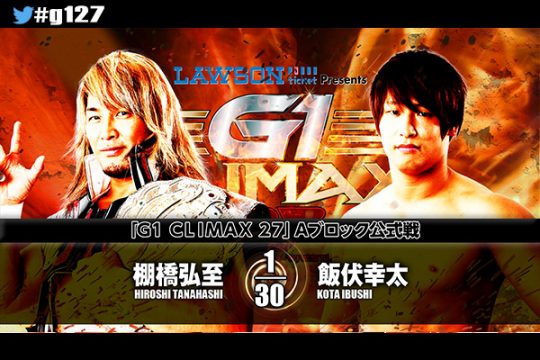 By Big Red Machine
From August 01, 2017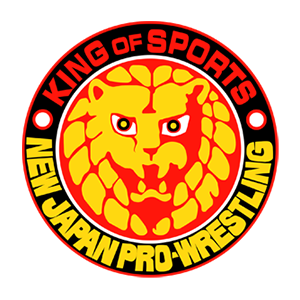 JUSHIN "THUNDER" LIGER & MICHAEL ELGIN vs. SHOTA UMINO & KATSUYA KITAMURA - 4.75/10

They had a decent match for the time they got. Most of it was between Elgin and Kitamura, the two big, strong power guys. The finish was extremely weird, as Kitamura clearly kicked out, but the ref counted it and the bell rang, so they just went with it rather than restarting. If I had to guess, Kitamura got concussed by one of those powerbombs and lost track of what was supposed to happen, but it's also possible that the ref is the one who screwed up and he didn't see Kitamura get his shoulder up.


HIROYOSHI TENZAN, SATOSHI KOJIMA, & HIRAI KAWATO vs. SUZUKI-GUN (Minoru Suzuki, El Desperado, & Taichi) - 6/10

GREAT for the time it got. Suzuki and Kojima got me really excited for their match, and they really got me behind Kawato with all of his nearfalls. I can't wait until he finally gets that pin!


JUICE ROBINSON & DAVID FINLAY JR. vs. LOS INGOBERNABLES DE JAPON (Sanada & BUSHI) - 3.75/10

Short. Juice is still selling his knee. At this point he either deserves an award for his selling or credit for working through a legit injury.


BULLET CLUB (Kenny Omega & Chase Owens) vs. LOS INGOBERNABLES DE JAPON (Hiromu Takahashi & EVIL) - 4.75/10

Kenny is wearing one of Yujiro's shirts tonight. Maybe he is taking Tonga's words to heart and trying to represent his fellow Bullet Club members. The match was about what you would expect.

POST-MATCH SEGMENT - Fine. Omega attacked LIJ and beat them down. He went for the One-Winged Angel on EVIL to soften him up for tomorrow night but EVIL slipped out of it and hit Kenny with the STO.


BULLET CLUB (Tama Tonga & Yujiro Takahashi) vs. CHAOS (Toru Yano & Kazuchika Okada) (w/Gedo) - 5/10

Bullet Club jump CHAOS before the match, and Tama Tonga poses in Okada's entrance gear. Yujiro also wore Yano's, but I don't think anyone really cares about Yano. Speaking of Yano, Tama Tonga tried to choke him to death with a microphone cord, which is an illegal maneuver and could warrant a disqualification... so of course the idiot starts to speak into the microphone and draw attention to himself while he is doing so. He also wore Yano's jacket and tried to do Yano's RVD thumbs rip-off but Yano interrupted it with a handful of hair. Other than that, this was good. If Yano had just won with a roll-up instead of cheating first I would have liked this more.


BLOCK A MATCH: Bad Luck Fale vs. YOSHI-HASHI - 6.75/10

They told the story of Fale working over YOSHI-HASHI's back while YOSHI-HASHI played the small man trying to use speed and technique to win. Both men played their roles well, they had some nice twists and turns, and I popped huge for the finish.


BLOCK A MATCH: Togi Makabe vs. Zack Sabre Jr. (w/El Desperado) - 7/10

Zack starts of trying to go strike for strike with Makabe but eventually switches to working the leg and gets the submission victory. Makabe should have sold his knee more after that knee drop, but other than that he did his job well.


BLOCK A MATCH: Tomohiro Ishii vs. Yuji Nagata - 9/10

The story of this match was Ishii working over Nagata's head while Nagata was fighting with all of his heart to prove that he can still go. And the slightly sad part is that, due to the way that New Japan books things, this might well be his last truly great match.


BLOCK A MATCH: Hirooki Goto vs. Tetsuya Naito - 8.5/10

Naito jumps Goto before the bell. Goto made a comeback rather quickly, though, so in hindsight this will probably have been a mistake for Naito because now Goto appears to be trying to break his face rather than just defeat him. Naito eventually took over and started working over Goto's neck, including pulling out what is perhaps my favorite underused submission hold in all of wrestling: the back to back bow and arrow lock. Goto eventually started to target the head, too, using Ushigoroshis (Ushigoroshii?) to set up for the GTR, but it was Naito who pulled out the win. As awesome as this match was, I can't help but feel that eight to ten more minutes would have let this be an all-time classic.


BLOCK A MATCH: Hiroshi Tanahashi vs. Kota Ibushi - 8.5/10

This is a fine example of a match that was greatly hurt by one guy's poor selling. That guy would be Kota Ibushi, whose selling of his knee- the main body part Tanahashi was working over- was terrible. It was one of those things where once it was time for him to go on offense, the damage just disappeared and he did all of his kicks and flips and stuff like nothing had happened. Tanahashi, for his part was quite good in his selling of the damage Kota did to his head and neck. Kota gets the upset win to set up a match the IC Title, likely at King of Pro Wrestling.

Final Thoughts
This was a pretty awesome show from New Japan, with all of the G1 matches delivering and a solid undercard to boot.