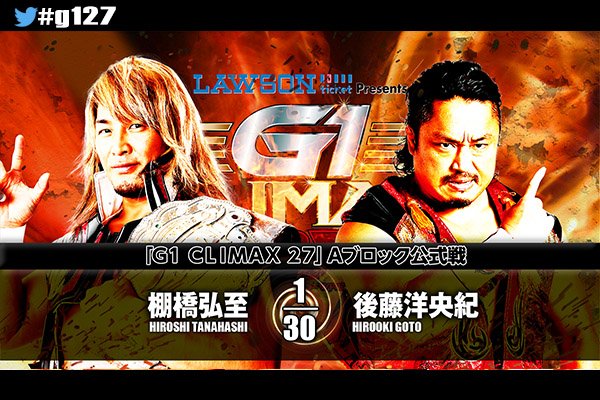 By Big Red Machine
From July 26, 2017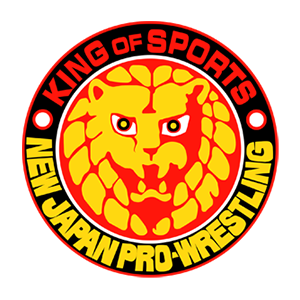 DAVID FINLAY JR. & JUICE ROBINSON vs. BULLET CLUB (Tama Tonga & Yujiro Takahashi) - 4.75/10

Juice's leg, still injured from his battle with Minoru Suzuki last night, gets worked over by Bullet Club here. He eventually makes the hot tag to Finlay but it's Bullet Club that pick up the win. On his way to the back, Tama Tonga cut a promo that was hard to hear at times, but he said some stuff that could be important, including referring to himself as "the Bad Bullet" and saying "watching the throne," which seems to indicate that, after his issues with Kenny Omega earlier in the tournament, that he wants to take over leadership of Bullet Club... but while saying this he also talked up Yujiro, and the whole thing was said in such a way that f it wasn't for the fact that two other Bullet Club members are already have an IWGP Heavyweight Tag Team Title match scheduled for the end of this tour and the fact that Tonga already has a regular tag team partner, all you would think after hearing this is that he and Yujiro are going for the tag titles.


CHAOS (Toru Yano & Jado) vs. LOS INGOBERNABLES DE JAPON (Sanada & BUSHI) - 1/10... BUT

This one is really hard to rate. Essentially what happened was that LIJ jumped CHAOS. Sanada tied Jado in the nudo while BUSHI pulled Yano's shirt over his head so he couldn't see. Something happened with Sanada that got the referee turned around at the key moment so Yano was able to pull both Ingobernables' shirts over their heads and hit them in the nuts, then get a roll-up win. They tried to cheat, so Yano gave them a dose of their own medicine. They got in and got out. I don't know if they even went a whole minute, and but that's because it didn't need to. They were given a short story to tell and they told it, but due to the length of that story there wasn't much to this story and there wasn't much action, either, so I can't give them a high rating. And yet I really can't in good conscience rate this as a segment because there was no really advancement of any sort of story. It was just a fun little thing to do in this spot that does a decent job of building up some animosity for tomorrow's Yano vs. Sanada G1 match, but none of this will really affect anything that either man does other than make Sanada angry tomorrow, but he is usually angry anyway. So I have chosen to give it the hightest rating I felt I could, but don't let the rating make you think that this was "bad."

That being said, Yano still came off like a dick for not helping Jado out of the nuto for quite a while.


LOS INGOBERNABLES DE JAPON (Hiromu Takahashi & EVIL) vs. SUZUKI-GUN (Minoru Suzuki & Taichi) (w/El Desperado) - 4.75/10

You know that annoying repetitive Suzuki-Gun formula that bothers me all the time because it's so repetitive? Well this time, instead of using a chair, we had EVIL trying to choke Suzuki to death with a cable while Suzuki defended himself while TRYING TO STAB EVIL IN THE FACE WITH A PEN. Suzuki and EVIL made it back to the ring and they were GREAT together. Then they tagged Hiromu and Taichi in and things started out meh, then devolved into pointless overbooking. After the match Suzuki grabbed a chair and wanted to go after EVIL, who was standing in the ring, but MINORU SUZUKI allowed himself to be restrained by the security guys and dragged up the ramp. Then he beat up the security guys... and then just walked to the back instead of initiating the fight he wanted to initiate just moments before. In most situations you could say that he didn't really want to fight, but this is MINORU F*CKING SUZUKI.


MICHAEL ELGIN & RYUSUKE TAGUCHI vs. BULLET CLUB (Kenny Omega & Chase Owens) - 5/10
HIROYOSHI TENZAN & SATOSHI KOJIMA vs. CHAOS (Kazuchika Okada & Gedo) - 4/10

Even here in this total babyface vs. babyface match, we had someone jump the bell. WHY?! Stuff occurred. There was a match. It didn't matter.


BLOCK A MATCH: Tomohiro Ishii vs. YOSHI-HASHI - 8.75/10

The story of this match was YOSHI-HASHI trying to keep up with Ishii in an Ishii-style slugfest, and while he didn't pick up the win, he did more than enough to prove that he's got the necessary toughness to keep up. Also, the fact that Ishii actually sold thing really helped. AWESOME match.


BLOCK A MATCH: Bad Luck Fale vs. Zack Sabre Jr. (w/El Desperado) - 3.75/10

This match really didn't work for me. The idea here was that Zack tried to use his technique to get Fale off of his feet and eventually get him in some sort of knee bar while Fale would use his major size and power advantage to try to prevent that from happening and they were doing a decent (if repetitive) job of telling it but when Zack finally got Fale down and they had their big submission struggle and Fale made it to the ropes. Fale didn't sell his leg enough after that point, and shortly after that Zack won with a roll-up, which not only didn't feel like it fit the story at all, but Fale's shoulder actually popped up well before the three count but the ref still counted the pin.


BLOCK A MATCH: Togi Makabe vs. Kota Ibushi - 7.25/10

Both guys work over the head by hitting each other a lot. It was fine, but the problem with having so many G1 matches is that it feels like we see this story at least three times a night for a whole month, so it starts to lose its effect after a while. Makabe's knee drops look sick as hell, and always work for me as a finish.


BLOCK A MATCH: Yuji Nagata vs. Tetsuya Naito - 8.5/10

Both guys worked the head in this match, too, but the real story they were telling was that Nagata would have none of this punk Naito's sh*t, and tried to pull out all of the stops to ensure that he didn't lose to him.


BLOCK A MATCH: Hiroshi Tanahashi vs. Hirooki Goto - 7.75/10

Great action and some really great reversals, plus what looked like it would have been a nice little story of Tanahashi's arm getting worked over, though they seemed to abandon it about half way through.

Final Thoughts
It's a G1 show: the undercard was weak, but once you got to the stuff that actually mattered, it was pretty great.