WWE Money in the Bank 2017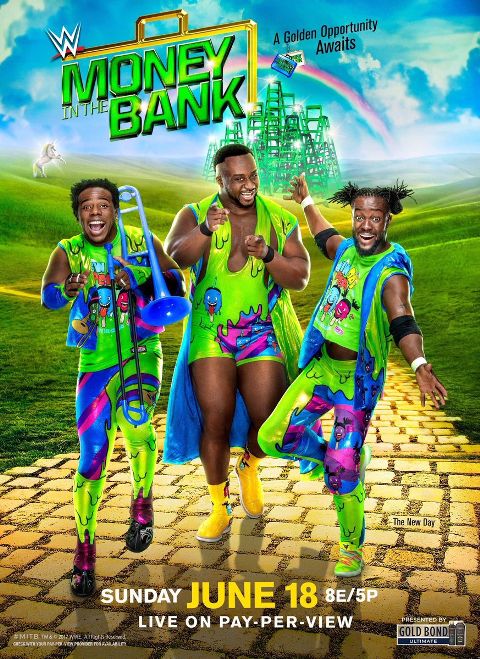 By NWK
From June 18, 2017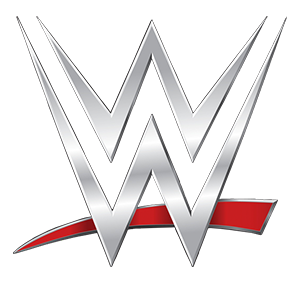 **PRE-SHOW**


The Colons vs The Hype Bros - 5.5/10

Basic tag match, my section was pro Hype Bros, and very pro Mojo.

**Main Show**


Women's Money In The Bank Match
Charlotte vs Becky Lynch vs Carmella w/ James Ellsworth vs Natalya vs Tamina - 6.5/10

Becky got the biggest pops of this match, Carmella and Natalya got mixed reactions and Tamina was out right booed. Tamina is super stiff, her slams and offense were some of the most audible all night. Was genuinely surprised how safe the match felt live. Charlotte got a huge pop for the moonsault but I don't think people wanted her to win. A "yes" chant started when James got the breifcase, but it turned to boos when he dropped the briefcase to Carmella, I popped for half second because I thought he'd accidentally dropped it to Becky. I'm sure this was explained over commentary, but people seemed to think she won with her music played at the end.


WWE Smackdown Tag Team Championship Match
The New Day vs The Usos (c) - 8/10

You'd think the earth was shaking with the pop The New Day got. It felt like the whole arena was chanting for them and %100 into them. Their prison jokes got pop from the adults in my section. Again, everyone was 100 percent into The New Day all match, especially in my section, and were super salty when The Usos walked out.

I'm just putting this next part here because I don't remember where it went.

The Fashion Files - The crowd popped big for the graphic but sandbagged 99 percent of the comedy. Fandango's "Not next week, not tomorrow, not today, actually yes I needed them today" got a laugh from my friend and I. The tape was obviously from The Ascension but I was thinking that because.their faces were blacked out that they were debuting the Surf Dudes with Attitudes gimmick from Southpaw.

Daniel Bryan returns to Smackdown got a small Yes chant which was fun in which to participate.

Lana cut a fucking great promo, which sounded pretty from the heart.


WWE Smackdown Women's Championship Match
Naomi (c) vs Lana - 4.5/10

Perfectly acceptable match for Lana's first single. Pretty sure my side of the arena saw Lana's asshole People starting freaking out when Carmella came out because they thought it was a cash in, again I'm sure it was explained on commentary but they came out with a ref but no cash in. The mark above me was freaking out about how smart this was, and personally I agree. This was one of the two finishes I actually missed because it happened so quick. A "We Want Rusev" chant was started by our section

People popped HUGE for the legends. I'm pretty sure that the earth shook when Bob got announced.

People began booing as soon as the World Title video package started. Yes folks, STL booed the country of India!


WWE Championship Match
Jinder Mahal (c) w/The Singh Brothers vs Randy Orton - No Rating

Randy Orton vs Jinder Mahal was a match that I was more or less non present for because I was wrapped up in the huge Randy pops/chants. It seemed like it picked up when The Singh Bros got thrown out and subsequently RKOed and people booed when Randy got hit with Jinder's finish. The whole "I''m going to wait in the ring and wait for the babyface to forget about me and hit my finish" translates super poorly live because you're always cognizant of the entire arena. With these things in mind I will not give it a rating

Maria and Mike Kanellis debuting got a pop, one again, from the adults in my section. Got our first "What" chant of the night. The lovey dovey couple gimmick plus them slow dancing to their theme song got over with me pretty well but no one seemed to care
The Fashion Police vs The Ascension


Breezango vs The Ascension - 2/10

It's really sad that The Fashion Police aren't over in ring as they are in backstage segments. Which is weird because we popped huge for the bonus match. Cretins. Anyway, this is the other finish that I missed because Small Package lmao.


Men's Money In The Bank Match
Dolph Ziggler vs Shinsuke Nakamura vs Sami Zayn vs Kevin Owens vs Dolph Ziggle vs Baron Corbin - 8.5/10

The air got sucked out of the room when Nakamura got jumped. Between that and Jinder pinning Orton I was pretty sure people would just leave. All of the stuff you would expect that got pops did. The biggest one of the biggest pops of the night went to the Styles Nakamura face off. I hope those two have a program down the line. Baron got huge heat for getting the breifcase. Nakamura might have been winded in the finish as he spent some post match time with refs. Owens limped out and was helped to the back.

Final Thoughts
It was an amazing experience live and the next time WWE PPV comes to town I'm so there