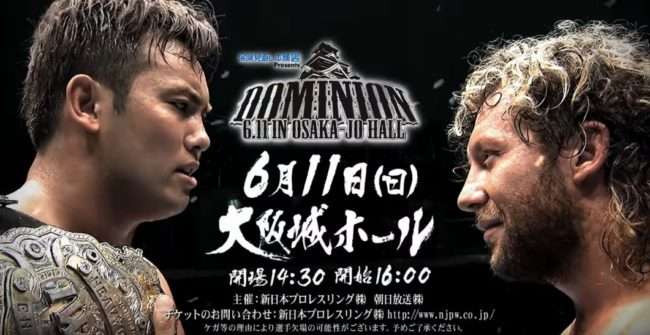 By Big Red Machine
From June 11, 2017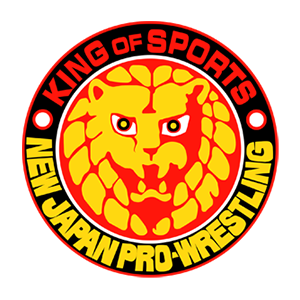 SHOTA UMINO, TOMOYUKI OKA, & DAVID FINLAY JR. vs. HIRAI KAWATO, KATSUYA KITAMIYA, & TETSUHIRO YAGI - 4.25/10
HIROYOSHI TENZAN, SATOSHI KOJIMA, MANABU NAKANISHI, & JUSHIN "THUNDER" LIGER vs. TIGER MASK IV, TIGER MASK W, YUJI NAGATA, & TOGI MAKABE - 4.5/10
GAUNTLET MATCH FOR THE NEVER OPENWEIGHT SIX-MAN TAG TEAM TITLES:
Los Ingobernables de Japon(c) vs. Bullet Club (Adam Page, Yujiro Takahashi, & Bad Luck Fale) vs. CHAOS (Tomohiro Ishii, Toru Yano, & YOSHI-HASHI) vs. Juice Robinson, Ryusuke Taguchi, & Ricochet vs. Suzuki-Gun (Yoshinobu Kanemaru, Taichi, & Zack Sabre Jr.) - 6.5/10

In case you were wondering how they could make the NEVER Openweight Six-Man Tag Team Titles mean even less than they already do, the answer was add some comedy into a title match. There were some good spots in the very beginning with Ishii and Bullet Club and then the match was just complete and total blah until the final portion, which was good enough to raise this up to a 6.5/10. It would have been SOOOO much better to give us fifteen minutes of LIJ vs. Juice, Taguchi, & Ricochet, but apparently we have to get everyone on the show so instead we got a pointless gauntlet match where four guys had to get pinned rather than one and a bunch of guys get a title shot without earning it instead of picking one team and building them up as challengers (not to mention this was basically the same thing we got a this year's Wrestle Kingdom, too).


IWGP JR. HEAVYWEIGHT TAG TEAM TITLE MATCH:
Roppongi Vice(c) vs. the Young Bucks - 8.75/10

I've mentioned before how every six or eight months the Young Bucks will have a match where they just change up all of their stuff and do a bunch of cool new spots to remind you how great they can be before they proceed to spend the next six to eight months doing those exact same spots in every single match until they all get stale and they have to have the next "change it up" match. Well this was that "change it up match." This was excellent! And I don't think they even through a single superkick. I'm just worried that their newfound affinity for the Sharpshooter will wind up leading to some sort of bullsh*t Montreal finish in ROH or PWG.


IWGP HEAVYWEIGHT TAG TEAM TITLE MATCH:
War Machine(c) vs. Guerrillas of Destiny - 6.75/10

They started out hot, with lots of action right out of the gate... but we didn't get to see a good chunk of it because they cut away to the announcers right in the middle of it and left the camera on the announcers for a good ten seconds. WHY?!

Anyway, this was a pretty good math with a really great finish. Babyface Raymond Rowe refuses to use a chair... and then immediately gets bashed in the head by one from Tonga Loa, then eats the Guerillas' finisher for the pin.


MICHAEL ELGIN vs. CODY RHODES - 6.5/10

Elgin worked Cody's back while Cody just... did some stuff. His stuff looked good, but it wasn't particularly impressive in any way and certainly wasn't the sort of thing that would give me confidence in his ability to deliver in a main event capacity, in New Japan, ROH, or anywhere. Don't get me wrong: the match was perfectly acceptable for a twelve minute match in this spot on the card. It just didn't give me confidence that Cody deserves any bigger spot than this, which isn't a good thing when all indications point to him getting one in ROH and possibly New Japan and WCPW as well.


IWGP JR. HEAVYWEIGHT TITLE MATCH:
Hiromu Takahashi(c) vs. KUSHIDA - 9.25/10

Hiromu did Rey Mysterio's WWE entrance. That was really cool and yet almost feels sacrilege for a first-class heel jerk like Hiromu to do a legendary babyface's entrance.

CRAZY! Two men trading haymakers- both metaphorical and literal- and with a wonderfully tangible sense of hatred that I don't think I've felt in New Japan in quite a while.

POST-MATCH SEGMENT - GREAT! Your next challenger will be BUSHI. That dastardly bastard assaulted KUSHIDA mid-celebration.


LUMBERJACK DEATHMATCH FOR THE NEVER OPENWEIGHT TITLE:
Minoru Suzuki(c) (w/Suzuki-Gun) vs. Hirooki Goto (w/CHAOS)- 7/10

I'm not seeing where the "deathmatch" part of this "Lumberjack Deathmatch" is coming from. I mean... there are freakin' DQs for crying out loud! Or maybe it's just for not breaking in the ropes? But if it's only for not breaking in the ropes then why don't the guys on the outside just run in whenever there is a pinfall or submission?

Are they trying to build up Suzuki vs. Liger? Because I'd totally be into that.

The match was decent for a while but they had an excellent last few minutes to bring it up to a seven. That being said, this definitely falls into the category of "non-gaijin New Japan guys don't quite get gimmick matches," (although admittedly it would have felt more unique if we didn't get Bullet Club, LIJ, or Suzuki-Gun run-ins or weapon use in just about every match). There was also a post-match segment setting up Suzuki vs. YOSHI-HASHI, which I'm fine with as well.


IWGP INTERCONTINENTAL TITLE MATCH: Tetsuya Naito vs. Hiroshi Tanahashi - 8.25/10

Um... TANAHASHI just jumped Naito from behind! WHOA. Not very Tanahashi-like behavior. The match was awesome, but it's one of those matches that can't help but feel like it could have been a lot more, as I felt my interest slipping away every time they moved away from Tanahashi's arm. I guess they figured they couldn't spend too much of the match with Naito ripping Tanahashi's arm apart if Tanahashi was going to win... but then again why did Tanahashi have to win? Between the general prestige of the G1 and huge names like Okada, Naito, Omega, and Suzuki I figure there is more than enough star power to carry the G1 without Tanahashi and for his own good he REALLY needs to take the time off to rest up. Let him take the G1 off this year!

Again: the match wasn't bad or anything. They told their story (Tanahashi's arm and Naito's knee) very well... but I just could escape the feeling that they focused on the wrong things for the best interests of the promotion in the long term.


IWGP HEAVYWEIGHT TITLE MATCH: Kazuchika Okada(c) (w/Gedo) vs. Kenny Omega (w/the Young Bucks) - a PERFECT 10/10

Yeah but who is going to come in third place for Wrestler of the Year? (Hint: at this point it looks like Ospreay or Hiromu) This match was insane. Okada's selling of his knee in the beginning was masterful. He had me convinced he was legit hurt until the moment that Omega went after the knee and I actually breathed a sigh of relief and said "phew. Thank G-d he's just selling."

They told the story of both guys working over the other's head and neck, but the truly wonderful thing was the way they structured that story about spots that were allusions to their first match. The other amazing thing about this match was how little they actually did. Don't get me wrong: they did a lot. You almost have to in a match this long, even if you were to stall for half of it (which they didn't). But when you take a step back and look at it, most of what they did was knee strikers, dropkicks, and clotheslines (with some suplexes and the One-Winged Angel sprinkled in). More proof that you don't need to go nuts with flips and head-drops as long as your story is strong.

Final Thoughts
WATCH THIS SHOW RIGHT NOW. It's almost certainly going to be the Show of the Year, so you we it to yourself to go see it.