NJPW Best of the Super Jr. 24 Day 9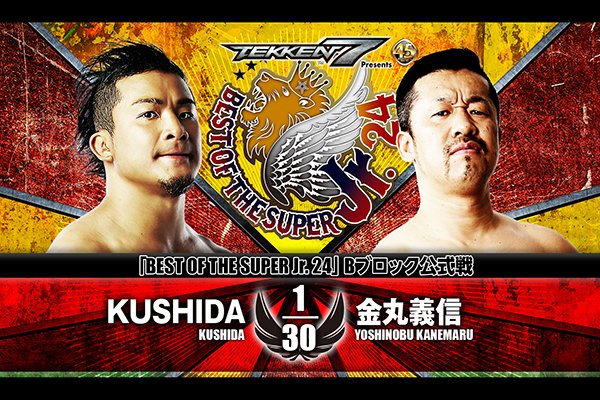 By GARZA
From May 27, 2017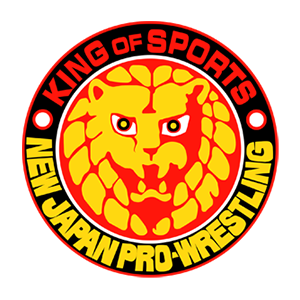 BOSJ 24 Block B
Desperado (6) vs ACH (4) - 6.5/10

This was mostly a Desperado match, slow, methodical, bit of heel stuff here and there, Desperado working ACH's leg. The match would escalate pace as ACH tried to make a comeback and Desperado would ground him with Figure $ Leg Locks or Stretch Mufflers. ACH takes the win almost out of nowhere when he hits the deal, the Falcon Arrow, and no one kicks out of the Falcon Arrow. Good match, one of ACH's best of the tournament.


BOSJ 24 Block B
Volador Jr (4) vs BUSHI (2) - 7.5/10

A lot more comptetitive of a match than what I expected, right from the get go, they were sizing each other up, going toe-to-toe. They traded momentum throughout the match, at one point BUSHI working Volador's leg after he injures himself on a tope to the outside. BUSHI really earned this win, and even though the fans were cheering for Volador Jr, they totally popped for BUSHI winning.


BOSJ 24 Block B
Ryusuke Taguchi (4) vs Tiger Mask IV (4) - 6/10

Match started with some comedy, the good kind. Taguchi was at first going on with his butt attacks, but Tiger Mask kept it serious with submission work and forced Taguchi to work submissions too, particularly working the leg towards the ankle lock, which Tiger Mask IV ended up taping out to. Good match, shenanigans were kept to a minimum.


BOSJ 24 Block B
Yoshinobu Kanemaru (6) w/Taka Michinoku vs KUSHIDA(4) - 7.5/10

It is a Suzuki-Gun match, do I need to keep reminding you that they cheated? They did, a lot, at one point Taichi came out and joined Taka to help cheat. The awesome thing however, was that KUSHIDA overcame all those odds, and no matter how many times they cheated or the ref took bumps, KUSHIDA would kick out, KUSHIDA would persevere until the end, taking the win over Kanemaru.


OVERALL THOUGHTS

One of the better B Block shows. Kuddos for being able to be good at this point where nothing is new and the Suzuki-Gun cheating is overdone.