NJPW Best of the Super Jr. 24 Day 8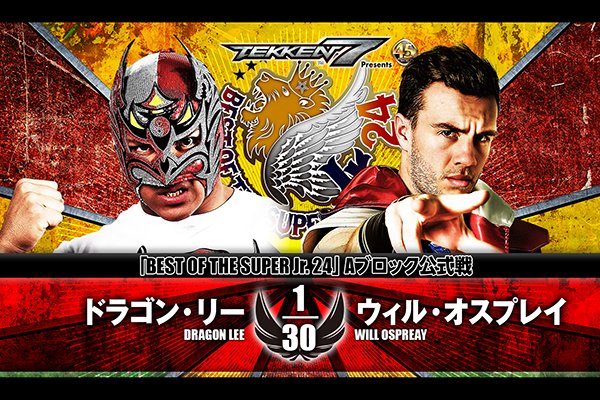 By GARZA
From May 26, 2017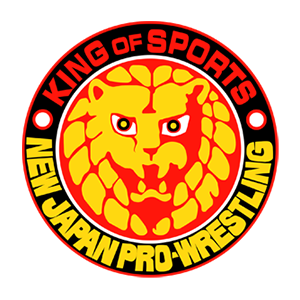 BOSJ24 Block A
Taichi (4) w/ Desperado AND Yoshinobu Kanemaru vs "The Villain" Marty Scurll (6) - 6/10

I've actually been waiting for this match, let's see who can out-heel the other best. This was the first match where one of Suzuki-Gun came out with two guys right from the get go, and even though Scurll got the first weapon shot in, most of what followed after that was all Suzuki-Gun dominating, the numbers game was just too much for Scurll, who at most got some hope spots here and there. Weirdly enough, the last seven or so minutes of the match, Desperado and Kanemaru kinda stepped back and let Taichi and Scurll battle it out. Finish saw Taichi low-blow Scurll, superkick him, and roll him up for the pin, all by himself.


BOSJ24 Block A
"King" Ricochet (4) vs Jyushin "Thunder" Liger (0) - 7/10

Liger is at this point officially out of the tournament, Lee, Ospreay, and Scurll all have 6 pts, and pts is the most he could even hope to achieve. This was a great competitive match, it started with a lot of submission hold-by-hold, later it escalated in both pace and the level of action. There were some good nearfalls towards the end. Sadly, Liger is out of the BOSJ, he has two more matches left, so only thing left for him is screw Taichi's hopes of the finals. Post match Liger hanged out with the fans more than usual.


BOSJ24 Block A
Taka Michinoku (2) vs Himoru Takahashi (4) - 7/10

I'm not going to say that Taka fought clean, but overall his 'cheating' was kept to a Ric Flair level, where it was mostly eye rakes, submissions around the post, faking injuries, stuff like that. Takahashi did a great job overcoming all the cheating and resisting the crossface, which Taka locked in on several occasions. Good match, probably Taka's best of the tournament. No interference by Suzuki-Gun at all!


BOSJ24 Block A
"The Aerial Assassin" Will Ospreay (6) vs Dragon Lee (6) - 9/10

How many times have I said that I love Dragon Lee's entrance song during this tournament, because I love Dragon Lee's entrance theme. This match was completely grounded and submission based.

Just kidding, this was 95% flips and high spots. Those five percent left were introductions and one submission that Ospreay used on Lee with no avail. Finish saw Ospreay counter a powerbomb into a reverse-rana, followed with the Tornillo Kick and Os Cutter for the pin This whole match was awesome, and definitely one of the matches that you should go out of your way to watch from the tournament.


OVERALL THOUGHTS

Great tournament show for Block A, Scurll vs Taichi being the worst match, and it wasn't even thaat bad.