NJPW Best of the Super Jr. 24 Day 7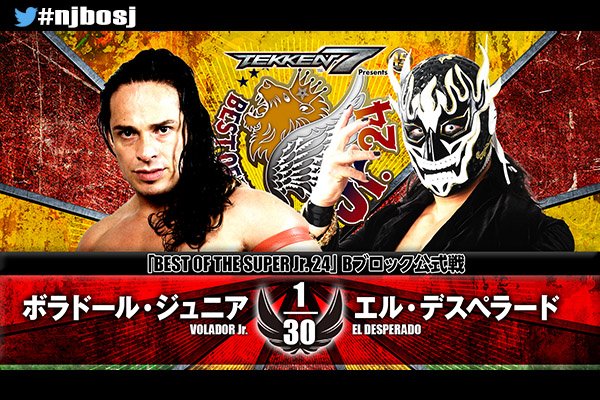 By GARZA
From May 25, 2017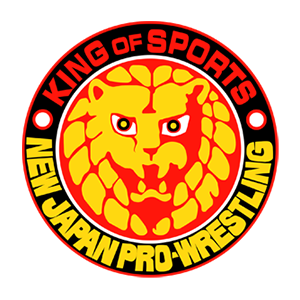 BOSJ Block B
Yoshinobu Kanemaru (4) w/Taka Michinoku vs Tiger Mask (4) - 6.5/10

Kanemaru straight up ran and attacked Tiger during his entrance, but he came face first, he didn't attack him from behind or anything. From this point on, Kanemaru had the upper hand until they made it back to the ring and Tiger would make a comeback. Kanemaru and Tiger would trade momentum a few more times. Taka would get constantly involved until Tiger took him out, but then Taichi came down to the ring to help Kanemaru. It at least took three men this time.

Post-match - Kanemaru attacks Tiger again, rips off the mask. Suzuki-Gun have really been going for the masks all tournament.


BOSJ Block B
Desperado (6) vs Volador Jr (2) - 6.5/10

WOW WOW WOW, You're telling me Desperado came alone to the ring!? There was a really funny visual early in the match where Volador is being counted o the outside, the ref is on one side of the ring, and behind him Desperado is looking around like crazy for stuff, brings a chair to the ring, puts it in the corner between the second and third rope, all in a 20 second count.

This was all Volador really, he pretty much maintained the upper hand all match. Even when Desperado would try to cheat, Volador was always one step ahead of him, there was a ref bump, and Volador was one step ahead of Desperado. Volador takes the win with a Tornado Destroyer.


BOSJ Block B
BUSHI (0) vs Ryusuke Taguchi (4) - 6.5/10

There is an old business man, about 60 yrs old, when Taguchi came out, the man stood up, fist bumped Taguchi, then sat down and crossed his arms. I love Japanese fandom. Ryusuke (being in a feud with LIJ) mocks BUSHI offering the Naito fist bump, BUSHI don't like this.

All butt-offense aside, this match didn't really have any comedy to it, which was refreshing from Taguchi. Unfortunately this means BUSHI worked the butt, but he at least did it with moves like the atomic drop. Overall the match was good, kinda competitive between the two, towards the end they did start to non-butt moves. BUSHI takes the win with the MX.


BOSJ Block B
KUSHIDA (2) vs ACH (2) - 7.5/10

This was more like a big show match up with good time. They started slow sizing each other, going collar and elbow, hold-by-hold. KUSHIDA started working ACH's arm, who in return worked the head/neck of KUSHIDA. At the end ACH hit the deal! No one kicks out of the Falcon Arrow!


OVERALL THOUGHTS

ACH vs KUSHIDA really redeemed the show for me, I was about to call it a dull show, but this match made it worth it at the end. Having said that, this was still the weakest show of the cup so far.