ROH Road to Best in the World 2016: Milwaukee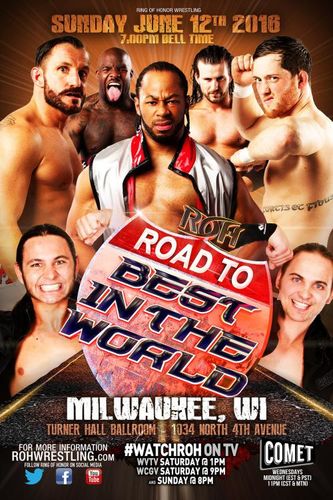 By Big Red Machine
From June 12, 2016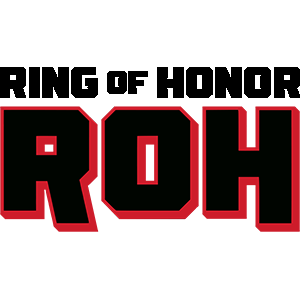 Kevin Kelly & BJ Whitmer are on commentary. Scarlett Bourdeaux appears to have left the majority of the left side of her dress at home.

STEVE CORINO PROMO - he breaks the news to the crowd that Adam Cole won't be here tonight as scheduled because he has pneumonia. I don't remember what the originally scheduled card was, but as a replacement tonight we're getting the Young Bucks vs. Lethal & Cabana.

Then he says that he wants to fight Whitmer tonight even though Nigel McGuinness told them they couldn't. Whitmer teased that he would and then said he wouldn't. In lieu of fighting, Corino just cut a promo basically promising to murder BJ Whitmer at Best in the World 2016.


THE ADDICTION vs. KAMAITACHI & JUICE ROBINSON - 5.75/10

Good opener, but knowing what was about to happen at the next show, I am astounded that they booked Kamaitachi against The Addiction here. There is no reason he couldn't have been switched out with Trent Baretta or Dalton Castle or even Danny Duggan or Cheeseburger (who worked the pre-show match) without affecting the card or any storylines one bit. Hell, Cheeseburger teaming up with a fellow Shotei-user who has also teamed with Liger in New Japan in an effort to get revenge on the Addiction for what happened at Global Wars 2016 would make a lot more sense than this random pairing, and Duggan and Kamaitachi probably could have had a match worthy of putting on the DVD (or if you want Kamaitachi to lose so that him wrestling clean so far in ROH and losing is the impetus for his coming heel turn then put Kamaitachi against Dijak, Trent with Duggan, and stick Cheeseburger here).


WILL FERRARA vs. DALTON CASTLE (w/the Boys) - 4.75/10

The guys Dalton has beaten on his way to his title shot at Best in the World is a who's who of undercard jamokes: Will Ferrara Caprice Coleman, Gedo, Juice Robinson, an un-established Kamaitachi, and, in his biggest win, a Four Corner Survival that also involved Kyle and Elgin, but Castle got the actual pinfall on Lio Rush. That's not a series of wins that makes me think you have a chance in hell of winning the title. That being said, they did a good job of portraying the fact that Dalton was clearly the superior wrestler and almost all of the comedy they did revolved around the fact that all of Ferrara's efforts to get any sort of advantage on Dalton- be it physical or mental- failed miserably.


MOTOR CITY MACHINE GUNS vs. LIO RUSH & MOOSE (w/Stokely Hathaway) - 7/10

Very fun, fast-paced match. Now I'm kind of sad that we didn't get to see more of this Moose & Rush team (or as BJ Whitmer called them, "Moose and Squirrel).


TRENT BARETTA vs. DONOVAN DIJAK (w/Prince Nana)- 6.75/10

Kevin Kelly called Prince Nana "one of the most controversial and outspoken men in Ring of Honor." What has Nana said that has been controversial in the past decade?
This is exactly the type of match that should go seven or eight more minutes than it did so fans can get used to seeing a guy like Dijak have awesome matches BEFORE you start trying to push him up the card, so that the fans are clamoring for it when it happens.


FOUR CORNER SURVIVAL MATCH:
Roderick Strong vs. ACH vs. Michael Elgin vs. Kyle O'Reilly- 8/10

CRAZY match. Unfortunately the commentary was very annoying, as Delirious decided it was necessary to have Mark Briscoe do commentary for this match to build up to his PPV match with Roddy, so he and Whitmer were constantly bickering while Kevin Kelly came off like their extremely uncool father trying to keep them from fighting.

BJ WHITMER PROMO - He apparently hired some very large men to beat Steve Corino up and handcuff him and then drag Corino out to the ring for BJ to cut a promo on him. Kevin Kelly wonders if Whitmer paid them off using the money he got from selling his TV Title shot to Cedric Alexander way back in February. Are you kidding me? Kevin Kelly can remember stupid little things like that but can't remember that the Briscoes lost a title match on the last PPV?

Anyway, Whitmer cut a great promo to build up the match at Best in the World.


STALLION & DARREN JACKSTON vs. WAR MACHINE - squash

Prince Nana joined Kevin Kelly on commentary for this match.


ROCKY ROMERO vs. BOBBY FISH - 7.5/10

Dalton Castle is on commentary. He is just wearing a regular ROH T-shirt instead of his regular entrance gear, which was very disappointing. His commentary was quite good, but this was the second time in three matches that they did the "guest commentary to get over my feud" thing, and it is starting to feel very WWE. The match itself was a great technical contest and a nice reminder of what Rocky can do when he isn't being shoved into tag team spot-fests.


TAG WARS TOURNAMENT FINALS: The All-Night Express vs. Silas Young & Beer City Bruiser vs. The Briscoes - 8/10

An excellent match that build very well and saw the hometown... villains?... go over, much to the delight of the crowd.

POST-MATCH SEGMENT - The Addiction jumped Silas and the Bruiser to get heat for the title shot they just won... but then the "babyfaces" made their own comeback and erased all of that heat, so what was the point?


THE YOUNG BUCKS vs. JAY LETHAL & COLT CABANA - 8.25/10

An awesome match, especially considering the Bucks' injuries going in. I think they took a big risk by having this be the main event (especially, when the finals of the two-night tournament with the hometown guys going over would have been the natural choice), but they didn't get burned, so it all turned out well. The story here was Cabana and Lethal having to learn to work together, and that played out all the way through and into the short post-match bit they did with the title and the handshake.

Final Thoughts
A great show from ROH. I'll definitely be picking this one up in non-VOD form during this year's Black Friday sale.


STUPID ANNOUNCER QUOTES

1. Kevin Kelly claimed that "over the past few years Mark Briscoe has won every single big match he has been in, whether in a singles or a tag tam situation."
He just lost a tag title match at the last PPV! In fact, Mark last held a title in ROH over three years ago, and has lost at least ten title matches since then (never mind #1 contendership matches and matches in important tournaments), plus he lost the blow-off of the only real singles feud he had at Final Battle 2013 against Silas Young. Why would Kevin Kelly say something that is so obviously false? Not even a WWE announcer would say this sort of thing.