NJPW Best of the Super Jr. 24 Day 6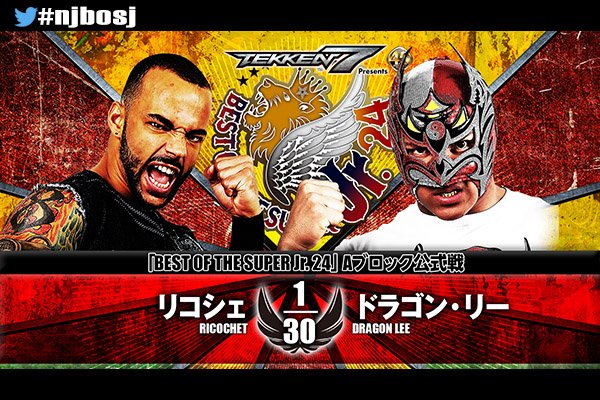 By GARZA
From May 23, 2017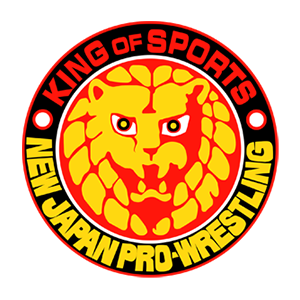 BOSJ Block A
"The Villain" Marty Scurll (4) vs Taka Michinoku (2) - 6.5/10

The first thing that came to mind was that this is a heel vs heel, but not as much as Taichi vs Scurll will be, and now I really really wanna see Taichi vs Scurll. I've been watching that 'Almost falling' spot from Scurll for 6 days now, I have to say it's getting tiresome, someone has to reverse it at one point, right? This match was a lot cleaner than I expected, they pretty much just wrestled and the only 'cheat' spot led to the finger break. Taka worked the head, Scurll the arm. Match was short, but it was perfectly ok. Scurll takes the W with the Crossface Chickenwing.


BOSJ Block A
"The Aerial Assassin" Will Ospreay (4) vs Jyushin "Thunder" Liger (0) - 7/10

I mean, c'mon, this HAS to be the match that Liger finally turns that losing streak around, right!? Who is by the way, really over tonight. This was another back and forward match, neither looked particularly more dominant than their opponent, and the pace was slower than you usually get at least from Ospreay. Towards the end, Ospreay started to get a bit cocky and the match improved a lot, he lit a fire under Liger. Finish saw Ospreay hit the tornillo kick/Os Cutter combination for the win and now I'm not sure what they're doing with Liger. This wasn't the show to do it, but this wasn't the best match I've seen these guys have.

I haven't done the math, but he may be out of the tournament, the most he can achieve now is 6 pts if he defeats Ricochet, Taichi, and Dragon Lee, but some guys already started getting 6 pts themselves. I wonder if he's going 0-7 putting everyone over.


BOSJ Block A
Taichi (4) w/Taka Michinoku vs Himoru Takahashi (2) - 8.5/10

Man, I wish these guys would had fought with their respective cape/coat. Taichi jumped Takahashi early and immediately took him to the crowd and kicked his ass all over, at least it wasn't the usual 'leave him for dead and run back to the ring.' Taka got involved distracting the ref as you would imagine. Taichi really made Himoru look like a babyface in this match, not only because of the heel heat, but because is soo much more likable than Taichi, he was making comments and the fans loving them, even Takahashi taunting Taichi until Taichi got super pissed off came off as a babyface. Everything that followed was awesome, Himoru actually got a good match out of Taichi, who finally came off as trying to win a match and prove something unlike all the other matches where he just tries to cheat all the time. This was a Taichi I could really get behind. At one point, a pair of trunks made their way to the match.

Post-match - Taka and Takahashi faced off in the ring.


BOSJ Block A
"King" Ricochet (4) vs Dragon Lee (4) - 9/10

Well damn, this match was awesome! Ricochet was cocky, Dragon Lee takes no shit from anyone, they demonstrated this by kicking each other's ass. I wonder if Super Dragon can book Lee for this year's BOLA, I need a round 2.


OVERALL THOUGHTS

Good Block A round, the Taichi match really made me curve my opinion on him, and the Dragon Lee vs Ricochet was a match that I hadn't realized how much I wanted to see. God knows what will happen with Liger in the next shows, but things are looking bad for him.