NJPW Best of the Super Jr. 24 Day 4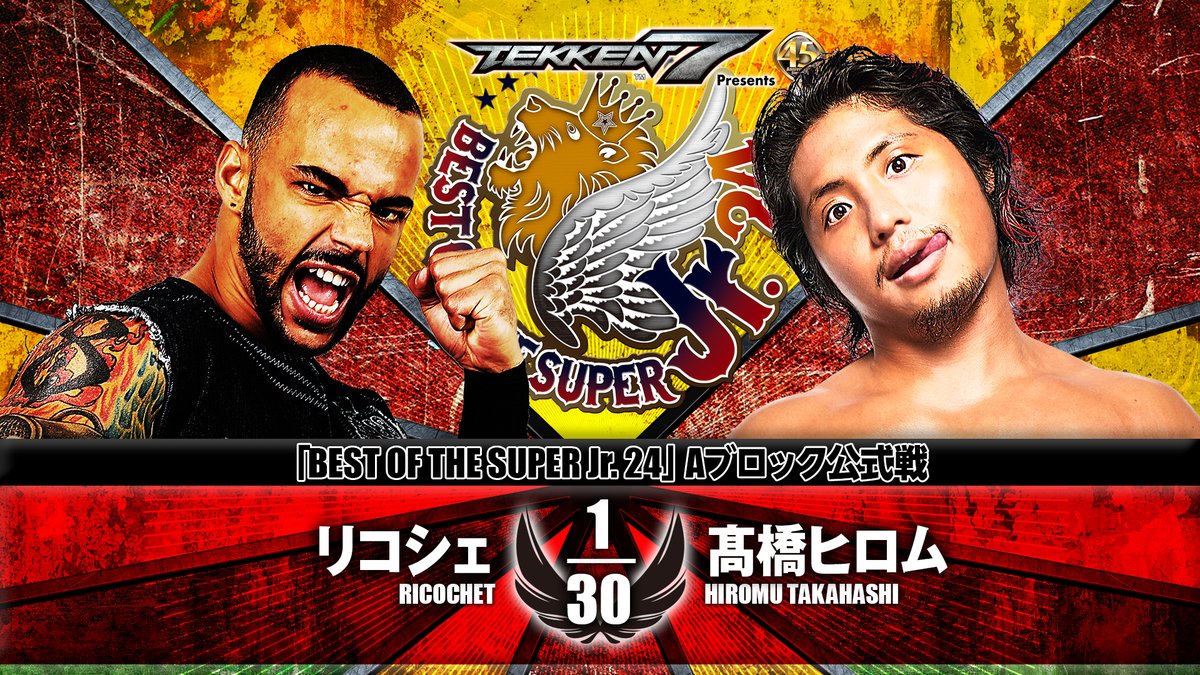 By GARZA
From May 21, 2017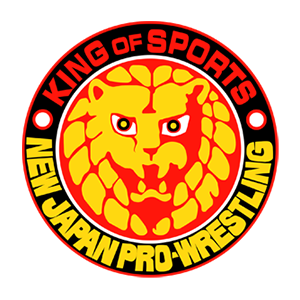 BOSJ24 Block A
Taka Michinoku (2) vs "The Aerial Assassin" Will Ospreay (2) - 6.5/10

Short match mostly with Taka outsmarting Will with his veteran experience and little heel cheats here and there. He would poke Will's eyes constantly, at one point he took Will out of the ring and all the way back of the arena, left him for dead and the count out, which Ospreay made it back just in time. Ospreay on the other hand, was all fire and high fly. Taka kept going for the crossface submission all match, but no success. Ospreay won with the tornillo kick and Os Cutter combination. Good match, but nothing special. Fans really love those eye pokes.


BOSJ24 Block A
"The Villain" Marty Scurll (2) vs Jyushin "Thunder" Liger (0) - 7/10

Liger continues his battle to get himself out of the bottom of the group rank. I'm disappointed that Scurll didn't come out with this villain Liger mask from RevPro. These guys did tons of mat wrestling to start the match, just enough that I really don't know how much in a hurry Liger is actually to get that W on the record. Scurll worked Liger's arm building towards the Chickenwing, but in a way, also killing Liger's Shotei, not to mention, he broke Liger's Shotei fingers. Match got great when Liger started to make his comeback, plus his selling was superb. Finish saw Scurll counter a roll up pin into a Crossface Chickenwing and not only made Liger tap out, but Liger is now 0-3 on his final BOSJ tournament.


BOSJ24 Block A
Taichi (2) w/Desperado vs Dragon Lee (4) - 6.5/10

Is Taichi's gimmick that he is supposed to be doing Lip-synch? because he never comes off as actually singing. Taichi attacks Lee during his entrance before the match, so he gets some mic shots in without getting DQ (not that it matters in NJPW anyway). For a moment I thought we were getting a decent match out of this becuase Lee was actually chasing Taichi every time he tried to run away, but Taichi still managed get his hammer spots, he went for the mask, got Desperado involved, and all that Taichi stuff. Taichi actually managed to pin Dragon Lee clean in the middle of the ring with a Last Ride powerbomb, surely there was a chair shot some minutes before, but I wouldn't say it led to the finish straight away.

Post-match - Taichi went for Lee's mask. All the young lions ran and took of their shirts to cover his face. I love NJPW.


BOSJ24 Block A
Ricochet (2) vs Himoru Takahashi (2) - 8.5/10

An awesome match that was just so much better than everything else tonight, it almost feels like a waste not having this in a bigger stage, or at least a non-hardcam show. Match was back and forward, tons of flips and spots that make you think that Takahashi wants to retire early. Finish saw Ricochet take the win after hitting a Blue Thunder Bomb.


OVERALL THOUGHTS

Ok show, Ricochet vs Takahashi is really the only match going out of your way to watch, the others were good, but nothing to call home about. Liger's story continues with constant losing, and unfortunately, Dragon Lee's spot at the top of the ranks is now tied with almost everyone.