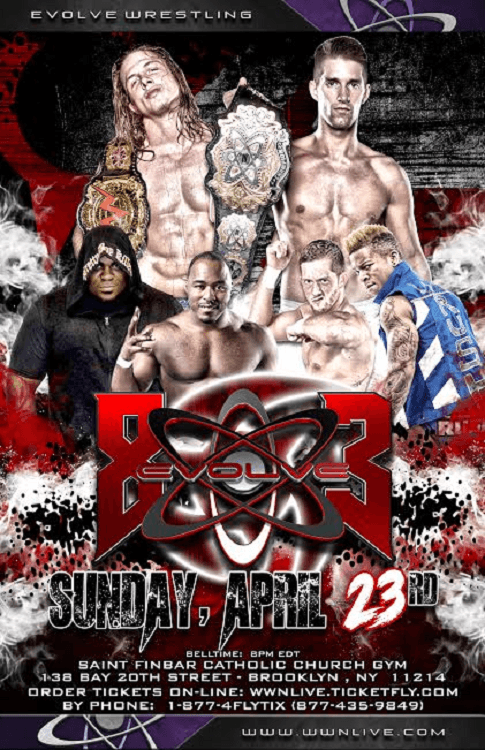 By Big Red Machine
From April 23, 2017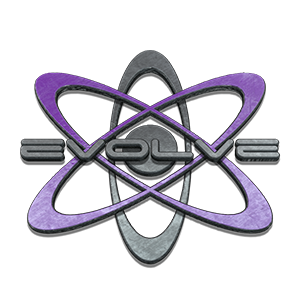 AUSTIN THEORY vs. ETHAN PAGE (w/a Gatekeeper) - 5.25/10

Priscilla Kelly showed up to once again do nothing. Page won clean. The announcers pointed out that Theory is yet to win a match here in EVOLVE. After the match, Kelly stroked his face and then left.

During this match we were also give some Injury updates that all have some sort of connection to Ethan Page. First there is Darby Allen, who has a fractured elbow and a cut muscle after their Last Man Standing Match last night and will be out for about three months. The second is the Caucasian Gatekeeper, who got his arm broken by Zack Sabre Jr. last night and the announcers are saying the break was so bad that his career may be over.

STOKELY HATHAWAY & TRACY WILLIAMS SEGMENT - Interesting. Tracy Williams comes out and says that lately Catchpoint has been "doing too much talking and not enough fighting," and he wants to focus on the fighting do he has hired Stokely Hathaway to take care all of Catchpoint's business arrangements, just like he does for Timothy Thatcher. The announcers pointed out that last year, when Catchpoint member TJ Perkins hired Stokely to manage him, Tracy wanted nothing to do with Stokely and didn't think anyone else should want anything to do with him, either.

The other members of Catchpoint aside from Matt Riddle come out to react to this news. Fred Yehi says that "Tracy Williams has lost his way" and quits Catchpoint. Chris Dickinson says that if it's still about competition, then he and Jaka want in. Tracy says they will prove that it is still about the competition by facing off right now. I would KILL to know Drew Gulak thinks about all of this.


TRACY WILLIAMS (w/Stokely Hathaway) vs. CHRIS DICKINSON (w/Jaka & also with Stokely Hathaway) - 7/10

This was a solid back and forth match between Catchpoint members all about competition, just like it should be. After the match Jaka grabs the mic and calls out ACH to have their match right now so we get...


ACH vs. JAKA (w/Tracy Williams, Chris Dickinson, & Stokely Hathaway) - 6.75/10

Jaka picks up the biggest singles win of his EVOLVE career.


DAVID STARR vs. KEITH LEE - 6.75/10

Keith Lee continues to prove that his glory is certainly worth basking in. Starr got "PLEASE COME BACK!" chants for his efforts.


FRED YEHI vs. KYLE O'REILLY - 8.5/10

Not much to say about this one other than that it was exactly the awesomeness you'd expect if you stick these two in a match together.


EVOLVE WORLD TITLE MATCH:
Zack Sabre Jr. vs. Lio Rush - 8.25/10

Same general lack of comment as the above match.

ETHAN PAGE'S NEW GATEKEEPER ATTACKS ZACK - Ethan has already found another large, bearded Caucasian man willing to do his bidding. I wonder how the African American Gatekeeper feels about this change of partners. Zack gets beaten up. After Page leaves, Zack dejectedly leaves the building.


I QUIT MATCH FOR THE WWN TITLE:
Matt Riddle(c) vs. Drew Galloway - 8.5/10

This was quite the fight, and a fitting final EVOLVE match for Drew Galloway, who has done so much for the company.

POST-MATCH SEGMENT - Good. Catchpoint- including Stokely Hathaway- come out to celebrate with Riddle. Stokely (and the rest of us) wants to know if Riddle will still be part of Catchpoint. Riddle replies "No way, bro." Then Drew Galloway came back and assaulted Riddle while Catchpoint just stood there and watched. Drew got a sledgehammer and was about to attack Riddle with it but Keith Lee once again chased him away and, in a moment similar to the one he had with Evolve World Champion Zack Sabre jr. last night, Lee hands Riddle his title but makes it clear through his body language that he is coming after that belt soon.

Final Thoughts
Another awesome show from EVOLVE, with three killer matches on top and big shake-up with all of the Catchpoint stuff.