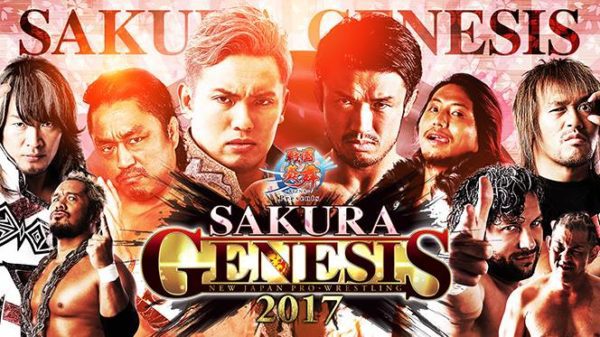 By Big Red Machine
From April 09, 2017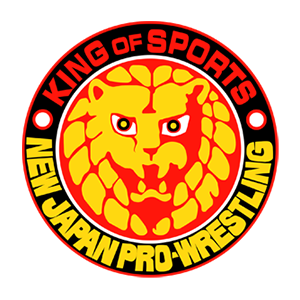 JUSHIN "THUNDER" LIGER, MANABU NAKANISHI, & DAVID FINLAY JR. vs. HIRAI KAWATO, KATASUYA KITAMURA, & TOMOYUKI OKA - 4/10
TIGER MASK IV, TIGER MASK W, YUJI NAGATA, & TOGI MAKABE vs. BULLET CLUB (The Guerrillas of Destiny, Chase Owens, & Yujiro Takahashi) - 4/10
CHAOS (Roppongi Vice & YOSHI-HASHI) vs. SUZUKI-GUN (Minoru Suzuki, TAKA Michinoku, & El Desperado) - 4.5/10
IWGP JR. HEAVYWEIGHT TAG TEAM TITLE MATCH:
Suzuki-Gun (Yoshibonu Kanemaru & Taichi)(c) (w/Miho Abe) vs. Jado & Gedo - 4.5/10

There was just WAY too much overbooking in this match. Roppongi Vice, El Desperado, and Miho Abe all interfere, ref bumps, the ref being distracted while someone was tapping, weapon shots behind the ref's back... and for a match involving Jado & Gedo? There was absolutely no reason why Suzuki-Gun could not have won this match clean and then Roppongi Vice could just come out to challenge them like always happens.


BULLET CLUB (Bad Luck Fale & Kenny Omega) vs. CHAOS (Tomohiro Ishii & Toru Yano) - 5.25/10

The first half of this match was dominated by bad comedy and Stupid Yano Tricks. Omega and Ishii did some pretty great stuff together, but it wasn't even close to being able to overcome the poor start.


LOS INGOBERNABLES DE JAPON vs. HIROSHI TANAHASHI, JUICE ROBINSON, RYUSUKE TAGUCHI, & RICOCHET - 7/10

A solid eight-man tag with the standard fun chaos all the way through but nothing particularly unexpec-HOLY SH*T JUICE ROBINSON JUST PINNED NAITO!


IWGP HEAVYWEIGHT TAG TEAM TITLE MATCH:
Satoshi Kojima & Hiroyoshi Tenzan(c) vs. War Machine - 6.75/10

A big win for War Machine. I can't wait to see them go against K.E.S. in New Japan.


NEVER OPENWEIGHT TITLE MATCH:
Hirooki Goto(c) vs. Zack Sabre Jr. - 8.5/10

This freakin' match right here! We started off with some excellent wrestling. Zack's submissions looked completely vicious, to the point where I was certain he was going to take the belt for the entire second half of the match. Then Suzuki and El Desperado interfered to help Zack but Goto managed to fight off all three members of Suzuki-Gun, make his comeback and win, looking like an absolute f*cking HERO in the process.

POST-MATCH SEGMENT - Suzuki attacked Goto, so I guess that's the match we're going to get at Dominion, and I can't freakin' wait!


IWGP JR. HEAVYWEIGHT TITLE MATCH:
Hiromu Takahashi(c) vs. KUSHIDA - 4/10

Well... that was shockingly short. They did what they could to back a lot of action in there. The finish didn't seem crazy or anything but they sold it like KUSHIDA was dead. I guess they're going to try to do some sort of rebuilding story with him, and BOSJ is just around the corner... but I'd still have rather seen an actual full-length match between these two guys on a show this big.


IWGP HEAVYWEIGHT TITLE MATCH:
Kazuchika Okada(c) (w/Gedo) vs. Katsuyori Shibata - a PERFECT 10/10!

In the first part of this match they made you feel like Okada- the freakin' IWGP Heavyweight Champion- was completely outmatched in just about every element of wrestling. Shibata knew it, too, and got cocky and disrespectful and that fired Okada up and from there this match became two guys who absolutely did not want to give the other man the satisfaction of even knocking him down. That, of course, only increased each man's desire to be the one to put the other down and things just kept intensifying from there. Combine that overall story with some working over of body parts (Okada's arm and Shibata's head) the SICK headbutt, and one of the most epic submission struggles I have ever seen, and you've got a PERFECT match. This has got to be one of the ten best matches I've ever seen. GO WATCH IT RIGHT NOW!

POST-MATCH SEGMENT - Fale lays Okada out. I usually enjoy the matches these two have together, so that should be a fun main event for Wrestling Dontaku.

Final Thoughts
This was a two-match show, but that main event will make up for just about anything. GO WATCH IT RIGHT NOW!