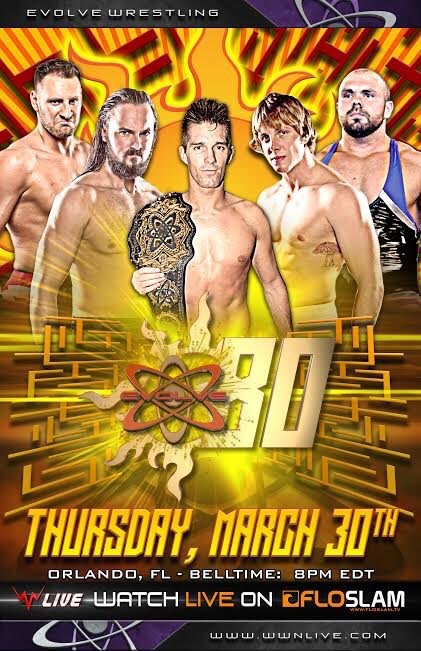 By Big Red Machine
From March 30, 2017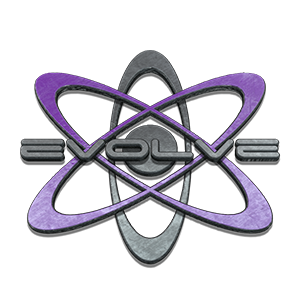 DREW GALLOWAY PROMO - GREAT! He puts over More Than Mania, then cuts a promo on Matt Riddle, so we start off with...


GRUDGE (NO DISQUALIFICATIONS?) MATCH: Drew Galloway vs. Matt Riddle - 6/10

They didn't announce that there were no disqualifications but the ref had no problem with Drew piledriving Riddle through a table. Galloway worked over Riddle's head and got the win a surprisingly short match, but with a finish brutal enough that it worked perfectly fine to have the match so short. Galloway went to do some more damage after the match but Riddle's Catchpoint teammates Chris Dickinson & Jaka came out to make the save... although Lenny Leonard noted that Riddle's other Catchpoint teammates, Tracy Williams and Fed Yehi, who have been critical of Riddle recently, and who were also members of Catchpoint back when Riddle would regularly not save his teammates, were absent.


CHRIS DICKINSON vs. TIMOTHY THATCHER (w/Stokely Hathaway) - 7/10

Joanna started to introduce Thatcher as the Evolve World Champion but stopped herself. Stokely got mad at her. That was a nice little touch. This had lots great grappling and mat-work in the beginning. Dickinson worked over Thatcher's head, including dumping him on it several times in ways that looked extremely scary.


JAKA vs. JASON KINCAID vs. LIO RUSH - 7.75/10

Well... color me impressed. Everyone was great here, but the returning Lio Rush was the big star.

JASON KINCAID IS WEIRD IN THE RING - after the match he just sat there doing this weird thing with these... prayer beads, I guess? He stayed in the ring until the ref for the next match came out to send him to the back while the camera got a good shot of Joanna standing there waiting very patiently but clearly weirded out.


THE GATEKEEPERS (w/Ethan Page) vs. BLACK, BLOND, & NEON (w/?) - good squash


ETHAN PAGE PROMO - fine. He "demands" to be in the Evolve World Title picture.


AUSTIN THEORY vs. ETHAN PAGE (w/the Gatekeepers) - 6.75/10

Page wins and is a MASSIVE dick about it.

POST-MATCH SEGMENT - GREAT! After being just about the sorest winner ever to young Austin Theory, Page kept ranting about how this was now the "Era of Ego". Then Priscilla Kelly showed up, did nothing, and left. Page began to get agitated and threatened to ruin WWN's relationship with PROGRESS unless he gets a title shot.

Then some dudes in medical scrubs showed up, carrying body bag, which they laid at Page's feet. Page's Gatekeepers beat them all up. Then Page's attention turns to the body bag, and he orders the Gatekeepers "don't open it. Just kill it!" So the Gatekeepers pick it up and start throwing it around and slamming it down, eventually tossing it out of the ring onto the pile of dudes in scrubs.
But Page's curiosity got the better of him and when the Gatekeepers retrieved the bag and opened it, they found it contained a pipe-wielding Darby Allin, who went to down on the heels. Allin then cut one hell of a promo, challenging Ethan Page to an "Anything Goes Match" tomorrow night. This was one hell of a promo.


RICOCHET vs. KEITH LEE - 8.5/10

Big wrestler vs. small wrestler. We've all seen it done before, but that's because it's almost always a surefire hit, and these two did an excellent job with that story. Awesome match.


EVOVLE WORLD TAG TEAM TITLE MATCH:
Catchpoint (Tracy Williams & Fred Yehi) (w/Chris Dickinson & Jaka) vs. Michael Elgin & Donovan Dijak - 8.5/10

Jaka & Dickinson join their Catchpoint teammates at ringside, but Matt Riddle is notably absent. This was one hell of a hard-hitting, hard-slamming tag team match. The formerly ROH guys have really been given the chance to shine tonight, and it's pretty clear that they're all quite motivated.

POST-MATCH SEGMENT - Very good. Larry Dallas comes out to stir up sh*t between Catchpoint members, wondering if Yehi and Williams are secretly hoping that Riddle was injured tonight because we've got Riddle vs. Yehi tomorrow, and Riddle. Yehi, and Williams are all in the match of champions on Saturday. Williams is insulted by this insinuation. Yehi is clearly quite angry at Riddle, but managed to be decently diplomatic in his comments.

After this Dickinson grabbed the mic and demanded to know when he and Jaka are going to get their tag title shot. Williams said that they should all be focusing on their matches for tomorrow (which includes Jaka, Dickinson, & Williams in a six-man tag). Dickinson accepted this answer, but warned Williams and Yehi that they would be getting their title shot.


EVOLVE WORLD TITLE MATCH:
Zack Sabre Jr.(c) vs. ACH - 8/10

Zack works the arm while ACH works the head. ACH showed tons of emotion here. He did a great job of getting across the point that he was really trying to prove himself in this match and what it would have meant for him to win the title.

POST-MATCH SEGMENT - Good. Zack cuts a short promo putting over Evolve, then calls out his opponent tomorrow night: Michael Elgin. Elgin wants their match to be a title match, and the moment that Zack agrees, Elgin drops him with a sucker-backfist.

Final Thoughts
This was an AWESOME show from Evolve! I can think of no better way to start off the biggest weekend of the year in professional wrestling.