By Big Red Machine
From February 12, 2017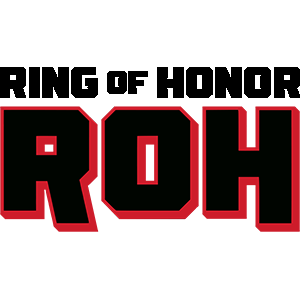 Tonight's announcers are Ian Riccaboni and Silas Young.


THE BRISCOES vs. THE TEMPURA BOYZ - 4.25/10

Ian Riccaboni is pushing some story that Jay Briscoe "snapped" and yelled at him after a loss last weekend, and claims this is out of character for Jay. Yes, really. They're trying to convince me that it's out of character for Jay Briscoe to yell at someone when he is in a bad mood.

Apparently this is a real storyline, as even though the Briscoes won a completely clean match and with relative ease, Jay just walked off instead of following the Code of Honor).


CHRIS SABIN & JAY WHITE (w/Alex Shelley) vs. THE REBELLION (Kenny King & Caprice Coleman) (w/ Rhett Titus) - 5.5/10

Rhett and Shelley are both injured. Not sure if Shelley's injury is a work or not, but Rhett Titus is in a wheel chair and says he will be out 8-10 months. Shane Taylor seems to be taking his place in The Rebellion as he came out to ringside and went after Alex Shelley, which indirectly led to The Rebellion picking up the victory.


ROH WORLD TAG TEAM TITLE MATCH:
The Young Bucks(c) vs. War Machine - 8/10

It'd be really nice if Ian Riccaboni could go two whole minutes without saying the word "interactive." Speaking of the announcers, they were joined by Frankie Kazarian, who would play a big role in this match by distracting the ref when War Machine had one of the Bucks pinned. The Bucks eventually came back to win a very action-packed match, but this succeeded in setting War Machine up as a challengers.


CODY RHODES vs. DALTON CASTLE (w/the Boys) - 4.75/10

The idea of Cody replacing one of the Boys when Dalton isn't looking is a good one, but he passed up WAY too many opportunities to jump Dalton here that it makes you wonder what Cody was planning on doing had he not been found out.

Ian Riccaboni did a MUCH better job of making Bullet Club out to be despicable heels while still mentioning that they sell a lot of merch than Kevin Kelly ever did.

This was definitely one of those matches where the wrestlers held back a lot because they knew that the finish was probably going to annoy people, but I think that, given the requirements of the players involved, having Cole & Page kidnap one of the Boys to distract Dalton so Cody could beat him was a creative way to go that succeeded in protecting Dalton and building up his match with Cole while still giving Cody the win.

We got some stuff after the match that transitioned into the scheduled...


FALLS COUNT ANYWHERE MATCH:
Jay Lethal & Bobby Fish vs. Bullet Club (Adam Page & Adam Cole) - 6.75/10

This was more like two singles matches (Cole vs. Fish and Lethal vs. Page) that happened to occasionally run into each other, but they did so in such a way that made it still feel like they were the same match. They made excellent use of the stipulation, as it felt like they really were going all over the place. I don't know if they smartened up the camera crew beforehand or if it was just edited extremely well, but they had some moments where one camera was in absolutely perfect position to catch what was happening in the "other" match. I think my favorite of these was one spot where Adam Page (and one of the cameras) was up in the balcony and he looked over and saw that Fish had the heel hook locked on Cole down in the ring so he started hurrying back towards it.


SIX-MAN MAYHEM:
Punishment Martinez vs. David Starr vs. Jonathan Gresham vs. Shane Taylor vs. Beer City Bruiser vs. Will Ferrara - 5.75/10

Taylor is using The Rebellion's music, so I guess that makes him an official member. The thing they did at the beginning of the match was extremely clever and well thought out (well... until the chokeslam spot), but... shouldn't the referee have taken BCB's beer can away before ordering the bell to be rung?

Other than that this was your standard fun multi-man match. Gresham and Martinez are the two who really stood out here, but all of the others certainly pulled their own weight.


ROH SIX-MAN TAG TEAM TITLE MATCH:
The Kingdom(c) vs. Chris Sabin, Jay Briscoe, & Cheeseburger - 4.75/10

This was mostly just a mess of spots, including one extremely stupid comedy spot between Cheeseburger and Marseglia. The Kingdom won clean to retain, but Delirious still felt it necessary to book a post-match segment so that this non-team of babyfaces could stand tall and lay out the champions at the end.


2 OUT OF 3 FALLS PROVING GROUND MATCH:
ROH TV Champion Marty Scurll vs. Li Rush - 7.75/10

Kazarian is back out on commentary. He keeps calling Ian and Silas "Gorilla" and "Jesse" respectively, because apparently no one in ROH has the sense to tell the people that they shouldn't be making dumb, pointless jokes in the main event. Just a few moments in Scurll gets DQed for hitting Rush with his umbrella. Then, with Rush down, he picks him up and hits him with a Tombstone Piledriver for a pin, and we're already tied up at one. I HATE it when something like this happens in a two out of three falls match because it basically throws away the stipulation (and considering that this was a stipulation that fans voted on in the weeks leading up to the show, it's kind of a dick move, too).

The match was pretty darn great. Rush is an excellent babyface and Scurll is an excellent heel, so they let that carry the match, and it worked pretty damn well, culminating in Rush getting the upset roll-up victory to earn a future shot at the ROH TV Title. Scurll tried to attack him with the belt after the match but Rush avoided it and laid Scurll out with the belt instead.

Final Thoughts
A very good show from ROH, and one with some storyline-significant events as well. Silas Young was quite a good color commentator as well, which helped to make things more enjoyable throughout the night.