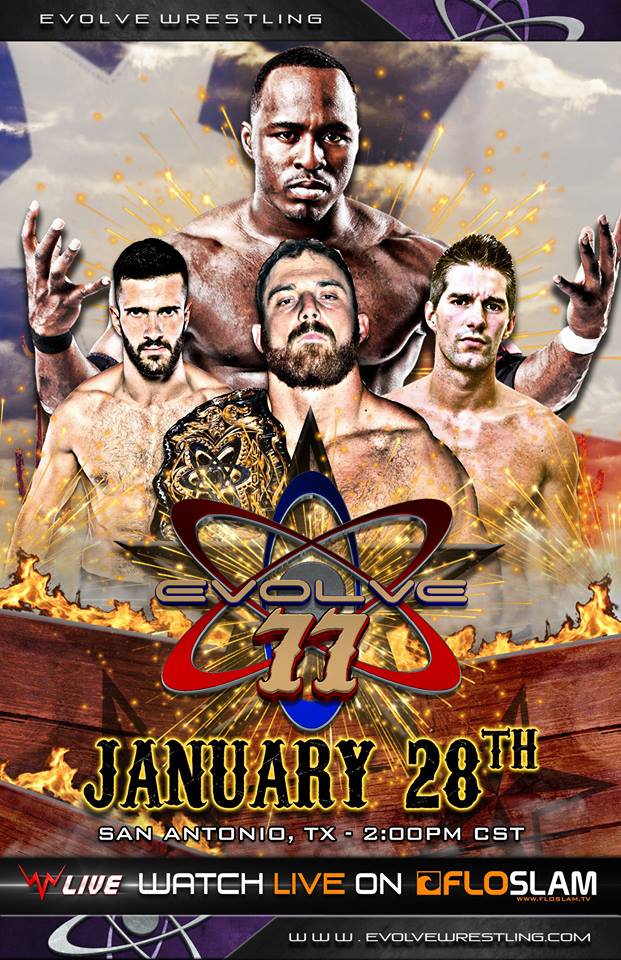 By Big Red Machine
From January 28, 2017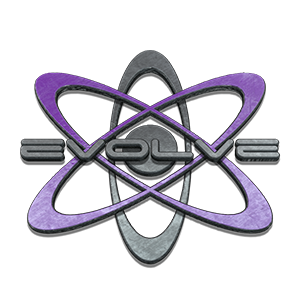 Before the main show started we got a quick little recap of some important events from last night's show. Included in this was a quick promo by Keith Lee promising to show some of the "Killer Instinct" that Chris Hero talked about when he returns to Evolve in February.


BARRETT BROWN vs. DARBY ALLIN - no rating, good segment.

Etha Page came out just before the match was about to start in order to distract Allin so that his Gatekeepers could jump Allin from behind. They put the boots to Allin. Brown was upset that Page was ruining his opportunity to prove himself to Page floored Brown with a clothesline. Page cut a great promo on Allin and then said that Allin doesn't deserve a match against him. He suggested that Allin and "Mr. Opportunity" team up to face the Gatekeepers. Allin then cut a promo on Page in which he said that he didn't care if he had to wrestle one-on-two, two-on-two, or even three-on-two as long as he could get a shot at Page. Page was happy with this three-on-two plan, so we got a...


HANDICAP MATCH:
Darby Allin & Barrett Brown vs. Ethan Page & the Gatekeepers - 6/10

This was a wacky match. The heels dominated in the beginning, at one point taking out Brown so it was basically three-on-one. They beat Allin down for a while until he managed to get over to his corner and Zack Sabre Jr. ran out to repay the favor t Allin for having his back last night when the Gatekeepers attacked him... and the referee just let Zack into the match. I really don't like this sort of thing, but the facts that 1) it happened decently early into the match, 2) that it was an impromptu match, where no actual contracts were kayfabe signed to set it up, and 3) Lenny Leonard immediately called attention to the fact that this was "a little unorthodox" made it a much easier pill to swallow (compare this to the time when LIJ walked out on Jay Lethal in ROH last summer and after a while Kyle O'Reilly and Michael Elgin just showed up to be Lethal's partners and Kevin Kelly treated this as if it was perfectly normal and no one should have any questions about it at all).

The match mostly broke down into just big spots, but it flowed really well, and the spot with Zack getting Page in the triangle choke after what happened last night was a good callback. Zack made one of the big scary Gatekeepers tap out to the Kimura. Allin found something even higher than usual to do the Coffin Drop off of. The crowd was really behind him, so that's good, too.


LAREDO KID vs. TRACY WILLIAMS - 5/10
JASON KINCAID & SAMMY GUEVARA vs. CATCHPOINT (Chris Dickinson & Jaka) - 5.5/10

Lenny Leonard told us that he didn't notice it last night because he was trying to call the action in the match, but people told him that during Jaka's match last night, Dickinson was "pacing around the ring like a madman" after his loss to Darby Allin. I'm going to go out on a limb and say that the person who told him this has a name that rhymes with "Tabe Tapolsky" and I'm going to bet that this person also told Lenny to be sure to mention this on the air tonight.

Guevara was over as the home-state guy. He was also the babyface in peril and played his role well. Props to the referee for keeping track of who the legal man was the whole time. Jaka and Dickinson win, and Williams comes out and puts them over after the match. He said that the guys they just beat were tremendous "aerial wrestlers, but what aerial wrestling means is a humongous margin for error." That's an interesting little line there. I hope it leads to something.

LARRY DALLAS COMES OUT TO STIR UP TROUBLE - meh segment
He notes that the last time he was in the ring with Chris Dickinson, Dickinson put his hands on him, so he feels that it is only fair to warn Dickinson that he is technically an outsider to Evolve at the moment (he keeps touting himself as a "nationally-syndicated talk-show host" and referred to himself tonight as an "investigative journalist"), which means that if anyone lays their hands on him, he will press charges. This allowed Lenny Leonard to get in a fantastic little jab on commentary, responding to Dallas' declaration of being an outsider by muttering "I wish you were outside."

Larry Dallas tries to argue that Jaka and Dickinson's win here tonight means that they deserve a shot at the Evolve Tag Team Titles currently held by their stablemates Tracy Williams and Fred Yehi. Then Jason Kincaid asked for the mic and said a bunch of new-age mumbo-jumbo which got a pop from the crowd, but made both Dickinson and me want to strangle him. Dickinson was the only one of us in the room at the time, so he had to be held back once again by Williams and Jaka. The three Catchpoint guys all gave each other Catchpoint handshakes and then left.


ACH vs. FRED YEHI - 7/10

A good, strong win for ACH. I can definitely see this being used to set up ACH taking the FIP World Heavyweight Title from Yehi and becoming the new face of that promotion (plus, getting that title off of Yehi means that the champion won't have to do a job when Yehi gets the Evolve World Title shot he deserves for making the champ tap out last night.


NO DISQUALIFICATIONS MATCH:
Matt Riddle vs. DUSTIN- 7.5/10

GREAT weapons match! When the DQs are no, Bro can still go! They used lots of chairs and kept building until a big finish with lots of chairs involved.


EVOLVE WORLD TITLE MATCH:
Timothy Thatcher(c) (w/Stokely Hathaway) vs. Jeff Cobb - 7.25/10

Before the match, Cobb quickly grabbed a mic, told Stokely to shut up, and then told Thatcher that this match would be dedicated to the man who trained both them. The match was about the minimum of what I'd consider acceptable for a world title match, but in companies like Evolve and ROH where they push their workrate as a major selling point of the brand, I expect more. Thatcher has failed to meet that standard as often as he has succeeded, which is not good for the Evolve World Champion. Cobb, for his part, fails break out for me. He just feels like he's missing something when he's not wearing his supervillain costume.


ZACK SABRE JR. vs. CHRIS HERO - 8.5/10

Zack took everything Hero had to give but wouldn't stay down and finally gets the monkey off of his back by beating the one man he has consistently failed to beat. Some of Hero's offense here looked so vicious that I completely forgot that there was no chance he was winning this match.

POST-MATCH SEGMENT - GREAT! Hero gave a nice long speech that was mostly about putting over Zack, but it was done in a very personal way, using Hero's own experiences with him. Hero then endorsed Zack as the guy who he thinks should get the next shot at the Evolve World Title ("someone who will actually WEAR the belt instead of letting his valet wear it!"). ACH then came out and told a story about how Hero was the guy who inspired him to follow his dreams. He also put Zack over as the best technical wrestler in the world, but pointed out that he had beaten Fred Yehi tonight- a man who is a double-champion in the WWN, so if anyone deserves a title shot, it's him.

Then Stokely Hathaway came out and reminded everyone that no one can get a shot at the Evolve Title unless he clears it first. He "consults" with the title shot, and they "reached a consensus" that none them deserve a title shot, but Timothy Thatcher came out and pointed to Sabre Jr. then walked away, leaving Stokely stunned. Zack promised ACH the first shot if he wins the title, then gave a speech putting Hero over, then Hero gave a fantastic goodbye speech.

Another GREAT show from Evolve despite the slightly disappointing title match. Hero's final speech is one you need to see.