NXT Takeover: San Antonio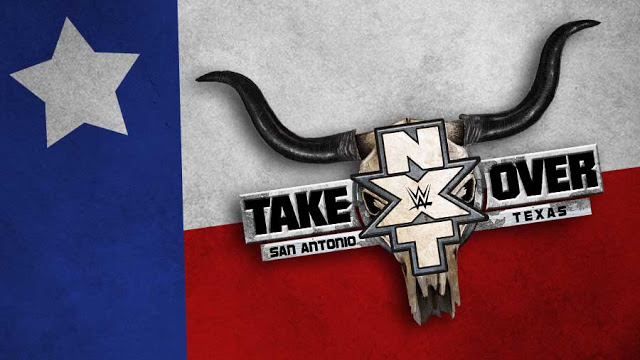 By Big Red Machine
From January 28, 2017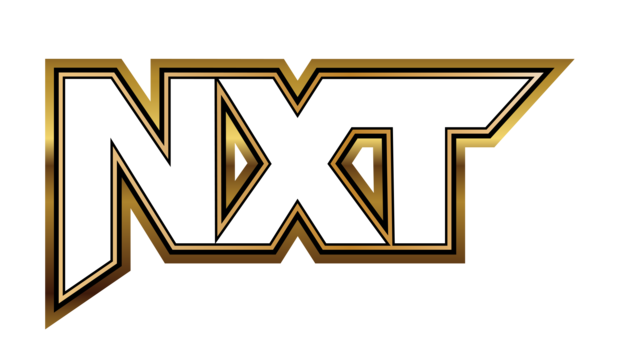 **PRE-SHOW**
Our panel is Charly Caruso, Corey Graves, and, as Corey announces, his replacement at the NXT commentary table... NIGEL MCGUINNESS!

They showed Nakamura showing up to the arena. He's in a suit. I don't like this. Nakamura is one of those guys that I want to imagine just walks around in his gear (and his vest, of course).

They gave out some awards. Royce and Kaye as a unit won "breakout star of the year." This was used to push the idea that only one of them can win the title tonight despite them saying that they will be champions together a la Owens and Jericho. Someone asked them which one of them would keep the physical award, which they also brushed off. Because this is NXT and not the main roster, I'm pretty confident that this will actually be a storyline used to break them up (also, these two winning over Ember Moon feels so worked that it absolutely has to be an angle). The evil Australians also stole the Female Competitor of the Year award that was supposed to go to Asuka, so now they have two awards between them and Asuka possibly coming after one, which would leave them with one to fight over.

Other awards were given out. Unlike on the main roster, the promos that the winners cut felt like effective ways to build up storylines rather than the forced crap we get on the main roster, and they felt like part of a wrestling show instead of stupid comedy on a wanna-be awards show that just makes the company look pathetic.

This pre-show came off as SOOOO much more hip than the main-roster PPV pre-shows do. Charly, Corey, Nigel, and even Kayla Braxton were all excellent, and their excitement felt real as opposed to the forced crap we see all of the time from the likes of Booker T, Lita, and Lawler.

**MAIN SHOW**


TYE DILLINGER vs. ERIC YOUNG (w/SAnitY) - 6.75/10

EY wins after copious use of the numbers game by Sanity. I thought that spot where Wolfe and Dain both ran in right in front of the referee was too much to not warrant a DQ.


RODERICK STRONG vs. ANDRADE "CIEN" ALMAS - 7/10

Almas worked the arm while Roddy worked Roddy-style, with tons of backbreakers and a Sick Kick for the win.


NXT TAG TEAM TITLE MATCH:
D.I.Y. (c) vs. The Authors of Pain (w/Paul Ellering) - 8/10

Wow. Is there anyone Ciampa and Gargano can't pull something awesome out of?

SETH ROLLINS IS HERE! AND HE'S CALLING OUT HUNTER! - Seth says that he won't leave until Triple H makes him, and Hunter actually shows up this time... just long enough to stand on the ramp and send three security guys after Rollins and then he heads to the back. Seth beats them up but more come out and restrain him. This was a great little segment.


FATAL 4-WAY FOR THE NXT WOMEN'S TITLE:
Asuka(c) vs. Billie Kay vs. Peyton Royce vs. Nikki Cross - 7/10

The evil Aussies holding hands because they were scared in the beginning of the match made me laugh my ass off. They told a really good story with the Aussie's using the numbers game, which they also used in order to keep Asuka and Cross apart to the point where that match-up still feels fresh. I might me wrong, but I think that Cross' table bump in this match is the first in NXT history. That being said, the finish still felt a little anti-climactic, and I think the reason for that is that neither Royce nor Kaye singularly feels like they are anywhere close to being at Asuka's level, so once it came down Asuka and whichever one of them she was in there with at the end, it felt like a mismatch.


NXT TITLE MATCH:
Shinsuke Nakamura(c) vs. Bobby Roode - 8.5/10

Roode's entrance included a bunch of women in purple dresses that matched his robe escorting him down to the ring. It was basically an updated version of Ric Flair's entrance at Chi-Town Rumble, and when I say updated I mean that the women were both more attractive and much more elegantly dressed. Nakamura, for his part, rode down to the ring on a vehicle I can only describe as a "seizure-mobile."

This really didn't feel like anything too special until the last seven minutes or so, which were fantastic. I usually despise it when "the trainer is coming out to check on Wrestler X" spots go so long, but they actually did a good job of making this one matter, and between that and Matt Bloom's brief appearance (along with the offhand comment that Regal was out sick and so Bloom was taking over for him tonight) they had me certain we were going to get a referee stoppage as a finish, but thankfully they gave Roode the big win via pinfall here and didn't go super overboard with their protection of Nakamura.

Takeover shows always deliver, and this one was no exception. See y'all tomorrow with Evolve 77 and the Royal Rumble.