By Big Red Machine
From March 16, 2008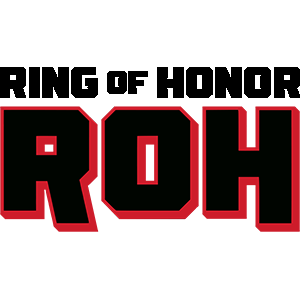 ROH Take No Prisoners (3/16/2008)- Philadelphia, PA

FOUR CORNER SURVIVAL MATCH IN WHICH THE WINNER WILL GET AN ROH WORLD TITLE SHOT LATER TONIGHT: Claudio Castagnoli vs. Go Shiozaki vs. Delirious vs. Tyler Black- 6.25/10

JIMMY JACOBS PREACHING PRE-TAPED SEGMENTS- I enjoyed seeing Jimmy give inspirational speeches spreading the Age Of The Fall gospel.

RODERICK STRONG vs. KEVIN STEEN- 6.75/10

STREET FIGHT: The Age Of The Fall (The Necro Butcher & Joey Matthews) (w/Lacey) vs. The Briscoe Brothers (w/Daizee Haze)- 8/10
Crazy violence! Mark bled like a stuck pig the whole match. He also botched the Doomsday Device, but they saved it pretty well with the editing.

THE LARRY SWEENEY SHOW- good segment.
Sweeney brings out Adam Pearce and Pearce announces that he has sold the Hangmen 3 to Sweet N' Sour Inc. Neither Albright nor Whitmer seem very happy about this. This was also the debut of Adam Pearce's mystery briefcase.
Erick Stevens came out to follow up on the Daniel Puder angle but instead we wound up getting jumped from behind by Brent Albright (on Pearce's silent orders), so we got…

ERICK STEVENS vs. BRENT ALBRIGHT (w/Sweet N' Sour Inc.)- 5.75/10
A very good match for the time it got, and it did a good job of establishing both the advantages Sweeney can offer his new clients and the threat Sweeney poses to soul of ROH (or the "purity" of ROH as Lenny Leonard referred to it on commentary).

ROH WORLD TAG TEAM TITLE MATCH: The No Remorse Corps (Davey Richards & Rocky Romero)(c) vs. The Vulture Squad (Ruckus & Jigsaw)- 6.75/10
Spotty fun. I cannot get used to seeing Jigsaw without his mask on.
This match was actually taped during Supercard of Honor III (although it doesn't appear on that DVD), which makes it a little less ridiculous that the Vulture Squad are getting another tag title shot already (if this had been taped in Philly, they would have had only one win between this match and their last tag title shot, which they lost cleanly).

THE HANGMEN 3 TAKE OUT BJ WHITMER- this clips was actually taped in Orlando so… kind of awkward and spoiler-ish if you were watching only the DVDs in order. We get to see much (just the spike piledriver that took BJ out and only heard a voice-over from Lenny Leonard), so I'll give my full thoughts when I get up to the DVD in question (Dragon Gate Challenge II).

AUSTIN ARIES vs. BRYAN DANIELSON- 8.5/10
They told a fantastic story working over body parts and making it matter.


ROH WORLD TITLE MATCH: Nigel McGuinness(c) vs. Tyler Black- A PERFECT 10/10!
Theoretically this was heel vs. heel, but Nigel took care of that very quickly by jumping Tyler from behind to start the match and then sending him shoulder-first into the ringpost. This, in addition to having wrestled earlier in the night, set up Tyler as even more of an underdog so that they could tell their story about a kid who fought through EVERYTHING to try to win the ROH World Title.
Each time Tyler kicked out of a lariat you became more and more certain that he was going to win… until the next time Nigel would hit a lariat and you knew that had to be it… and then Tyler would kick out. The crowd was AMAZINGLY hot, and 100% behind Tyler, and they just kept building and building a bunch of amazingly close nearfalls. This match took Tyler Black from a guy that people barely thought about as a singles star and turned him into a guy that everyone was certain was a future ROH World Champion. All in one match.


Bonus Matches:
DAVEY RICHARDS vs. DINGO- 4.5/10

THE VULTURE SQUAD (Ruckus & Jigsaw) (w/Julius Smokes & Mercedes Martinez) vs. THE HANGMEN 3 (Adam Pearce & BJ Whitmer) (w/Shane Hagadorn)- 4.5/10

RUCKUS/BLKOUT BRAWL- great

GHC HEAVYWEIGHT TAG TEAM TITLE MATCH (from Pro Wrestling Noah 3/2/2008): Takashi Sugiura & Naomichi Marufuji(c) vs. The Briscoe Brothers- 9/10

A FANTASTIC show from ROH! A must-have for any wrestling fan… and I do mean ANY wrestling fan. If you don't follow ROH, the announcers do a great job at helping you out, but even if they didn't, the quality of the matches themselves good enough that it transcends the need to understand the story going in.