Lucha Underground S03E18: Evil Rising
By Big Red Machine
From January 04, 2017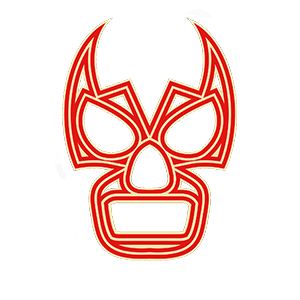 Evil Rising


MIL MUETRES & CATRINA BACKSTAGE - she tells Mil that he needs to take out Vampiro in order to take out Prince Puma.

JEREMIAH CRANE & CATRINA BACKSTAGE - Crane reminds her that he beat Mil Muertes last week... or as he put it "the man you love." Then she thickened the plot by saying "he's not the one I love." Hmm... interesting.


SEXY STAR vs. MARIPOSA- 5.5/10

When Mariposa was setting up for the Kudoh Driver, Matt Striker referred to is as both the Vertebreaker and the Cop Killah, but never by the name that the wrestler herself calls it.
Mariposa loses again. She has been booked like total sh*t since that No Mas match. Greatest warrior of the Moth Tribe my ass. Marty's had a bunch more wins than she has.

POST-MATCH SEGMENT - Whoops. I shouldn't have typed that. Sorry, Mariposa. My fault. Marty "The Moth" Martinez shows up and attacks his sister. My hope is that this is because he wants to claim the mantle of the greatest warrior of the Moth Tribe, which will free her up to go babyface so that she can be the champion of the Moth Tribe that joins together with the other six to do whatever it is that they all need to unite to do.

THE RABBIT TRIBE WORSHIP MASCARITA SAGRADA AS THEIR DIETY - I approve of this twist.
They want him to be at ringside for their match. He tells them that they're crazy.


THE RABBIT TRIBE vs. DRAGO, VIBORA, & PINDAR (w/Kobra Moon)- 5/10

The Reptile Tribe is billed as hailing from "when reptiles ruled the Earth." This sounds so horrifically stupid. This was supposed to be the Rabbit Tribe vs. Pindar, Vibora, & Kobra Moon but she ordered Drago to take her place. They brought him out in chains, so he's obviously still their unwilling captive... so why the f*ck would they set him free? Or even bring him here to The Temple where his friends might rescue him?

I really didn't like the goofy drug addicts getting so much offense on our big scary monsters, and the whole "why doesn't Drago just run away" question loomed over this match, making it hard for me to enjoy it much.

DRAGO'S FRIENDS SHOW UP TO SAVE HIM - and they do. Well that was fast.

SEXY STAR & THE MACK BACKSTAGE - a nice callback to the segment they had a few weeks ago when Sexy Star was going into her title shot.

DARIO CUETO & THE MACK IN THE LOCKER ROOM - I hated this. Not only did they take away the title match they've been building up all night, but they are taking it away just to go back to the "winner gets to pick the stipulation for the match" stipulation that they do WAY too often in LU (and it's doubly frustrating when there is no reason to do a gimmick match in the first place).


WINNER PICKS THE STIPULATIONS FOR THEIR LUCHA UNDERGROUND TITLE MATCH:
The Mack vs. Johnny Mundo- 4/10

Unnecessary overbooking in an already unnecessary match.

POST-MATCH SEGMENT - The Worldwide Undeground beat Mack up while Johnny cuts a great promo on him announcing that next week we're getting an All Night Long match. Unfortunately, the crowd didn't seem to pick up on what exactly it was that Johnny was announcing.

MIL MUERTES ATTACKS VAMPIRO - Prince Puma casually strolls down the stairs to not make the save.

A very disappointing episode of LU.