ROH Supercard of Honor III
By Big Red Machine
From March 29, 2008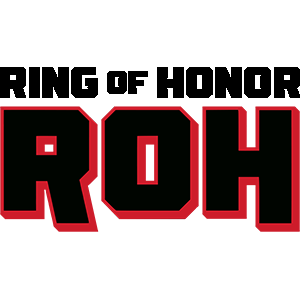 ROH Supercard of Honor III (3/29/2008)- Orlando, FL

GO SHIOZAKI vs. DELIRIOUS- 5.5/10
HILARIOUS comedy in the beginning, transitioned into some good wrestling.

BUSHWHACKER LUKE, DINGO, & "SUGARFOOT" ALEX PAYNE vs. THE YRR (Kenny King, Chasyn Rance, & Sal Rinauro)- 5/10

LARRY SWEENEY TALKS TO THE NO REMORSE CORPS- good segment that transitioned well into...

ERICK STEVENS vs. RODERICK STRONG- 8/10.
Genius bit of booking by Gabe here, as he gets to give the crowd a match without actually having the match (and thus the shot at the title, allowing him to both prolong the feud and get the hate between these two men over in a new way). Anyway, this was BRUTAL. Stiff as hell! Compare the chop to the face in this match to the wimpy-ass one we got in Go vs. Delirious. OUCH! Just totally awesome action, and the aftermath was great.

RELAXED RULES MATCH: The Briscoe Brothers vs. The Age Of The Fall (Jimmy Jacobs & Tyler Black) (w/Lacey & Rain)- 7.75/10 Awesome brawl

ERICK STEVENS PROMO- Great

AGE OF THE FALL PROMO- great. Pay attention to Jimmy's facial reactions. They are important.

BXB HULK & SHINGO vs. KEVIN STEEN & EL GENERICO- 9/10. AWESOME match. Lots of action.

ROH WORLD TITLE MATCH: Nigel McGuinness vs. Austin Aries- a PERFECT 10/10. One of the most exciting matches I have ever seen. Just go watch it already!

POST-MATCH SEGMENT WITH AUSTIN ARIES, THE AGE OF THE FALL, & SUNNY- eh. I felt that Lacey's facial expression and attitude here were all wrong. Lacey's whole thing since she has been with the Age Of The Fall has been that she thinks society treats her (and all women) like nothing more than sexual objects... so saying what she said with the attitude that she did really killed it for me. I just cannot buy Lacey whoring herself out for the good of the movement. Having Tyler and Jimmy restrain Sunny was great... but Lacey should have been the one to slap her, not Rain. Sunny's heat has all been with Lacey, and Lacey was the one she was insulting. Rain just felt like a cheap stand in for Lacey.

MUSCLE OUTLAWS (Masato Yoshino, Naruki Doi, & Genki Horiguchi vs. TYPHOON (Ryo Saito, CIMA, & Dragon Kid)- 9/10
I really didn't like Yoshino kicking out after taking all three of his opponents' finishers in quick succession. Towards the end, it felt like they stopped telling a story and just hit spots. If you are going to do a Lucha-rules tag match, you still have to pay attention to the legal man. Still, this match was very cool, with lots of great action.

Overall, an AMAZING show from ROH. An absolute must-buy for any fan of pro wrestling.