PROGRESS Chapter 40: Intercepted Angel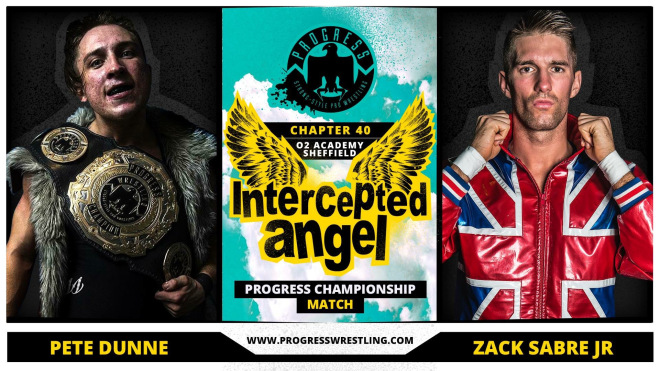 By Big Red Machine
From December 11, 2016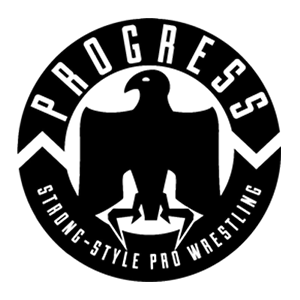 THE LONDON RIOTS vs. THE NEW NATION- 5.75/10

Good opener.


NATURAL PROGRESSION SERIES IV FIRST-ROUND MATCH:
Toni Storm vs. Bea Priestley- 6.75/10

I've got to agree with the announcer. That gum thing shouldn't be allowed. Not cool, Bea. NOT cool. Unlike most matches where something like that happens just for the sake of happening, these two actually used it as a reason for Toni to fire up. I really liked that. They had a little bit of everything here, but it all flowed well and clicked.


PROGRESS ATLAS TITLE MATCH:
Rampage Brown(c) vs. "Banter Claus" Dave Mastiff (w/El Ligero)- 7/10

The referee let a fan step on Mastiff's hand. That should have been an immediate DQ. Other than that, this was a great big-man match.


NO DISQUALIFICATIONS PROGRESS WORLD TITLE #1 CONTENDERSHIP MATCH:
Marty Scurll vs. Jimmy Havoc- 7.5/10

Jimmy Havoc comes out dressed like Jessica Havok. Does that count as cross-dressin-HOLY F*CKING SH*T HE'S GOT AN AXE!
I mean... technically it's a no disqualifications match but that's a little far for me. Same for the crew, apparently, because they come take it away from him. He lets them take it away, but then beats them up. That was kind of odd. If you want to use the axe, why not just beat them up before they take it away?

In their defense, he did at least try to go back and get the axe, but Marty Scrull attacked him with his umbrella before he could do so. More crew/security guys came out to break it up and to try to get Marty back into the ring, but at this point why bother? It's a No Disqualifications match anyway, so you might as well just let them fight?

The story of this match was that Marty's showboating would get him into trouble. There were one or two spots in here that bothered me (Havoc asking for chairs form the fans when he had chairs right in front of him that he could have used, for example), but on the whole the action was pretty great. The biggest strike against it is that it really felt like they lost steam as they went on. Everything up until the table spot felt a lot more heated and intense than the second half of the match did.


FSU (Eddie Dennis & Mark Haskins) vs. THE ORIGIN (El Ligero & Nathan Cruz) (w/Dave Mastiff)- 2.5/10

The story of this math was that The Origin couldn't get on the same page and they wound up losing because of it. The match was pretty boring.


ADAM COLE vs. WILL OSPREAY- 8.25/10

This match was kind of weird. There is definitely a story here with Cole working over Ospreay's head and Ospreay fighting through it, but it also definitely runs into "kick-out overkill" territory... but they did manage to make it feel more believable here... but the way they did that was by essentially cutting out the middle of the match. It was very weird. It's one of those that will vary wildly based on your personal taste.


PROGRESS WORLD TITLE MATCH:
Pete Dunne(c) vs. Zack Sabre Jr.- 7.75/10

This was a match that didn't quite add up to the sum of its parts. The components were all good, but they just didn't fit together very smoothly, especially in the beginning.

This was a pretty good show from Progress, but I was hoping for a lot more.