Lucha Underground S03E17: The Gauntlet
By Big Red Machine
From December 28, 2016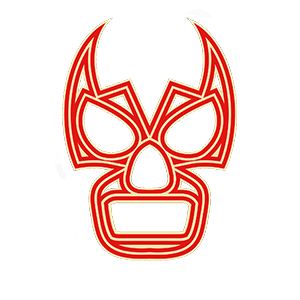 The Gauntlet


PRINCE PUMA IS VAMPIRO'S NEW DISCIPLE - cool.


JEREMIAH CRANE vs. MIL MUERTES (w/Catrina)- no rating, good segment.

A fine wine to give Crane the win here while protecting Mil Muertes and building up to the next Mil Muertes vs. Prince Puma match.

SEXY STAR, SOME LOSER, AND A SPIDER BACKSTAGE - meh.

FAMOUS B & BRENDA TRY TO RECRUIT EL TEXANO JR. - I laughed my ass off at Famous B's perfectly kayfabe pitch to Texano that essentially amounted to "I can help you get over."


SON OF HAVOC & ANGELICO vs. THE WORLDWIDE UNDERGROUND (Jack Evans & P.J. Black)- 4.75/10

I kind of disappointed that we didn't get a backstage segment with Angelico asking Son of Havoc to be his tag partner in this match. I think that would have been a nice little extra touch. The match was short but fun.

SEXY STAR WANTS ANOTHER MATCH WITH MARIPOSA - Dario says okay. When she left, he took a peak into the magic box.


MATCH FOUR OF THEIR BEST OF FIVE SERIES FOR THE ULTIMATE OPPORTUNITY:
El Texano Jr.(1) vs. Cage(2)- 2.5/10

Vampiro painted a beautiful picture of backstory that portrayed Texano in such a fantastically sympathetic way that it just made me sad that we never got an LU vignette to show us.
What? It's over already? That was WAY too short. And no, the turnbuckle spot doesn't protect Cage simply because the man hot his head smashed through a window last season (and came out of t a lot bloodier) and didn't sell it as much, so I just didn't buy him going down this quickly to a turnbuckle here.

DARIO BOOKS THE FIFTH MATCH FOR RIGHT NOW - I don't like this one bit. If the true purpose of this is to determine which of them is stronger so that that wrestler can be used as a pawn or vessel or whatever by Dario and Councilman Delgado and the Dr. Claw, then why would Dario want the deciding match to take place in a situation where one guy comes in at a disadvantage?
Also, Dario makes it Anything Goes because he's Dario and why not?


ANY THING GOES MATCH FIVE OF THEIR BEST OF FIVE SERIES FOR THE ULTIMATE OPPORTUNITY:
El Texano Jr.(2) vs. Cage(2)- 8.25/10

The match was an awesome display of violence and two men wanting to prove who is toughest, but I just don't like the booking of this whole thing. It does prove that Cage is definitely the more dominant of the two by having him win despite coming into this match in such a disadvantaged state, but if I were doing this, I would have just had Cage win clean in four matches. Here's why:

1. It subverts expectations (and here is the really important part) for a clear purpose (rather than doing it just for its own sake). If the goal here is to prove that Cage is more dominant- and thus the more worthy vessel for whatever Dario is about to do it him- then subverting usual wrestling expectations by having him win in four instead of letting it go to the "climactic" fifth match does a good job of showing that by making him stand out.

2. It sets up for Texano to regret not taking Famous B up on his offer (which is made even more of an issue by Dario making their match tonight- in this case it would be the forth- anything goes.

3. It gives us more time for our one big match instead of spending five minutes on a quick match and a restart.

WHAT IS THE ULTIMATE OPPORTUNITY - it's a gauntlet that crackles with lightning. I assume it's possessed, and will result in Cage's possession as well.

A great show from LU


STUPID ANNOUNCER QUOTES:

1. Striker (during the fifth match of a best of five)- "We're into extra innings! We're into overtime!"
No you're not. A sixth match would be overtime. This is the fifth of five. I swear there isn't a single cliche out there that Matt Striker isn't dumb enough to misuse.