Lucha Underground S03E15: En Las Sombras
By Big Red Machine
From December 14, 2016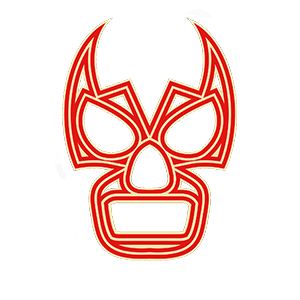 En Las Sombras
BATTLE OF THE BULLS TOURNAMENT FIRST-ROUND MATCH:
Mariposa vs. Dante Fox vs. Killshot vs. Jeremiah Crane- 8.25/10

An awesome opening spotfest! Fox and Killshot are back to hating each other. I already don't care about this feud.

Jeremiah Crane was billed as being "from the last house on the left," just like Sami Callihan, which means...
*GASP!*
They must be roommates!

WORLDWIDE UNDERGROUND DOCUMENTARY SEGMENT - f*cking hilarious! This should be its own spin-off. I would watch it every week for YEARS!

SEXY STAR TRAINING VIDEO - much respect to her for figuring out how to spend Lucha Underground's times training for the boxing career that AAA doesn't want her to have.

Also, she got scared by a spider at the or something. Maybe it's supposed to be a poisonous spider, and this was the Worldwide Underground's goofy attempt at assassinating her prior to the match?


KOBRA MOON vs. DRAGO- no rating, awesome segment.

I had completely forgotten about the existence of the LU Trios Titles until Striker mentioned it. When Drago made his entrance I thought he was wearing some sort of fancy warrior's belt for his entrance.

They wrestled for a few minutes and Drago had a clear advantage, so someone- Lord Pindar (the guy who apparently killed Daga off screen by ripping him in half), I presume- ran in for the DQ and beat up Drago. Then Aero Star and Fenix came out to make the save, which seems like kind of a lame way to debut the fearsome Lord Pindar...

Wait... what the heel is Kobra moon doing? She is gesticulating wildly, but she's facing away from the ring... and HOLY SH*T THAT GUY IS BIG! No, I changed my mind. I changed my mind! THIS GUY must be Lord Pindar. He f*cking destroys all of the babyfaces, including using chokeslams, so that's extra points from me, and then the heels carry Drago off. AWESOME!

SEXY STAR & MARISPOSA BACKSTAGE- no rating, AWESOME segment!
Sexy Star is going NUTS... and yet it's completely understandable why. She's not exactly "cracking under the pressure," but something close to that. This is BY FAR the most human she has ever felt.


BATTLE OF THE BULLS TOURNAMENT FIRST-ROUND MATCH:
Angelico vs. Jack Evans vs. P.J. Black vs. Son of Havoc- 7/10

Great match, with a finish that goes a lot of interesting places. P.J. snubbing Jack on the handshake got no attention paid to it. I also didn't like it. Not cool, P.J. Not cool.

REY MYSTERIO JR. & DRAGON AZTECA JR. IN THEIR DOJO- good segment
And of course Rey sleeps with his mask on in the privacy of his own dojo. Duh. What else did you expect?

An AWESOME show from LU!