Lucha Underground S03E14: The Bulls of Boyle Heights
By Big Red Machine
From December 07, 2016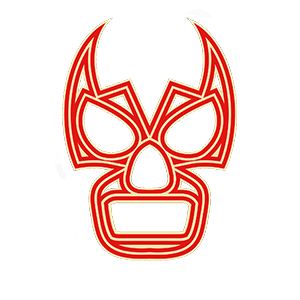 The Bulls of Boyle Heights


ANGELICO & DARIO IN DARIO'S OFFICE - great segment.
I like to think that Dario made this tournament up right on the spot, while Angelico was threatening him.

STRIKER & VAMPIRO EXPLAIN THE BATTLE OF THE BULLS TOURNAMENT - nice, quick, important exposition.
I'd love to know what is on Vamprio's shirt that they had to blur out.


BATTLE OF THE BULLS TOURNAMENT FIRST-ROUND MATCH:
Cage vs. Joey Ryan vs. El Texano Jr. vs. Dr. Wagner Jr. (w/Famous B & Brenda)- 6.5/10

This match is a No DQs match. It was fun.

DARIO & SEXY STAR IN DARIO'S OFFICE - we're getting Sexy Star vs. P.J. Black tonight, and if Sexy Star wins she gets Mundo in a rematch for the LU Title in a steel cage next week, but if she loses, she forfeits her rematch.

RICKY REYES & CAPTAIN VASQUEZ IN CAPTAIN VASQUEZ'S OFFICE - when his arm heels, Ricky will return to The Temple... enmascarado!


IF SEXY STAR WINS SHE GETS A TITLE SHOT NEXT WEEK IN A STEEL CAGE, IF SHE LOSES SHE FORFEITS HER REMATCH:
Sexy Star vs. P.J. Black- 4.75/10

The official Sexy Star plants are back in their seats. Their appearance is basically a guarantee that she will win.
Vampiro went off on a tangent about how P.J. is underestimating Sexy Star because "he doesn't understand who Sexy Star is." Her heart," "her work ethic," "her character." And if that's the case, then I'm in the same boat as P.J. As far as I can tell, the entire extent of Sexy Star's character seems to be "someone one abused her once, therefore you must like her," even though for most of the first season she was portrayed in an extremely unlikeable manner herself. She isn't getting pushed, she feels like she is getting pushed down our throats (no one else gets their own plants either). This is greatly exacerbated by the lack of details in her story. This is a show that managed to make their big, scary Undertaker monster look sympathetic with just one video package of backstory, and they can't even TRY to do that for the abuse victim? Everyone on this show whose backstory is both relevant to the character and isn't supposed to be mysterious gets some sort of video package to explain it to us... aside from Sexy Star whose background is mentioned more often than anyone else's. The omission is so glaring it almost feels suspicious. It's not like we don't see men beating on women on this show all the time, so what are they afraid of? Striker tells me that's totally not okay for P.J. to be blowing kisses at Melissa Santos. Doesn't Sexy Star blow kisses at dudes in nine out of every ten segments she's in (including earlier tonight with Dario)? The match was fine for the time it got.

KOBRA MOON PROVIDES US WITH EXPOSITION - Drago used to be one of three generals in her tribe's army, but he deserted them. She's sending two dudes in cool, Drago-style costumes to get him and make him kneel before her.

DARIO GOES TO VISIT MATANZA - OH SH*T!


BATTLE OF THE BULLS TOURNAMENT FIRST-ROUND MATCH:
El Dragon Azteca Jr. vs. Marty "The Moth" Martinez vs. The Mack vs. Mil Muertes (w/Catrina)- 6.75/10

Matanza did escape! And he's coming for El Dragon Azteca Jr.'s blood. And speaking of blood, it's all over Dario's face when he comes to get his brother!

A very good show from LU. Matanza has never seemed more dangerous than he does now, capable of thinking for himself.


STUPID ANNOUNCER QUOTES:

1. Striker- "minestrone of masochism."
This should not only be a firing a offense, but also one that results in total blacklisting from the industry, and much public shaming.