Lucha Underground S03E13: Breaker of Bones
By Big Red Machine
From November 30, 2016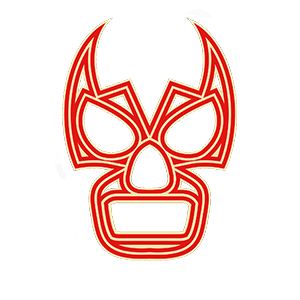 Breaker of Bones


PENTAGON DARK BUMPS INTO VAMPIRO BACKSTAGE - I can't wait for this to pay off!

STRIKER RUNS DOWN THE CARD WHILE VAMPIRO IS AWESOME IN HIS SILENCE - Vampiro is SOOOOOOO f*cking great!

There are fans wearing I Heart LU stickers. Whoever made these stickers clearly does not understand Lucha Underground.


PENTAGON DARK RUNS THE BLACK LOTUS TRIAD GAUNTLET, PART 1:
Pentagon Dark vs. Doku - 6.5/10

Shouldn't a kick in the nuts be a DQ? Also, the Black Lotus Triad is theoretically babyfaces, but stuff like an unprovoked kick in the nuts is making them feel like heels... and they're facing a dude who goes around breaking people's arms for no reason.

CATRINATALKS TO JEREMIAH CRANE BACKSTAGE - apparently they have backstory together and his necklace is part of her "stone," which I assume means it is the other half of the Medallion Of Long Life But Only If You Are Over Eighteen And Female that we were introduced two earlier this season in Captain Vasquez's flashback. She tried to seduce Crane... or maybe she was casting a love spell on him. It's Catrina, so either one is plausible.


PENTAGON DARK RUNS THE BLACK LOTUS TRIAD GAUNTLET, PART 2:
Pentagon Dark vs. Yurei - 6.5/10

I guess we've just given up on calling DQs in this match, huh? Pentagon Dark has a bit more trouble with this one, but break her arm, too.
I must learn which promotion these Joshis are from and begin to watch it immediately.

DARIO & MATANZA CUETO SEGMENT - I could waste time describing what happened, but you really have to watch it to grasp how awesome it was. The important news is that Dario offered Matanza his rematch for the Lucha Underground Title next week but instead Matanza wants Rey Mysterio Jr.


PENTAGON DARK RUNS THE BLACK LOTUS TRIAD GAUNTLET, PART 3:
Pentagon Dark vs. Hitokiri - 8.5/10

IT'S IO SHIRAI! During this match Vampiro's voice got all husky and he got excited like he was getting sexually aroused by seeing Pentagon Dark get his ass kicked. It was quite disturbing to listen to.
This match was F*CKING VIOLENT! Pentagon Dark can't overcome Hitokiri and gets pinned by a Far East Destroyer.


PENTAGON DARK RUNS THE BLACK LOTUS TRIAD GAUNTLET, PART 4:
Pentagon Dark vs. Black Lotus (w/the Black Lotus Triad) - no rating.

She breaks the fallen Pentagon Dark's arm, although the camera angle they used for use made it look much less vicious that usual. Then El Dragon Azteca Jr. shows up and he breaks Pentagon Dark's other arm. Once again they used a camera angle that made this look less awesome that usual.

PRINCE PUMA WAKES UP IN HIS CASKET - and standing over him is Vampiro. And I don't mean Ian Vampiro. I mean Vampiro Vampiro. He says "come with me." I'M SO F*CKING EXCITED RIGHT NOW!

An AWESOME show from Lucha Underground!