ROH Reach for the Sky Tour: Liverpool
By Big Red Machine
From November 18, 2016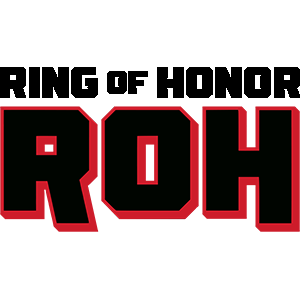 FRANKIE KAZARIAN vs. LIO RUSH - 6.5/10

Solid opener. Kaz wouldn't shake hands before the match but was willing to do so afterwards.

NIGEL MCGUINNESS ADDRESSES THE LIVE CROWD - Nigel is growing a beard. It looks very strange on him. He reminisces with the crowd a bit, puts over the product, and announces to the crowd that the originally-scheduled Proving Ground match between ROH TV Champion Bobby Fish and Will Ospreay has been changed to a title match with the consent of both wrestlers.


"LOCAL HERO" JOE HENDRY vs. DONOVAN DIJAK - 6.25/10

The announcers built this up as a big match, with Dijak finally free of the "pressure" Prince Nana put on him (which we never saw on screen aside from one segment) and Joe Hendry having impressed ROH officials at a tryout camp. Then they proceeded to ignore the match and joke about Corino claiming to have recently spoken to British wrestling legend Big Daddy, who died almost twenty years ago. They would continue to ignore the match for other pointless discussions throughout the match, including but not limited to why referee Paul Turner isn't on this tour, what American sports are not popular in the UK, and the fact that Bobby Cruise thinks that Jimmy Jacobs & Steve Corino had one of the worst tag title reigns in ROH history. I gave this some thought, and the conclusion I have come to is that Bobby Cruise is right. Their matches were extremely sub-par and filled with bullsh*t. Off the top of my head the only reigns that I remember being worse were title reigns were the absolute shortest, and at least most of those had some sort of artistic idea behind them that required them to be so short (the idea of the "cursed" belts in late 2003, trying to show that the three teams were all equal at Round Robin Challenge III, the Briscoes being shocked by losing the belts in their first defense fueling them to get the belts back and have the longest reign in history up until that point in 2007, or the idea that ROH management wanted the belts off of the Age of the Fall so they put them in tough matches which caused them to lose quickly). Excluding things like that, the only worse reigns I can come up with are the short reign of the Carnage Crew in 2005 and the Jacobs & Whitmer reign that followed it, Maff & Whitmer's 2005 reign (which ended due to Maff leaving the company) and ANX's reign (which ended due to Kenny King leaving the company). Even WGTT's much-maligned 2012 reign or some of the shorter reigns with fewer defenses that one could argue 100% shouldn't have happened all had at least one match that was much better than Jacobs & Corino's best defense.

The match was pretty decent. This is my first exposure to Hendry, and I just don't see it. He's not bad or anything, but he doesn't seem to be much better than any generic guy you could bring in. What I do know is that someone needs to book him against Chris Hero in Dayton.


CHRISTOPHER DANIELS vs. JAY WHITE - 7.75/10

Not quite as good as their match two months ago in Pittsburgh, but still GREAT! This time it was White's mid-section that got worked over. He was a great babyface once again, and Daniels is always great. Daniels put White over on the mic after the match and White returned the favor. Also, set up for a rematch, which, based on their first two encounters, should be awesome.


CHRIS SABIN vs. JAY LETHAL - 7/10

Sabin works over Lethal's head but Lethal picks up the win.


MARTY SCURLL vs. DALTON CASTLE (w/the Boys) - 7/10

This match was a fine introduction to "The Villain" for ROH fans who might not be familiar with Marty's work. Also, Marty Scurll's CaryTron looks REALLY cool.


ROH TV TITLE MATCH:
Bobby Fish(c) vs. Will Ospreay - 8/10

A wonderful blend of the different styles that these guys wrestle, culminating in a huge and shocking moment.


KYLE O'REILLY & THE BRISCOES vs. BULLET CLUB (Adam Cole & the Young Bucks) - 8.25/10

There are one or two spots early on that are kind of grating if you are looking for Bullet Cub to try to be actual heels, but once they start focusing on the standard babyface in peril story and the few Cole vs. O'Reilly bits then the match really starts to get awesome.

An awesome show from ROH, with quality wrestling from top to bottom making this one of ROH's best shows of the year on consistency alone. This was ROH's first show in the UK in close to a decade so there was no way they weren't going to deliver here and they sure did, both in terms of action and in terms of a big, special moment for the fans.


STUPID ANNOUNCER QUOTES:

1. Kevin Kelly- "there's a difference between not shaking hands and not adhering to the Code of Honor."
No there isn't. The first rule of the Code of Honor always been "shake hands before and after the match." How the hell does the LEAD BABYFACE ANNOUNCER not know this?