Lucha Underground S03E10: Ready For War
By Big Red Machine
From November 09, 2016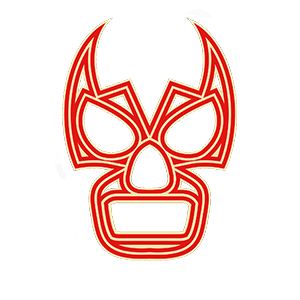 Ready For War
BELIEVERS' BACKLASH MATCH:
Mascrita Sagrada vs. Famous B (w/Brenda)

Got to be the best comedy match of the year.

KILLSHOT & DANTE BACKSTAGE - great segment. Poor Killshot is 100% getting turned on during their match.

KOBRA MOON VISITS DRAGO IN HIS BATHROOM - weird. It turns out she is the queen of a tribe for which Drago was a slave a thousand years ago. Also, Daga is apparently dead, having been "torn apart by Lord Pindar." The name of Lord Pindar gets Drago's attention. Kobra Moon says that Lord Pindar will make Drago accept her as his queen.


WINNING TEAM ENTERS AZTEC WARFARE:
Ivelisse, Jeremiah Crane, Marty "The Moth" Martinez, Mariposa, & The Mack vs. El Texano Jr., Argenis, Dante Fox, Killshot, & Cage - 4.5/10 (but did its job well)

Yup. Killshot got turned on. Also, Ivelisse appears to have hurt her ankle again, and Jeremiah doesn't seem to be all that concerned.

DARIO GIVES MATANZA A PEP-TALK... AND MATANZA RESPONDS - perfect.


GRAVE CONSEQUENCES MATCH:
Prince Puma vs. Mil Muertes (w/Catrina)- 9/10
This match was usual awesomeness we've come to expect whenever Lucha Underground makes a big deal out of a match. The only thing that brought it down was Matt Striker's commentary, which was absolutely infuriating in every possible way. He was saying stupid sh*t, sh*t that didn't make sense, sh*t that was irrelevant, modulating his voice in annoying ways, and acting like the loser was legitimately dead because his body was put into a coffin.

Prince Puma lost, and Vampiro seemed very pleased at this result.

An absolutely awesome show from Lucha Underground. Definitely the best show of the season so far.