Lucha Underground S03E08: Gift of the Gods
By Big Red Machine
From October 26, 2016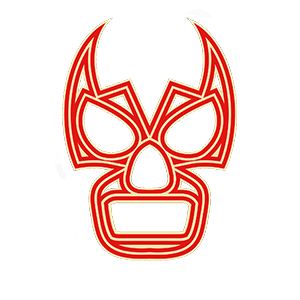 Gift Of The Gods


SEXY STAR IN DARIO'S OFFICE- she wants to cash in the Gift of the Gods next week. Dario says that's okay as long as she retains tonight against Johnny Mundo. H also tells her that if any of her buddies interfere, they will be banned from The Temple forever. Said buddies constitute Fenix, AeroStar, and Drago… who has already been banned from The Temple forever once but he is currently one third of the trios champs.

IVELISSE vs. MARTY "THE MOTH" MARTINEZ (w/Mariposa)- 4/10
Marty wins clean. Then Ivelisse's boyfriend attacks the Martinez siblings. He and Ivelisse beat them up, but then Ivelisse yells at him because she told him she didn't want him involved in things at The Temple.

THE WHITE RABBIT IS REVEALED- it's not Minoru Suzuki. It's a dude in a while suit and a black top-hat, so maybe he's a magician or something?

IVELISSE AND HER BOYFRIEND HEAD TO THEIR CAR- good segment.
They'll team together. Also you've got to admire Jeremiah's honesty: "You know it's always been my dream to hurt people for money."

DARIO MEETS COUNCILMAN DELGADO IN THE LIMO- now this is the sh*t that keeps me tuning in!
Delgado: His descension is complete.
Dario: Soon the gods will be reunited and no one can stop us.
Delgado: Have you chosen the next host body?
Dario: I have two in mind. Either one is perfect. They're both big, strong. Almost… godlike themselves.
Delgado: Well then. One will be more than almost godlike.

Then he picks up a fancy box and opens it and gives it to Dario. Dario indicates that the two in question are El Texano Jr. and Cage. He carries the box inside.

BEST OF FIVE SERIES FOR "THE ULTIMATE OPPORTUNITY": Cage(2) vs. El Texano Jr.(0)- 6/10
I found myself rooting for Cage simply to see what happens with the Ultimate Opportunity.

REY MYSTERIO JR. IN DARIO'S OFFICE- good
Dario was admiring the contents of the fancy box, but quickly hid it once Rey knocked. Rey asked for the Loser Leaves Town match against Chavo Guerrero Jr. that they've been building up to. Dario said okay.

LUCHA UNDERGROUND GIFT OF THE GODS TITLE MATCH: Sexy Star(c) vs. Johnny Mundo- 2/10
The overbooking here was atrociously excessive. Also, if Dario is trying to screw Sexy Star out of the title to the point that he is willing to ban the trios champs from ringside, why wouldn't he ban The Mack as well?

PRINCE PUMA & VAMPIRO BACKSTAGE- the build to Grave-er-er Consequences begins!

A decent show from LU. Now I have a reason to care about this Texano vs Cage series.

STUPID ANNOUNCER QUOTES:
1. Matt Striker, in his ever-present and ever-pestering need to show his magniloquence refers to Ivelisse as "the raven-haired firecracker," despite the fact that her hair is currently red.

2. Striker said something about Halloween and Jack-O-Lanterns during the Cage vs. Texano match that was too much stupid for me to record, especially with all of the throwing things it was making me do.