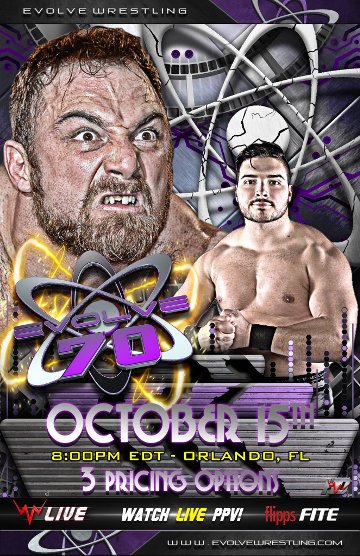 By Big Red Machine
From October 15, 2016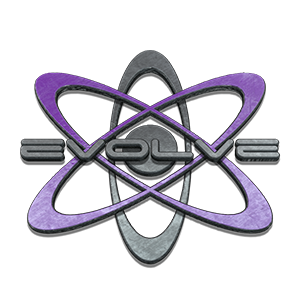 Evolve 70 (10/15/2016)- Orlando, FL

ANTHONY HENRY vs. DARBY ALLIN- 5/10
At this point I'm convinced that Darby Allin is really just trying to commit suicide by wrestling match.
I like that Allin still felt like the underdog here despite being the one with the WWN contract, to the point where I was a little disappointed that he won. I think it would have been far more interesting to have him win the contract he has been seeking for so long and then go right back to losing to build up this really big crisis of faith within him.

JASON KINCAID vs. NATHAN CRUZ- 6.5/10
Kincaid much more impressive here than he was in ROH. That probably has something to do with him putting more focus on wrestling than on doing wacky things, and on having an announcer who just called the moves than having an announcer who kept telling me that Kincaid has no running water in his house.

FRED YEHI vs. DUSTIN- 6.75/10

BUNK N' FUNK (w/CT Brown & Rex Bacchus) vs. THE GATEKEEPERS (w/Ethan Page)- no rating, great squash.
If you've ever wondered what the Devastation Corporation would look like without their paint, now you know.
After the match, Page cut a promo on Thatcher calling him a failure. Thatcher came out and suggested that they not wait for the main event to have their Evolve Title match, so next we got the…

EVOLVE WORLD TITLE MATCH: Timothy Thatcher(c) vs. Ethan Page (w/the Gatekeepers)- 7.75/10
They had some really compelling false finishes in here, but Page and his Gatekeepers feel completely dead after having Thatcher get the best of all of them, just one show after their big ascension to the top.

STOKELY HATHAWAY TRIES TO RECRUIT TIMOTHY THATCHER TO BE HIS NEXT CLIENT- Stokely actually laid out an argument for this that makes perfect sense. Thatcher still turned Stokely down, despite his offers of money and women and all of the free time he wants to train for his matches because Stokely will take care of everything else. Very good segment.



ZACK SABRE JR. vs. TRACY WILLIAMS (w/Fred Yehi)- 8.5/10
Standard Sabre Jr. limb-twisting and great submission wrestling combined with some sick head-drops. Yehi was at ringside scouting Sabre Jr. because he has a match against him tomorrow night.

CHRIS HERO vs. DREW GULAK- 7.75/10

DREW GALLOWAY PROMO- great promo on both himself and Matt Riddle. He says he brought A.R. Fox in to be part of his group and to teach Matt Riddle a lesson.

MATT RIDDLE vs. A.R. FOX (w/Drew Galloway)- 7/10
A rather short match for an Evolve main event, but that can almost be overlooked because of the BRO TO SLEEP. Also, they packed a lot of great stuff into their short amount of time.

POST-MATCH SEGMENT- DUSTIN jumps Riddle from behind and he and Fox beat Riddle down until Catchpoint comes out to make the save for their teammate, despite all of the times he hasn't been there for them. Gulak gives Riddle a short but well-deserved lecture on that subject and then asks if he is with them. Riddle confirms that he is, and Catchpoint stands tall together to end the show.

Another GREAT show from Evolve. I know I always say that, but that's because the shows always are great. Due to feeling pressure to actually say something new, though, let me also say that throughout this year Gabe has mastered the art of not just having a wonderfully organic flow to the shows, but also of finding ways to shift the expected match order around and give more things time to shine. For example, on tonight's show, any of the three advertised "main events" (the world title match, Fox vs. Riddle, or Hero vs. Gulak) would have made some sense as a main event, but the world title really should go on last. So Gabe found a way to use that as the "main event" of the first half, freeing up the main event spot for Riddle vs. Fox, which was definitely the right choice, IMO, as not only is Fox's return a big deal and Catchpoint's unity a nice note on which to close the show, but if this is the first show the Matt Riddle Era, then Matt Riddle should be in the main event.