PWG Battle of Los Angeles 2016: Stage 1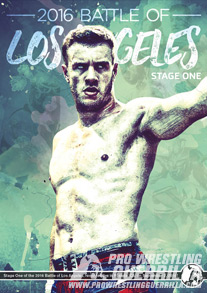 By Big Red Machine
From September 02, 2016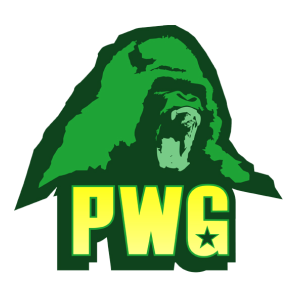 BATTLE OF LOS ANGELES FIRST-ROUND MATCH:
Pentagon Jr. vs. Marty Scurll- 7/10

The first finisher we see gets kicked out of. Yup. It's a PWG show. A decent match with one hell of a finishing sequence. Also, how about that new twist (literally) on the finger spot from AJ Styles vs. Minoru Suzuki?


BATTLE OF LOS ANGELES FIRST-ROUND MATCH:
Jeff Cobb vs. Ricochet- 8/10

Simple but effective storytelling. In this case it was the classic tale of strength & power vs. speed & agility. As such, the only spots I didn't like were the two sports where Ricochet picked Cobb up off the ground because they worked against the story (the powerbomb spot was okay, though, because Cobb started out on the turnbuckle so Ricochet didn't do most of the work of lifting him.


BATTLE OF LOS ANGELES FIRST-ROUND MATCH:
Matt Sydal vs. John Hennigan-6.5/10

Mostly just moves, but entertaining enough for what it was. I also didn't like the low blow spot. If you want DQs in your tournament to be at the referee's discretion (which is what Excalibur said) to allow you to do spots like this or the chairshot in the opener, then you should make sure that these spots actually mean something when you do choose to do them. These guys (and the guys in the opener) did not do so. In fact Sydal was up and doing his regular stuff quite quickly afterwards forcing the announcers to try to explain away why he wasn't still suffering from the low blow (and when something you do makes PWG announcers feel the need to come up with a logical explanation for something, you know you've done wrong).


BATTLE OF LOS ANGELES FIRST-ROUND MATCH:
Will Ospreay vs. Fenix- 8.75/10

Ladies and gentlemen, boys and girls: these will be your flips for this evening… and THEY ARE MIND-BLOWING! There was also a teeny bit of a story here (although they didn't really play it up much) where Fenix's flips were much more showy and unnecessarily bouncy that Ospreay's, which did actually come back to bite Fenix in the end as it allowed Ospreay time to get his knees up to counter one of them (then going right for the no-nonsense pin which Fenix kicked out of) before hitting the Os-Cutter for the win.


BATTLE OF LOS ANGELES FIRST-ROUND MATCH:
Zack Sabre Jr. vs. Tommy End- 8.25/10

Tommy End stopping short of kicking Sabre Jr. in the head was so stupid. Doesn't he want to win the f*cking match? After that things got quite awesome, with Zack going after the arm while Tommy tried to knock Zack out. This was basically what you would expect from a match between these two guys, which is quite the complement.


BATTLE OF LOS ANGELES FIRST-ROUND MATCH:
Chris Hero vs. Jushin "Thunder" Liger- 8.5/10

Liger got a fantastic reception from the crowd, and that did not drop off after his entrance. This crowd REALLY wanted to see Jushin Liger win, more than anyone else on this card. The story of the match was that Hero was out to embarrass Liger and was the old veteran fighting back against the (relatively) young punk. An awesome match with lots of emotion behind it.


DALTON CASTLE & reDRagon vs. BULLET CLUB (Adam Cole & the Young Bucks)- 3/10

reDRagon wrestled dressed as Dalton's Boys because apparently that passes for humor in Reseda. They did some obnoxious "comedy" with this, while the entire time I was sitting there wishing they would stop wasting time and start wrestling already. Then the bell rang… and they proceeded to waste even more time not doing anything.

When they finally started wrestling I was quite disappointed because not only were they dressed like the Boys, but reDRagon proceeded to spend the first 90% of the match wrestling as if they were the Boys, selling like jobbers and having Cole and the Bucks no-sell their strikes. Then the time came for them to take off their masks in the big over-dramatic spot that came off as completely forced and now we were supposed to treat them seriously as Bobby Fish and Kyle O'Reilly. Whatever minuscule amount of logic one can find in this was also completely undermined by the fact that Fish's mask had already fallen off multiple times during the match but those times we were still supposed to pretend he was one of the Boys. If they had taken this match seriously and just given us twenty minutes of Cole & the Young Bucks vs. Dalton Castle and reDRagon this could have gone down as one of the all-time great shows in wrestling history, but instead we got a frustrating let-down of a main event. You should definitely still buy this show, but as fantastic as it was, the thing that will always stick out to me about it is the complete and total waste of potential of the main event; of what this show could have been.