Lucha Underground S03E06: The Open Road to Revenge
By Big Red Machine
From October 12, 2016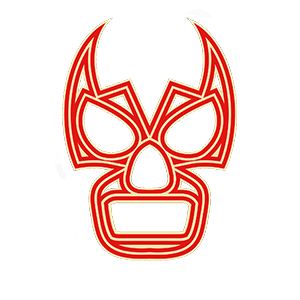 The Open Road to Revenge


CHAVO GUERRERO JR. ATTACKS DRAGON AZTECA JR. BACKSTAGE- GREAT segment. I LOVED those P.O.V. chairshots. The only thing that wasn't good here was Rey screaming "CHAVO!" at the end like Kirk in The Wrath of Kahn.

SON OF HAVOC & MASCARITA SAGRADA vs. DR. WAGNER JR. & FAMOUS B (w/Brenda)- no rating, really fun segment.
I laughed my ass off at Mascarita Sagrada riding in the sidecar of the motorcycle. Famous B and Brenda were both absolutely hilarious, and the finish got great heat.

WHITE RABBIT THING- it said "tick tock. They'll be here soon." "Tick tock"… like a time bomb! I was right! It's totally going to be Minoru Suzuki!

GIFT OF THE GODS TITLE MATCH: Sexy Star(c) vs. "The Star Destroyer" Jack Evans- 6.5/10
Very good match with some fun dog and pony show stuff, but I would have preferred it if Sexy Star had just hit Jack with her finisher rather than hitting him in the nuts with a weapon. Why do anything to taint your babyface's win when you don't have to?

DARIO, REY, & CHAVO IN DARIO'S OFFICE- great segment. We've got a new main event, which is…S

REY MYSTERIO JR. vs. CHAVO GUERRERO JR. vs. PENTAGON DARK- 7/10

POST-MATCH SEGMENT- Chavo takes out Rey's knee.

A great and very fun show from LU.

STUPID ANNOUNCER QUOTES:
1. Striker says that he thinks that the reason Rey and Chavo have beef with each other is because of their feud over the WWE Cruiserweight Title back in 2004.
Not only would be it be quite silly for them to be this angry with each other over a feud about a title change a dozen years ago, but if you're going to bring up WWE, wouldn't it make a lot more sense to attribute a feud that has been going on this long to Chavo turning on Rey and costing him the World Heavyweight Title and then injuring his knee in 2006 (which I believe is also the beginning of Rey's knee problems in kayfabe)?

2. Striker felt the need to refer to Chavo as "the Swagger Soaring Eagle."
Yeah. Because that won't make Chavo sound like a joke at all. He also insisted on referring to Chavo Guerrero Sr. exclusively as "Chavo Classic."

3. When Chavo did The Three Amigos, Striker described it as something fans would find "almost sacrilegious."
Right. Which is why the fans cheer every time Chavo does it. F*cking idiot.