Lucha Underground S03E05: The Prince and The Monster
By Big Red Machine
From October 05, 2016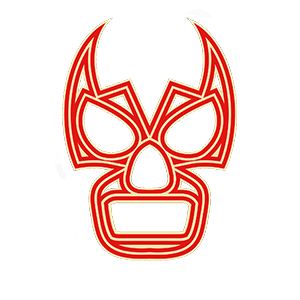 The Prince and The Monster


DARIO'S DIAL OF DOOM- this week's title shot goes to… PRINCE PUMA!

IVELISSE vs. MARIPOSA (w/Marty "The Moth" Martinez)- 3.75/10
Short match. Ivelisse wins, further spaying supposedly the greatest warrior of the Moth Tribe. Marty attacked Ivelisse after the match, and Mariposa joined him for a wacky-looking double-team move.

SEGMENT IN DARIO'S OFFICE- good
Dario's is talking on the phone with someone. He assures this person that "yes, I know all about Prince Puma's bloodline, but Matanza is a god. He will not be defeated tonight." Hmmmm.
Then Johnny Mundo showed up and demanded a title shot yet again. Dario f*cked with him some more, and this resulted in Dario giving Jack Evans a shot at the Gift of the Gods Championship next week because Jack pinned Sexy Star in last week's match.

FOLLOW THE WHITE RABBIT- Matrix reference. Also, "they'll be here soon." Like New Japan's "Time Bomb," and NXT's "Sanity" I am just going to assume that this Minoru Suzuki until proven otherwise because everything is better with Minoru Suzuki in it.

BEST OF FIVE SERIES FOR "THE ULTIMATE OPPORTUNITY": Cage(1) vs. El Texano Jr.(0)- 4.25/10
Cage wins in another short match.

IVELISSE'S NEW OBNOXIOUS BOYFRIEND IS SAMI CALIHAN JEREMIAH- this was a very good character-establishing segment.

LUCHA UNDERGROUND TITLE MATCH: "The Monster" Matanza Cueto(c) (w/Dario Cueto) vs. Prince Puma- 8/10
An awesome match despite the finish. If I were booking this, I would have just let it be a DQ so you have more of a reason to give Prince Puma another title shot once this Mil Muertes feud is over. Also, I hated it when a referee is forced to overlook something, essentially changing the rules in the middle of the match.

JOEY RYAN GIVES KILLSHOT AN EVELOPE- Joey got it from a dude outside who asked him to give it to Killshot. It turns out to be a burnt piece of paper that says "you left me for dead," so I guess one of Killshot's old squadmates is coming after him.


A great show from LU.