Lucha Underground S03E04: Brothers in Broken Arms
By Big Red Machine
From September 28, 2016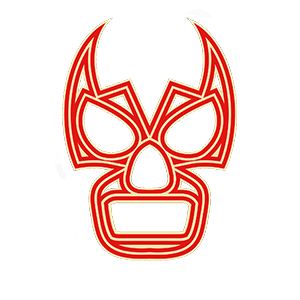 Brothers in Broken Arms


DARIO & SEXY STAR BACKSTAGE- very good.
Dario is goading Sexy Star into trying to cash in the Gift of the Gods Championship. He is playing her like a fiddle. But I will be SOOOOOOOO f*cking pissed if Sexy Star is the one who beats Matanza. Also, Dario books the eight-person tag match we've all been expecting with Sexy Star & Team Babyfaces vs. The Worldwide Underground.

Speaking of the Worldwide Underground, after Dario left, Johnny Mundo rushed past Sexy Star, looking for Taya, and they had a confrontation. This did play nicely into the bit with Dario, as it should either build to Sexy Star vs. Mundo or push her into cashing soon because she is afraid that Johnny might take the belt from her and she would lose the title shot that comes with it.

SINESTRO DE LA MUERTE vs. PRINCE PUMA- 4/10
They did some stuff, all of which was designed to give the announcers evidence to point to when talking about Prince Puma's "new attitude." Then Mil Muertes showed up to interfere, but Price Puma avoided his spear. Then, instead of just trying to interfere again, Mil just stood there and watched the end of the match (which saw Prince Puma get the win after hitting Mil's own Flatliner).
After the match, Prince Puma dove onto Mil Muertes and they started to brawl. Prince Puma once again was getting the better of it, so once again Catrina pulled Mil Muertes away and held him back.

On commentary, Vampiro keeps bushing that Prince Puma seems to be on a "dark" and "more violent path" and says that he likes it, but he has never once mention that it was advice that he gave to Prince Puma that seems to have brought this about. This makes me extremely suspicious of Vampiro's motives here.

DARIO CUETO & CORTEZ CASTRO IN DARIO'S OFFICE- AWESOME!
There was SOOOO much tension here and such a beautiful double-meaning in the words. That line of Dario's about wanting to "bring the real killer to justice," was AMAZING, because both of these guys know that Dario is the real killer…and yet, in Ricky Reyes/Cortez Castro's mind, he, too, deserves some blame for forcing his friend to go on this dangerous mission which resulted in his brutal murder.
I also loved the reference to Big Ryck. Just because he's not on the show anymore doesn't mean he should be forgotten. Working him into the script where it makes sense is a little touch that I love because it shows respect for the history of the show and its stories.
So Dario books Cortez Castro in a match and tells him to "win this one for Mr. Cisqo." That match is…

CORTEZ CASTRO vs. PENTAGON DARK- no rating.
And of course that match is against the psychotic, sadist who likes to break people's arms just because. I was quite shocked at how quick this was. It was basically a squash, with Castro getting his arm broken afterwards, but they could take it in some interesting directions if they portray this as Castro having given up and then letting Pentagon Dark break his arm as penance.

PENTAGON DARK PROMO- good promo reminding everyone of the main event and, along with breaking Castro's arm, it reminded the fans why we might want to see either man get revenge on Pentagon Dark.

THE WORLDWIDE UNDERGROUND vs. DRAGO, AEROSTAR, FENIX, & SEXY STAR- 6.5/10
Some extremely unoriginal fans have brought signs that say "Mundo Section." They are billing this as an "atomicos match" but they aren't using Lucha tag rules. Shouldn't it just be a regular eight-person tag team match, then?
Fun match. Heels win clean when Jack pins Sexy Star after a superkick from Mundo and then a roll-up. Right before the finish Taya hurt her leg on the outside, and it took a while for her teammates to notice.

SINESTRO DE LA MUERTE HAS FAILED MIL MUERTES AND CATRINA FOR THE LAST TIME- Catrina executes him, then inhales his spirit and exhales it at Mil Muertes to power him up or whatever. She says she wants to see him kill Prince Puma. They have been doing such a phenomenal job of building this match up.

SINGLES MATCH WITH REY MYSTERIO JR. AS SPECIAL GUEST REFEREE: Dragon Azteca Jr. vs. Chavo Guerrero Jr.- 5/10
I didn't have a problem with the finish, but I think it would have been a lot more interesting to have Chavo win on some controversial call (maybe Dragon Azteca Jr. gets his foot on the ropes but Rey doesn't see it), which would let Chavo get his match with Pentagon Dark (which he would lose), but importantly it would build some tension between Rey and Dragon Azteca Jr., with Dragon Azteca Jr. thinking Rey screwed him on purpose because Rey had told him to ignore Pentagon Dark and focus on getting their revenge on Matanza for killing Dragon Azteca Sr.
Chavo tried to attack Rey after the match but ate a 619.

BLACK LOTUS AT HER PARENTS' GRAVE/SHRINE- interesting. She still truly believes that Dragon Azteca Sr. killed her parents. She is going to be sending the Black Lotus Triad after Pentagon Dark as revenge from preventing her from taking the mask from Dragon Azteca Jr. I guess she is going to go after Dragon Azteca Jr. herself, then?
Also, she was flanked by Ninjas.

A pretty great show from LU. Not everything was great in the ring, but there were some great segments and the stories all feel like they are moving along at a good pace. By the way, I don't usually comment on these (mostly because I rarely ever see them), but the title of this week's episode "Brothers in Broken Arms" was very clever.