NJPW G1 Climax 26: Day 13
By Big Red Machine
From August 06, 2016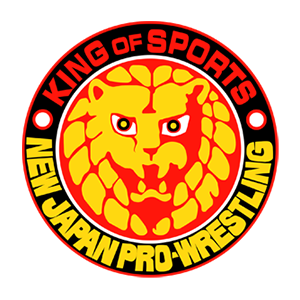 NJPW G1 Climax 26: Day 13 (8/6/2016)- Osaka, Japan

JUSHIN "THUNDER" LIGER & TIGER MASK IV vs. CAPTAIN NEW JAPAN & RYUSUKE TAGUCHI- 4/10

JUICE ROBINSON, SATOSHI KOJIMA, & KUSHIDA vs. LOS INGOBERNABLE DE JAPON (Tetsuya Naito, BUSHI, & EVIL)- 7/10
A really great match for the time it got. The big story here wasn't so much a story as it was specifically focusing on three separate match-ups: Naito vs. Kojima, BUSHI vs. KUSHIDA, and Robinson vs. EVIL. All of those match-ups are now something I would LOVE to see in singles matches.

YUJI NAGATA & MANABU NAKNISHI vs. BULLET CLUB (Kenny Omega & Yujiro Takahashi)- 4.25/10
Nagata vs. Omega tomorrow should be fun.

MICHAEL ELGIN, TOMOAKI HONMA, KATSUYORI SHIBATA, & DAVID FINLAY JR. vs. KATSUHIKO NAKAJIMA & CHAOS (Toru Yano, Gedo, & YOSHI-HASHI)- 6/10

BLOCK A MATCH: Tama Tonga vs. Sanada- 6.25/10
This was a match between two guys who are already eliminated, so I have nothing to care about on that axis. Then these two came out and here and both started doing heel stuff, so I how have no reason to want to see either of them win for emotional reasons, either. As a result, it was just a match with stuff happening. It almost felt like another match on the undercard. The finishing stretch was good, but there was no reason at all for me to care about it.

BLOCK A MATCH: Bad Luck Fale vs. Togi Makabe- 3.75/10
I was hoping for a big slugfest, but instead we got a usual Fale match with Makabe, the who is the company's other big-man, doing the same thing we've seen from everyone else Fale has faced so far in this tournament. Once again, Fale completely missed the Grenade on the finish. At this point he just needs to pick a different finisher.

BLOCK A MATCH: Hirooki Goto vs. Hiroyoshi Tenzan (w/Satoshi Kojima)- 7.5/10
Both guys worked over the other's head. They had a great match with a very exciting final few minutes, but it would have meant so much more if Tenzan had still had a hope of winning the tournament. Having him do all this stuff and take all of this punishment and miss moonsaults and pour his heart and soul into the match when he has no hope of winning the tournament… and then he doesn't even win this match... It's sad to watch. Instead of proving he can still go, this tournament is now coming across like an affirmation that he can't go any more and needs to be put out to pasture.

BLOCK A MATCH: Tomohiro Ishii vs. Kazuchika Okada (w/Gedo)- 8.75/10
Another match where they worked over each other's heads, but this one was much easier to watch because I wasn't in fear of anyone's long-term health (aside from Okada on that one piledriver/Ishii Driller/whatever it wound up being towards the end). This was a hard-hitting match that got over how tough both of these guys were… and without Ishii needing to no-sell a single move. In the one upset that I think everyone saw coming, Ishii picks up the win. The crowd popped pretty huge for that.

BLOCK A MATCH: Hiroshi Tanahashi vs. Naomichi Marufuji- 8.25/10
This match started off with Tanahashi really working the leg hard, going so far as to slam Marufuji's knee in the ringpost. They worked that some more until they wound up on the apron, where MARUFUJI GAVE TANAHASHI A FREAKIN' PILEDRIVER! They did a great count-out tease and then Marufuji started to work the head, and as they continued on from there… it's certainly not fair to say that they "forgot" about these two things, because they always came back to Tanahashi working the leg and Marufuji working the head… but it just didn't feel like they capitalized on these big moments the way they could have. This was a match that started out feeling like it might wind up being something really special, but lost that feeling as time went on. It was still an awesome match, and well worth checking out, but I can't shake the feeling that it could have- maybe even should have- been so much more.

While there were two awesome matches on this show, Tenzan's official elimination was very disappointing to me. Block A is theoretically open enough that I'll probably watch the last two Block A shows, (Tanahashi, Marufuji, Goto, Okada, Makabe and Fale are still alive), but my enthusiasm for them will not be what it once was. I'll hope against hope for a win by Makabe, Goto or Marufuji, but the presence of Okada vs. Tanahashi as the main event for the final Block A show pretty much gives away that one of those two is going to win the block.