By Big Red Machine
From July 23, 2016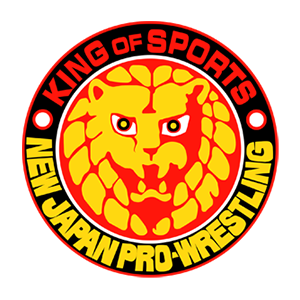 NJPW G1 Climax 26: Day 3 (7/23/2016)- Tokyo, Japan

JUSHIN "THUNDER" LIGER, TIGER MASK IV, SATOSHI KOJIMA, & MANABU NAKANISHI vs. CAPTAIN NEW JAPAN, DAVID FINLAY JR., JUICE ROBINSON, & KUSHIDA- 5/10

KATSUHIKO NAJAKIMA & YOSHI-HASHI vs. KATSUYORI SHIBATA & TOMOAKI HONMA- 5.5/10
Honma and Shibata (who faced off on night two) argued over who would start the match… and that argument ended with Honma kicking Shibata in the stomach and tossing him out of the ring. I don't think they ever made a willing tag the whole match, and when Honma had YOSHI-HASHI pinned, the referee was distracted trying to get Shibata out of the ring. YOSHI-HASHI soon managed to pin Honma with a victory roll. They got into a shoving match, but before they could come to blows, YOSHI-HASHI and Nakajima grabbed them and tossed them out of the ring (and we got a good shot of some trash-talking between Honma and YOSHI-HASHI, who will face off tomorrow night). This Honma vs. Shibata feud is something to keep an eye on, to the point where I might have to go back and watch their two previous matches this month (the aforementioned G1 match and also a match at Kizuna Road 2016: Night 6 where Shibata successfully defended his NEVER Openweight Title against Honma). This match did a fantastic job of building heat for the Honma vs. Shibata feud while also building up the two matches we'll be seeing tomorrow night. THIS is what these undercard matches should be doing.

CHAOS (Toru Yano & Gedo) vs. BULLET CLUB (Kenny Omega & Yujiro Takahashi)- 5/10
A very entertaining match. It was comedic without being farcical, and the finish was decently exciting.

LOS INGOBERNABLES DE JAPON vs. MICHAEL ELGIN, RYUSUKE TAGUCHI, & YUJI NAGATA- 6.5/10
Elgin's leg got worked over, especially after the match by Naito, who faces him in a G1 match tomorrow night.

BLOCK A MATCH: Tama Tonga vs. Hiroyoshi Tenzan (w/Satoshi Kojima)- 7.25/10
Tonga works over Tenzan for a while in the beginning, but the tough old bastard fights through the pain and comes back and picks up the win with the moonsault.

BLOCK A MATCH: Tomohiro Ishii vs. Hirooki Goto- 8/10
They comes right out of the gate firing away with forearms to the head. The whole match was them hitting each other in the head in various ways for eleven minutes, briefly interrupted by them dropping each other on their heads. It totally worked, though.

BLOCK A MATCH: Bad Luck Fale vs. Naomichi Marufuji- 6.5/10
I didn't like the beginning exchange of "okay. I'll let you hit me, then you let me hit you" strikes, but other than that, this was good.

BLOCK A MATCH: Sanada vs. Kazuchika Okada (w/Gedo)- 7.75/10
A chair-shot right in front of the referee isn't a DQ. Sanada is a member of the freakin' Ingobernables. If you're going to do this, why not just have some of them come out to ringside with him?
The match was pretty awesome (would have been an 8/10 without the chairshot in the beginning), but I'm not quite sure how wise the result was. Beating Tanahashi is never something to disregard, but Tanahashi was coming off of a big injury. Following it up with a loss to Okada (who he already lost to in his first big match in the promotion back in May) seems to almost undo some of the credibility that his victory over Tanahashi could have brought him (especially when combined with Tanahashi's loss in tonight's main event to Togi Makabe, who, while a star, is nowhere near a top star). Any sort of win over Okada here, whether clean via roll-up or via dirty Ingobernables cheating, would have done wonder for Sanada and set him up to be launched into stardom over the next year or two. Even a draw, where he manages to last against Okada and not get pinned would have been fine. I know that he's a freelancer, but he's working for New Japan full-time and getting over big, so why not give him the win or even a draw here and sign him.

BLOCK A MATCH: Hiroshi Tanahashi vs. Togi Makabe- 7.25/10
A fun match, I always mark out for Makabe winning, but as I said above, I think this result, combined with Sanada's loss earlier, undoes a lot of what Sanada gained back on the opening night of the tournament.

A pretty fun show from New Japan, but nothing blow-away. Believe it or not, the match from this show that will probably stick with me the most is the YOSHI-HASHI & Nakajima vs. Honma & Shibata match.