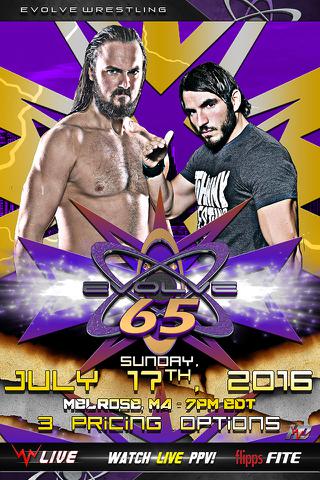 By Big Red Machine
From July 17, 2016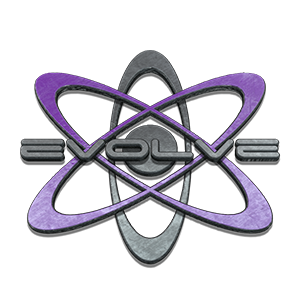 Evolve 65 (7/17/2016)- Boston, MA

CRUISERWEIGHT CLASSIC SPOTLIGHT: Cedric Alexander vs. Tommaso Ciampa- 7.5/10
A heck of an opener that went a lot longer and had a lot more kicked out of than I think anyone expected. Then again, Tommaso Ciampa was involved. He was quite annoying early on, trying really hard to be a comedian and spout of comedic lines in the middle of the match, but once things got serious this got pretty great.

TRAVIS GORDON vs. ETHAN PAGE- no rating. Decent squash
Yet another Page squash of another young newcomer to EVOLVE.

POST-MATCH SEGMENT- good
Page cut a promo saying he would watch Gargano destroy Galloway tonight. Galloway came out and took him out. Galloway then cut a promo of his own burying Page and hyping up his match with Gargano tonight.

MARTY SCURLL vs. MATT RIDDLE- 7.25/10
Riddle still has Timothy Thatcher's EVOLVE World Title belt. A much more "pro wrestling" style match than we usually see from Riddle. Scurll did his best to lock in the Crossface Chickenwing. He also went after both Riddle's fingers and his toes. I wish he wouldn't do that. It makes me cringe.

CATCHPOINT OPEN TRYOUT: Catchpoint (Drew Gulak, Tracy Williams, & Fred Yehi) (w/TJP) vs. Johnathon Gresham, Darby Allin, & Chris Dickinson- 7.25/10
The gimmick here is that if one of the three non-Catchpoint guys got a pinfall or submission, he would have had the opportunity to join Catchpoint. All three guys definitely wanted to prove themselves to Catchpoint, but Dickinson and Gresham both REALLY wanted it. This started out as one-upsmanship, but eventually devolved into something more when Dickinson, angry that Gresham had stolen a tag from him, attacked him and then dragged him over to their corner and tagged himself in. Williams killed himself on a dive. Catchpoint eventually won.

POST-MATCH SEGMENT- awesome
Drew Gulak calls out Matt Riddle and gently lectures him about being part of a team and saying he hasn't been there for his teammates recently. Riddle's excuse is that he has a big title match with Timothy Thatcher to prepare for. Before we hear Gulak's reaction to this, TJP interrupts and says that Riddle's title shot will come on September 11th against him because he will beat Thatcher tonight. Gulak shelves the argument by saying that HE will hold on to the Evolve World Title belt and present it to whichever of them manages to beat Thatcher.
Thatcher comes out to cut a promo by Stokely Hathaway, TJP's manager and the man whose thumb Thatcher broke last night, cuts a fantastic promo on Thatcher, saying that he is going to put all of his dreams and goals on hold until he runs Timothy Thatcher out of EVOLVE. TJP then slaps Thatcher and we get a pull-apart brawl that leads to the…

EVOLVE WORLD TITLE MATCH: Timothy Thatcher(c) vs. TJP (w/Stokely Hathaway & Catchpoint)- 7.75/10
Great wrestling with lots of emotion behind it leading into a very abrupt and anti-climactic roll-up reversed into another roll-up for the finish. It didn't feel like either guy got any sort of revenge, and yet here we are with a completely clean finish and no reason for a rematch.

CRUISERWEIGHT CLASSIC SPOTLIGHT: Zack Sabre Jr. vs. Tony Nese- 7/10

DREW GALLOWAY vs. JOHNNY GARGANO- 8.25/10
A very hard-fought match between two men who believed wholeheartedly in the righteousness of their respective causes. Galloway worked over the head, and got the shockingly clean victory following a vicious series of moves.

POST-MATCH SEGMENT- good
Galloway cut a promo declaring this to be a victory for independent wrestling. He then said he was going to "finish the job" and went to hit Gargano with another tombstone but Ethan Page made the save. He offered his hand to Gargano but Gargano once again turned him down. Gargano apologized to the fans for "letting everyone down" and walked off. Ethan Page said that this wasn't the Gargano he knows and that neither he nor the fans think Johnny let them down. Gargano still went to the back depressed while Ethan Page did the big "thanks for coming to the show" speech that one of the top babyfaces usually does.

A great show from EVOLVE, with solid wrestling all up and down the card. It will probably wind up being overlooked by most, though, because the world title match didn't feel like it delivered to the level it should have, and because it pales in comparison to yesterday's show.